Report by President Ray Cross to the Board of Regents 

UW-Eau Claire computer science students in Dr. Chris Johnson's class are creating instructional models and games to help their classmates with their first-year courses.  Many students enter the computer science program without any high school class experience – and these games provide a skills-gap solution to keep research students moving forward in this trail-blazing field.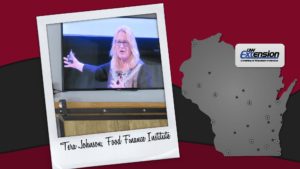 UW-Extension's Food Finance Institute is gaining national attention for helping food entrepreneurs and specialty farmers launch and sustain their businesses without billions of dollars of investment money for start-ups.  Tera Johnson was invited to speak in New York at the first-ever Change Food Fest. The Institute's success has generated requests for additional training for businesses in Wisconsin, as well as other states, in the next year. See Johnson's segment just past the 1-hour mark [1:02:10] of the full-day live stream.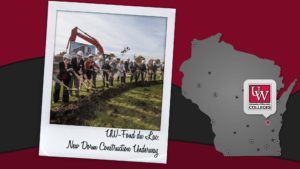 UW-Fond du Lac is glad to have construction underway for new on-campus housing, which will make it possible for students from further away to attend the campus. Construction began a month ago for the 121-bed apartment-style building scheduled to be ready for students by next fall. The dorm demonstrates the strong partnership and commitment between the campus and Fond du Lac County.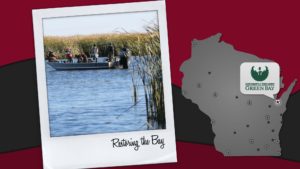 UW-Green Bay students and faculty are working with regional agencies and non-profits to help restore the bay. These partners are seeding 20 acres of wild rice, which improves water quality, supports biodiversity, and provides habitat for many of the birds and fish important for recreation in the area. The lower bay restoration project is possible with help from the Fish and Wildlife Service, Army Corps of Engineers, Brown County Port Authority, Wisconsin Department of Natural Resources, The Nature Conservancy, UW-Extension, and UW-Sea Grant.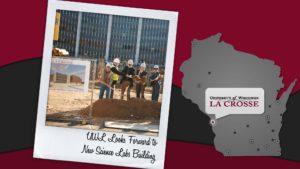 UW-La Crosse is looking forward to its new Science Labs Building.  A ceremonial groundbreaking was held for this new facility, which will provide state-of-the-art space for faculty and undergraduate research in ways to combat infectious diseases, improve water quality, explore practical uses of nanotechnology, and much more. Departments have tripled in size since the original building was built in 1966, and the new facility is set to open in fall 2018.  Video about building's importance to UWL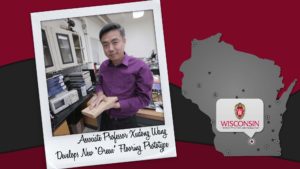 In other science-related news, UW-Madison materials engineers are making home and business flooring even more "green" through a new inexpensive, simply method that converts footsteps into usable electricity.  Congratulations to associate professor Xudong Wang, his graduate student Chunhua Yao, and all their collaborators on this promising discovery!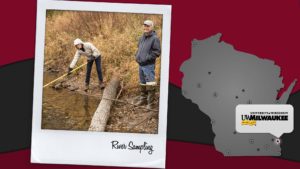 UW-Milwaukee Schools of Public Health and Freshwater Sciences researchers are analyzing samples taken from Milwaukee rivers before and after Thanksgiving.  Sewage treatment plants usually do not remove spices, so they end up in the city's rivers.  Researchers are looking for trace amounts of acetaminophen, caffeine, cinnamon and nutmeg.  No, they're not looking to see how much pumpkin pie was eaten, but rather to raise awareness of how people impact water quality.  A great collaboration to improve public health!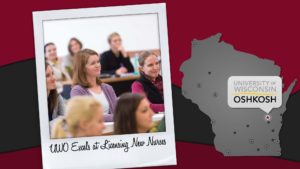 UW-Oshkosh's College of Nursing has one of the highest pass rates in the Wisconsin for licensing new nurses.  The Wisconsin Department of Safety and Professional Services recognized the extremely high student pass rate – which is more than 96 percent.  Congratulations to all on these exceptional efforts, which are critical to meeting Wisconsin's healthcare needs!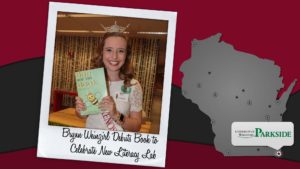 UW-Parkside opened a new literacy lab to enhance early learning services for the community.  At the opening celebration, UW-Parkside students Brynn Weinzirl and Rhyannon Jones debuted a book they wrote and illustrated called, "The Bee and the Book." The book reflects Brynn's own reading struggles as a child and is intended to help encourage children to read independently.  Early learning initiatives like this help strengthen the educational pipeline for Wisconsin families, and UW-Parkside brought extra copies today if you are interested in looking at it after our meeting.   A special thank you to the Guttormsen family for funding the literacy lab. Video: Brynn Weinzirl reads her book.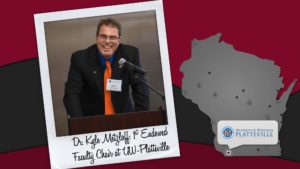 UW-Platteville has its first endowed faculty chair – Dr. Kyle Metzloff – who will work directly with students, metal casting industry leaders, and the Foundry Educational Foundation to provide well-trained and highly technical metals processing graduates.  UW-Platteville is one of 20 institutions nationwide to have this type of Key Professor.  The gift will help sustain the industrial studies and metals program at UW-Platteville for years to come.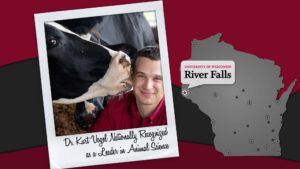 A UW-River Falls animal science faculty member has been nationally recognized as one of 25 Future Icons expected to change the industry.  Associate Professor of Animal Science Dr. Kurt Vogel was named a leader in his discipline by the National Provisioner editorial board.   Dr. Vogel is an advocate of undergraduate research and will be influential in training the next generation of animal welfare leaders, including farmers, scientists, processors and veterinarians – an important focus for Wisconsin.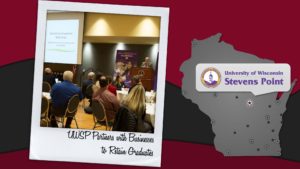 UW-Stevens Point is working with area businesses to retain local graduates. I was pleased to be invited to an event on campus last Thursday to talk about the benefits. For example, research shows that if students conduct an internship in Wisconsin, they're more likely to stay in the state to work after graduation. The Department of Workforce Development is collaborating on the initiative, as are some of the technical colleges.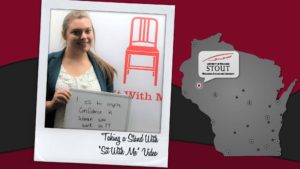 UW-Stout is encouraging more women to consider careers in information technology. Faculty, staff, and students produced a "Sit With Me" video as part of a nationwide campaign by the National Center for Women in Technology.  Across the U.S., women make up about 18 percent of the IT workforce, which is more than 50% drop from the 1980s when women made up 37 percent of the IT workforce.  Kudos to UW-Stout for taking steps to change that trajectory.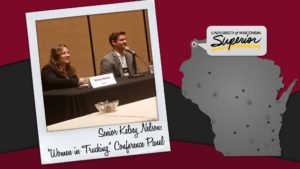 UW-Superior senior Kelsey Nelson is making the most of her last few weeks before graduation. The senior Transportation and Logistics Management major recently traveled to Dallas where she attended the Women in Trucking conference.  There, she appeared on a radio program and participated in a panel titled "Attracting Millennials: How Transportation Companies Compete for New Talent." A fantastic opportunity for one of our soon-to-be-grads – and we thank Kelsey for representing Wisconsin!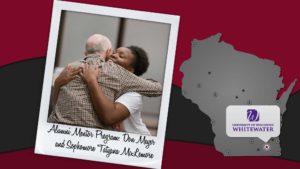 Each year, UW-Whitewater's Alumni Mentor Program matches about 100 highly motivated students with equally dedicated alumni mentors who are positioned to guide them.  In this photo, UW-Whitewater sophomore Tatyana McLemore hugs her mentor, Alumnus Don Meyer, at a reception. Meyer earned his master's degree in school psychology in 1974. McLemore would like to have her own psychology practice someday.  Wonderful connections being made in this program!
Thank you to all our students, faculty and staff who are making a difference in Wisconsin.  That concludes my report for today.