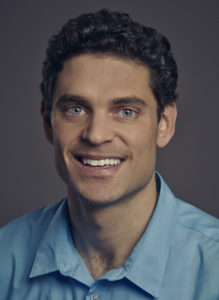 MADISON, Wis.—University of Wisconsin System President Ray Cross today announced the appointment of Aaron Seligman as the UW System's new Director of the Office of Educational Opportunity (OEO), effective August 1.
Seligman will lead the OEO in connecting students, families, professional educators, and community leaders with opportunities to create, operate, and attend public schools that meet local needs, interests, and demands.
"I'm excited to join the UW System Administration to lead the Office of Educational Opportunity where I'll get to work with education experts and stakeholders to develop new ideas and increase educational equity for kids across the state," Seligman said.
Seligman most recently managed student engagement, programming, and communications as Assistant Director of the University of Wisconsin Hillel Foundation at UW-Madison. Previously, Seligman practiced commercial and political law at Godfrey & Kahn, S.C., taught high school Spanish in Washington, D.C., and worked in education policy. He also helped educators become civically and politically active in their communities at Leadership for Educational Equity, a national leadership development nonprofit.
Seligman is a native Madisonian and Madison Metropolitan School District graduate with a B.A. from Washington University in St. Louis, an M.A. in teaching from American University, and a J.D. from the University of Wisconsin Law School. He succeeds Latoya Holiday.