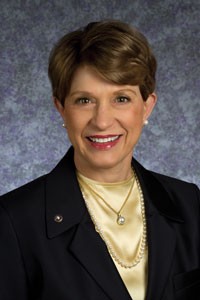 MILWAUKEE, Wis. – By unanimous vote, Regent Regina M. Millner of Madison was today re-elected President of the University of Wisconsin System Board of Regents, and Regent John Behling of Eau Claire was re-elected to serve as Vice President of the Board. Both positions have a one-year term.
First appointed to the Board in 2012, Millner's career as a lawyer and consultant in commercial real estate spans more than 30 years. Millner has served in leadership positions on the boards of many for-profit and not-for-profit corporations, including the Wisconsin Alumni Association; UW-Madison Athletic Board; Wisconsin Real Estate Alumni Association; Chazen Art Museum Council; and the Chancellor's Advisory Board.
Active in the Madison community, she has served on the boards of Meriter Hospital and Health Services (chair); Wisconsin Chamber Orchestra (president); Downtown Madison, Inc. (chair); Madison Children's Museum (chair); Madison Symphony Orchestra; YWCA; and Rotary Club of Madison (president).
Millner earned her law degree from the University of Wisconsin Law School, Master of Science in Real Estate and Urban Land Economics from the UW-Madison School of Business, and a bachelor's degree from University of Nebraska-Lincoln.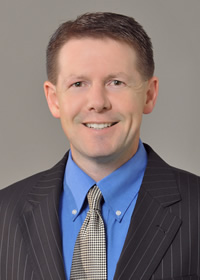 Behling has served on the Board since 2012. He is an attorney and vice president with the Weld Riley law firm in Eau Claire, where he advises on regulatory, environmental, zoning, permitting and public relations matters. Behling recently returned to the firm after a one-year leave of absence to work as general counsel and executive vice president of Regulatory Affairs for Smart Sand, Inc. He previously served as an aide to Gov. Tommy Thompson in both Washington, D.C., and Madison, Wis.
Behling graduated from the University of Wisconsin with a bachelor of science in political science and economics. He also attended Georgetown University of Economics and received his law degree from the University of Wisconsin Law School.