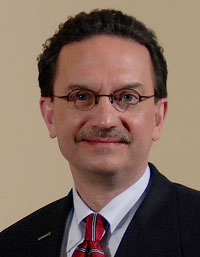 MADISON – David A. Brukardt has been named Associate Vice President for Economic Development for the University of Wisconsin System.
UW System President Kevin P. Reilly announced the appointment today, following a national search.  In this new position, Brukardt will strengthen relationships between the university system and businesses statewide while also connecting researchers and others among the various campuses, with a goal of driving statewide economic growth. He will work in close collaboration with the Wisconsin Economic Development Corporation (WEDC), which is jointly funding the new position.
"The UW System is one of Wisconsin's biggest economic development assets. This is a much needed partnership to identify and coordinate linkages between the UW System and WEDC's strategies of entrepreneurial growth, international business development, and target industry development," said Paul Jadin, CEO/Secretary of the WEDC.
Brukardt will collaborate with a wide range of stakeholders on strategies related to business creation and retention, including the facilitation of technology transfer and large scale research collaborations among UW institutions and other entities.
"Our colleges, universities, and extension networks are engaged in a wide range of activities that support economic development and ensure Wisconsin's high quality of life. Through our expanded collaboration with WEDC, this new position will enhance those vital statewide efforts across the UW System.  I'm confident that this will be a fruitful, positive partnership that will focus all our economic development resources more effectively," Reilly said.
Brukardt has more than 20 years of public affairs experience with global organizations and entrepreneurial start-ups. Most recently, he served as Executive Vice President of Investor and Corporate Relations for Sterling Financial Corporation in Spokane, Wash. For the past 10 years, he has been a member of the executive committee of the Association of Washington Business, the state's chamber of commerce, and was chair of AWB in 2010. He also served three terms on the board of the Spokane International Airport, for which he led business development missions to Japan, South Korea, and China.
"It is a privilege to join the UW System as it continues to build on its success in developing the talent and technologies that will in turn create jobs and strengthen communities across the state. This joint role with WEDC represents an attractive opportunity to help connect the powerful economic driver that comprises the 26 campuses and state-wide extension networks of the UW System with the businesses and entrepreneurs who will help propel Wisconsin forward," Brukardt said.
Brukardt earned his Master's in Business Administration from the University of Maryland and his undergraduate degree from Marquette University. He also graduated from the ABA National Banking School in Fairfield, Conn. He is a fourth-generation Wisconsin native.
# # #
Media Contacts:
UW System
David F. Giroux
dgiroux@uwsa.edu
(608) 262-4464
WEDC
Tom Thieding
Tom.Thieding@wedc.org
(608) 210-6767