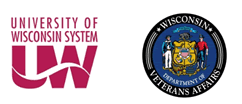 MADISON – Under a new federal law, non-resident military veterans eligible for federal G.I. Bill benefits who enroll in the University of Wisconsin System within three years of being discharged will be assessed in-state tuition rates starting in the fall 2015 semester.
This change to the federal G.I. Bill will help to attract veteran students to Wisconsin who previously had to pay higher out-of-state rates that the federal G.I. Bill benefits didn't cover.
"Our counterparts at the federal level have just made it easier for veteran students across the United States to get a great education using their G.I. Bill benefits," said Wisconsin Department of Veterans Affairs Secretary John A. Scocos. "Wisconsin has a great university and technical college system and military veteran students bring unique perspectives that enhance those systems. With this new rule, hopefully we will see more veterans come to make Wisconsin their home."
"In the Wisconsin G.I. Bill we already have the best higher education benefit in the nation for veterans who entered military service as Wisconsin residents," said Ray Cross, president of the University of Wisconsin System. "Eliminating the residency requirement will expand access to the UW System for more non-resident veterans by making a college education in Wisconsin more affordable. It also helps to maximize the power of our veterans' valuable federal benefits."
The Post-9/11 G.I. Bill, the largest federal G.I. Bill benefit, covers between 40% and 100% of in-state tuition and fee costs, depending on the amount of active duty service time accumulated by eligible service members.
Spouses and children of eligible non-resident veterans also will be assessed in-state rates.
The UW Board of Regents will formally approve the creation of an in-state rate for eligible veterans and their dependents at an upcoming meeting.
###
Media Contacts:
Heather LaRoi
UW System
608-265-3195
hlaroi@uwsa.edu
Chris Stump
WDVA
608-261-5418
chris.stump@dva.wisconsin.gov