Report by President Ray Cross to the Board of Regents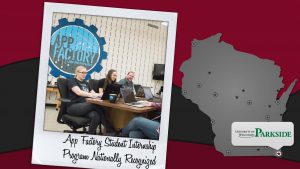 UW-Parkside's App Factory has been honored by University Business magazine for innovative approaches to student success on campus. The App Factory employs 20 interns, who earn course credit and are paid to develop mobile apps and web tools for clients in the community. Congratulations, Chancellor Ford, on the national recognition and for the great work going on in the App Factory.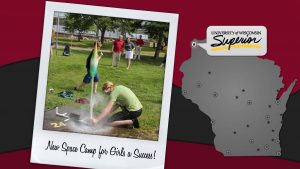 The UW-Superior Transportation and Logistics Research Center hosted the inaugural Aeronautics and Space Camp for high school girls last week. Participants toured the facilities of community partners, including the Duluth International Airport, Cirrus Aircraft, and the 148th Air National Guard Fighter Wing, learning more about the companies and the careers they offer. A fantastic program, Chancellor Wachter.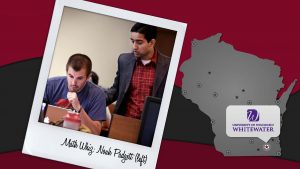 UW-Whitewater mathematics and psychology scholar Noah Padgett earned an opportunity to spend the summer at Arizona State University's Mathematical and Theoretical Biology Institute. The institute is extremely selective, providing a two-month-long summer research experience for undergraduates. Congratulations, Chancellor Kopper.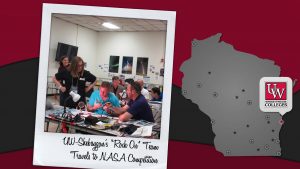 UW-Sheboygan's "Rock On" team received a scholarship from the Wisconsin Space Grant Consortium and traveled to Virginia to participate in a week-long rocket-building competition sponsored by NASA. The team had three days to build its rocket and launched it successfully with personal mementos attached to it. View a video of the launch.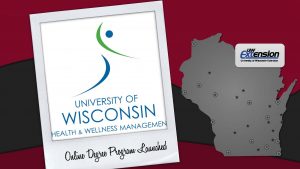 Moving on to a different type of launch, UW-Extension's division of Continuing Education, Outreach, & E-Learning launched an online Master of Science in Health and Wellness Management degree in conjunction with five other UW System institutions. The new degree addresses the rapidly growing health wellness industry and complements bachelor's degrees in community health, health education and a variety of other health degrees. Great work, Chancellor Sandeen.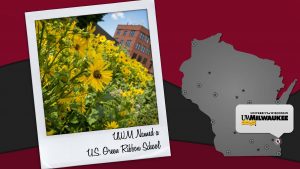 UW-Milwaukee was recently named a U.S. Green Ribbon School by the federal government. The award recognizes efforts in sustainability and reducing environmental impact. Well done, Chancellor Mone.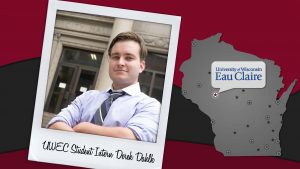 UW-Eau Claire students are contributing to a greener city while getting valuable internship opportunities. UW-Eau Claire's Watershed Institute is collaborating with the City of Eau Claire's Planning Division. Students earn internship credit through the university, fulfill their service-learning graduation requirement, or opt for a paid internship through the Great Lakes Higher Education grant awarded to UW-Eau Claire in fall 2015. You'll hear me talk about business and community mobilization later today… This is spot on. A great initiative, Chancellor Schmidt.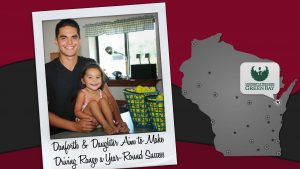 UW-Green Bay senior John Danforth is an entrepreneur trying his hand at owning and managing a driving range. With the help of UWGB's Business Administration program, his goal is to make the business profitable all year long. We wish John well in his roles as student, business owner, and father! Great Wisconsin business success story in the making, Chancellor Miller.
UW-La Crosse has been recommended for reaccreditation by peer reviewers of the Higher Learning Commission. According to Chancellor Gow, the review was extremely positive. Reviewers spoke highly of the quality of the educational experience. Congratulations, Chancellor and to the entire UWL community!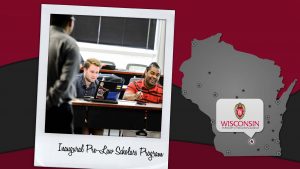 UW-Madison offered the inaugural James E. Jones Jr. Pre-Law Scholars Program this year. The four-week, summer-immersion experience teaches students from historically underrepresented groups and social disadvantaged backgrounds about legal education and careers in law from a team of UW Law School experts. Great work, Chancellor Blank.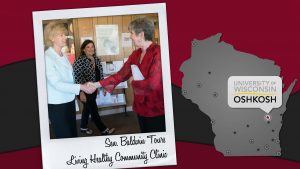 U.S. Senator Tammy Baldwin recently made a stop at the UW-Oshkosh-run Living Healthy Community Clinic. The clinic, which is celebrating 30 years of service to the community this year, provides confidential, cost-effective medical care to those who need it most. The clinic is run by a small UW-Oshkosh staff, nursing students and volunteers—and operates with the support of hospitals, nonprofit organizations and local government agencies. A great partnership and educational experience: Well done, Chancellor Leavitt.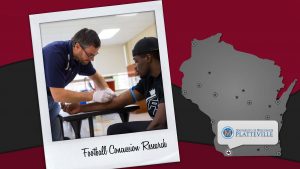 UW-Platteville concussion research recently conducted by Dr. Matthew Rogatzki and his research team suggests something that may be surprising – that playing football in the absence of concussion injury may be no more dangerous to the brain than any other sport. A manuscript describing the results of the study was recently accepted for publication in an international journal. That is an outstanding spotlight on research, Chancellor Shields. Well done, Professor Rogatzki.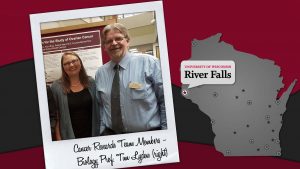 UW-River Falls Biology Professor Tim Lyden and his Duluth industrial partner co-presented cutting-edge cancer research at the first White House–sponsored national Cancer Moonshot Summit regional event at the University of Minnesota-Duluth Medical School on June 29. Congratulations, Professor Lyden and Chancellor Van Galen.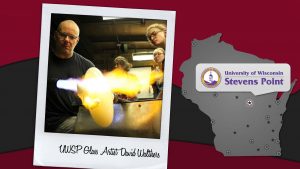 Thanks to the generosity of three area donors, a full-time art faculty position will be preserved and funded for three years at UW-Stevens Point. The art of hot glass has been offered at UWSP since 2009. Students who major in 3-dimensional art with a focus on hot glass are creating blown glass work in many forms, winning awards and scholarships, and succeeding as professional artists. Regents may recall receiving glass gifts made through this program at the Board of Regents meeting hosted by UWSP just a few years ago. A great story, Chancellor Patterson.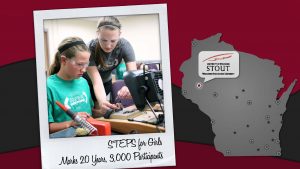 And the STEPS for Girls program at UW-Stout celebrated 20 years. STEPS stands for Science, Technology and Engineering Preview Summer program. More than 3,000 girls – THREE-THOUSAND — entering seventh grade have participated in STEPS since it was founded in 1997.
That is only the tip of the iceberg. As always, check out our website for more stories on the impact each and every institution is having on Wisconsin.