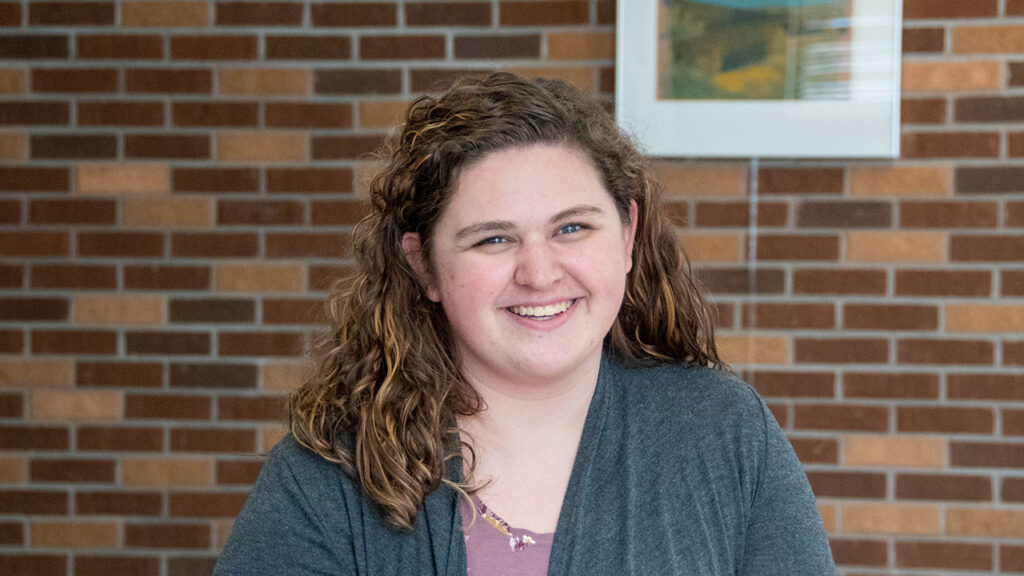 Growing up, Katelyn Zajicek saw firsthand the entrepreneurial spirit of her grandparents and parents who are all small business owners. Now Zajicek, a business administration major at the University of Wisconsin-Platteville Baraboo Sauk County, is researching the question, "How Will Small Hometown Businesses Survive the Age of Technology?" She will present her findings on March 9 at Research in the Rotunda held at the state Capitol.
According to Zajicek, the COVID-19 pandemic is causing businesses to adjust and adopt new techniques. The focus of her research project is businesses in Columbia and Sauk counties, primarily in the cities of Baraboo, Portage and Reedsburg. Zajicek contacted 35 businesses to discuss their online presence and how they are attracting customers.
"How will businesses who can't have items delivered and don't get customers coming into their stores survive during an age where we buy everything online," said Zajicek, a Portage, Wisconsin native. "I came up with the idea of a place where every town could put their businesses and its updated information – like DoorDash – to have something on a smaller scale that caters to these businesses so they're able to have deliveries."
Zajicek said she found this passion of helping small businesses in the past year. Although Zajicek is in the initial stage of her project, she's grateful for the opportunity to discuss the topic with her peers from across UW System and state lawmakers.
"I'm excited to bring this forward," she said. "This hasn't been done yet. People have analyzed the negative and positive effects of technology. All my research sort of connects, but nobody has looked into this specific question. I'm excited to take the groundwork of it and take these people's research to make a case for this question."
When Zajicek first toured UW-Platteville Baraboo Sauk County, she noticed the research posters on campus but did not imagine she would be conducting her own project two years later. Zajicek, who will graduate this spring with her associate degree, is planning to pursue her bachelor's degree along with the continuation of her research project.
"It's giving me the chance to be able to expand on it the next two years. I will be able to have more opportunities doing it now as a sophomore when most people don't take this opportunity until they are about to graduate," said Zajicek. "It gets my foot into what I want to do and help these businesses, while also taking a step for what's been an important part of my life."
To learn more about Research in the Rotunda, visit www.wisconsin.edu/research-in-the-rotunda.