Showcasing the Work of UW Undergraduates
Each year, Research in the Rotunda is a wonderful opportunity to learn about the exciting research going on throughout the state and to support Wisconsin students and faculty members who contribute to the state's strong economic future.
The University of Wisconsin System is a national leader in undergraduate research, which contributes to the state's priorities, including retention, graduate rates, workforce and economic development.
CAPITOL ROTUNDA | Wednesday, March 11, 2020
The 17th annual Research in the Rotunda event was held Wednesday, March 11, 2020. Outstanding undergraduate student researchers from across the University of Wisconsin System, together with their faculty advisers, shared their research findings on a variety of important topics with legislators, state leaders, UW alumni, and other supporters.
See the full program of 2020 research topics [PDF]
Listen to Research in the Rotunda students from April 2019 discuss the impact of their undergraduate research projects: Undergraduate Research – Bringing Ideas to Action!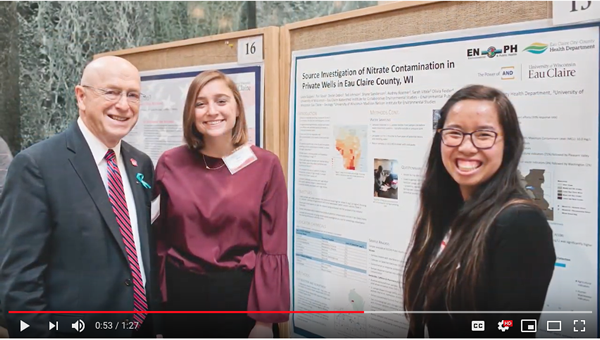 Highlights from 2019