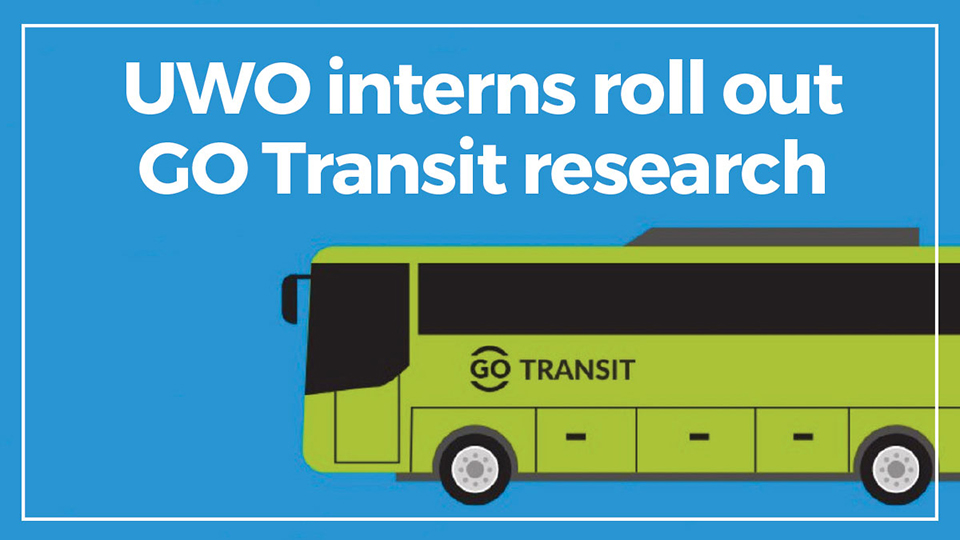 They can hardly be called interns.
With a variety of majors, a trio of University of Wisconsin Oshkosh students and one new graduate, have done the lion's share of the work involved in surveying parents and compiling data about transportation needs in the city of Oshkosh.
The UW Oshkosh Whitburn Center for Governance and Policy Research is assisting Winnebago County Public Health with a survey to understand the impact of a pilot GO Transit city bus program that provides free rides to K-12 students.
Samantha Larson, deputy director of the Whitburn Center, said the UWO students are gaining skills that will help them as they apply to graduate programs or explore career opportunities.
Real-world research
Adrian Hanrahan of West Bend, who graduated in December with an English degree and has been working at the UWO Writing Center as she prepares for the start of grad school in fall, is part of the four-person team researching the GO Transit program.
"Public transit is very important to me as someone who does not drive and often relies on the bus, and it connects to my own social and environmental values and my minor in social justice," she said. "I am glad to be part of a project that aims to improve public transit options, especially for youth."
Hanrahan said the experience has helped her learn how to bring research 'into the real world' through the use of surveys and focus groups.  It also gave her a better sense of the needs of youth and their parents.
She hopes to eventually earn a doctorate and teach at a public university.
"I find opportunities to practice my social and advocacy skills very helpful. No amount of reading can prepare me for the social and emotional elements of my future career as an instructor quite like having conversations with real people."
Hanrahan has been working with three seniors: Julianna "Jules" Banayag of Oshkosh whose major is sociology; Ene "Priscilla" Idoko of Abuja, Nigeria, whose major is economics; and Maya Van Thiel of Appleton, whose major is social work.
Van Thiel said she has learned about the importance of free public transportation.
"This not only provides a free ride to school, but also impacts students' daily well-being to hang out with friends after school and attending volunteer and employment opportunities," she said, adding the project relates to her social work major as she could advocate for those who may not have "a voice" in the matter.
Van Thiel plans to continue her education to earn a master's degree in social work. She said she is hoping to work with students in her future career.
Data collected by the Whitburn interns will be presented May 10 to inform Oshkosh city and school leaders as decisions are made regarding the free bus fare program.
Key study findings
A total of 117 K-12 students and 114 parents/caretakers responded to the survey that studied educational, health and financial impact.
About 31% of students and 40% of parents said school attendance was impacted by the availability of the GO Transit city bus program. Of the student group, 46% live in a household without a reliable vehicle.
Some 61% of students and 49% of parents reported access to free transportation had high impact on participation in social activities. The greatest impact on both students (77% surveyed) and parents/caretakers (75% surveyed) was financial—the money they saved by using the GO Transit city bus program.
Ridership has increased dramatically each year since the pilot program began in 2020, with 142,814 rides recorded in 2022
---
Written by Laurie Schlosser
Link to original story: https://uwosh.edu/today/115500/uwo-whitburn-center-student-interns-take-lead-role-in-oshkosh-transportation-survey/