A logo is more than just a way to identify a company. It represents the brand, character and values of a business.
With the help of a talented designer, four regional businesses affiliated with UW-Whitewater are identifying themselves with creative logos that have won international recognition.
The logos were created by Renée Melton, an associate professor of graphic design who provides professional assistance to the fledgling enterprises at the Whitewater Innovation Center.
"It's really exciting to watch these businesses grow,'' said Melton.  She is among faculty members who serve as business mentors through the Whitewater Incubation Program.
Melton's designs have been chosen by international judges from about 35,000 entries to be featured in "LogoLounge 8: International Identities by Leading Designers." About 2,000 logos were chosen for the book, which will be published next year and is highly regarded by graphic designers.

One logo was created for Strive, a mobile app developed by Professor Choton Basu and his new company, Slipstream. The application links community recreation activities with social media.
"We didn't want to look too corporate but at the same time we wanted to look professional,'' said Basu, who is director of UW-Whitewater's Global Business Resource Center and an associate professor of information technology and business education.
He said Melton's "magic" produced a perfect logo: a high-tech S that captures movement and fluidity, with overlapping colors reflecting the connections people make through the app.
"The logo has become very much a part of who we are,'' Basu said. Students are having fun representing the logo with a hand signal and sharing it on social media to promote the new company.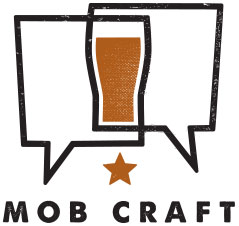 Another logo was created for MobCraft Beer, a Madison brewery that uses crowdsourcing to choose which craft beers it will produce.  The business was founded by Henry Schwartz and Giotto Troia, entrepreneurs who graduated in 2011 and 2012, respectively, from the College of Business and Economics.
A good logo is essential to a business because "it's the first thing that people look at,'' Schwartz said. Melton's design, which features speech bubbles intersecting in a beer glass, is "so cool" that people are buying T-shirts with the image, he said.
Melton's other winning logos were created for Pangea, the campus nonprofit that offers mapping solutions to clients, and Munify Mobile, a startup founded by Chris Brooks, a 2011 graduate, that offers apps to allow people to report nuisances to the appropriate municipality.
Basu said the professional logos reflect the valuable help new businesses receive from the Whitewater Incubation Program at Whitewater University Technology Park.
"Without a program like this, a lot of the great ideas from students and faculty and industry would have no place to go,'' he said. "It really brings education and business together."