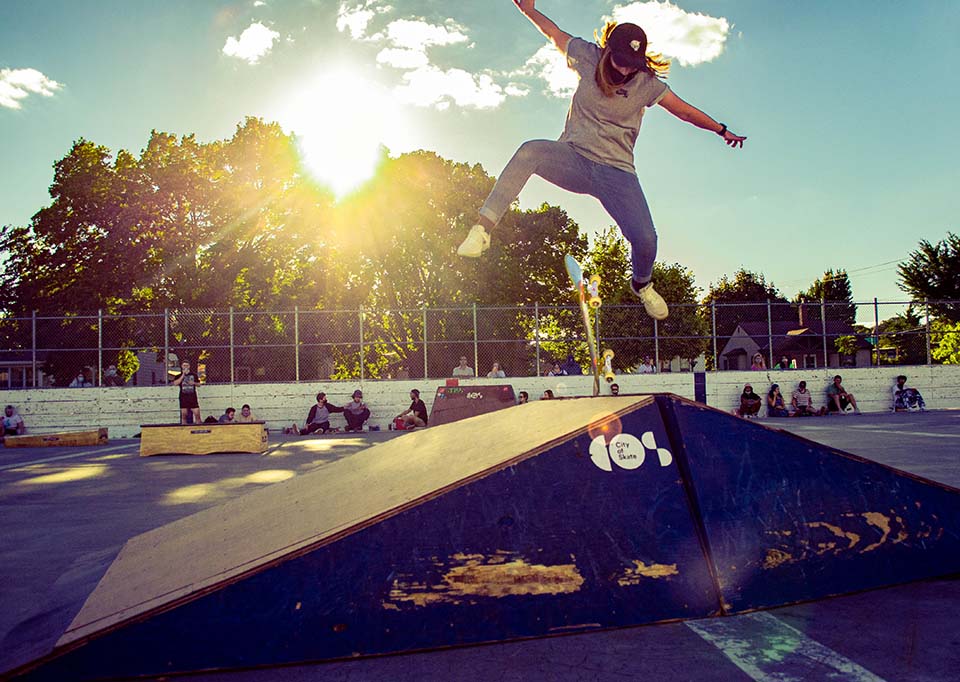 Halle Kusterman '21 has been charting her own course since high school. A talented skateboarder, she's been one of very few girls in a male-dominated sport since a young age. In high school, she made the decision to transfer to Northwest Passage Charter School, an expeditionary learning school, and soon she will become one of only a handful of students from her high school graduating class to have earned a bachelor's degree.
Today, Kusterman is continuing to pave her own way as she graduates with a double major in transportation and logistics management and supply chain management, entering a field that is still predominantly male, but attracting more female professionals with each year.
"I was a business major when I started at UW-Superior and I didn't even know what transportation and supply chain management was until I saw a flyer about an information session, and I honestly went for the free pizza," she laughed. "After hearing the guest speaker talk about his experience in the program and his career, I changed my major and it's one of the best decisions I ever made."
Kusterman transferred to UW-Superior from Anoka-Ramsey Community College and said it was the natural beauty of the Twin Ports that brought her to the area and the small, friendly atmosphere that attracted her to UWS.
"I heard a radio ad about UWS and decided to come for a tour," she said. "I had looked at other colleges in the area, but they were either too big or too expensive. I really liked the close-knit, supportive atmosphere, combined with the affordable tuition that I found at UW-Superior. It just felt right."
During her years at UWS, Kusterman seized every opportunity and became a leader in her major. She is the president of the Transportation and Logistics Management Student Club and has gone on several educational trips, including the IANA Expo in California, a trip to Jacksonville to the CSX headquarters, a trip to tour Boston Scientific, and several others.
"If you're willing to seize the opportunities presented to you, you'll do very well at UW-Superior," she said. "I think I actually found more opportunity here than I would have at a larger school. I also received transportation and logistics management scholarships from UWS that covered the majority of my tuition, so I'm graduating with very little debt."
Kusterman said one of the best parts of being at UWS is the relationships she has formed with both faculty and students.
"I know everyone in my class and can just text them to ask a question or get help with a project," she said. "Dr. Stewart, Dr. Rust, Dr. Cao and Cassie Roemhildt have been amazing. I feel like I've been so well prepared for my career. I don't have to worry about not knowing things when I get my first job. I feel very confident. They've connected me with job opportunities and written references for me and I know they'll be there for me throughout my career. You just wouldn't find that at a larger school. I feel like professors here genuinely care about their students."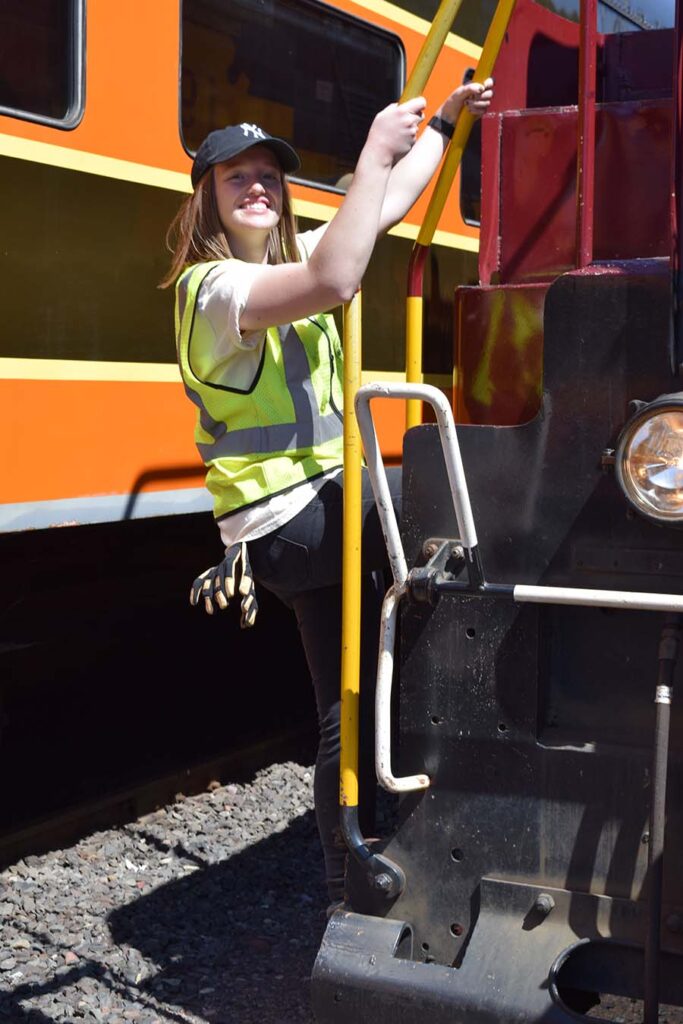 Through Kusterman's internship and experiential learning opportunities, she has gained a network of contacts that are serving her well as she prepares to enter the field.
"I know people from Essentia Health, JB Hunt, Lineage Logistics and companies all over the world. That's something I wouldn't have gotten anywhere else."
Every student in the transportation and logistics management major is required to compete an internship. Kusterman's was with the North Shore Scenic Railroad where she became a Federal Railroad Administration Certified Conductor. She joined train crews in facilitating rides for thousands of people.
Even before commencement, Kusterman already has many interviews lined up and plans to stay in the Twin Ports area. While she's not yet sure exactly where she'll land, she's confident in the knowledge, professional skills and confidence she's gained at UW-Superior for a long and meaningful career in transportation and logistics management.
"Halle has mentored students on leadership and internships while continuing to expand her knowledge in her chosen field," said Richard Stewart, UW-Superior professor of transportation and logistics management. "While performing at a high level in classes, Halle has been working on campus as a researcher and off campus in retail sales. Her commitment to excellence and ability to overcome adversity is a wonderful example of the high quality of UW-Superior students."