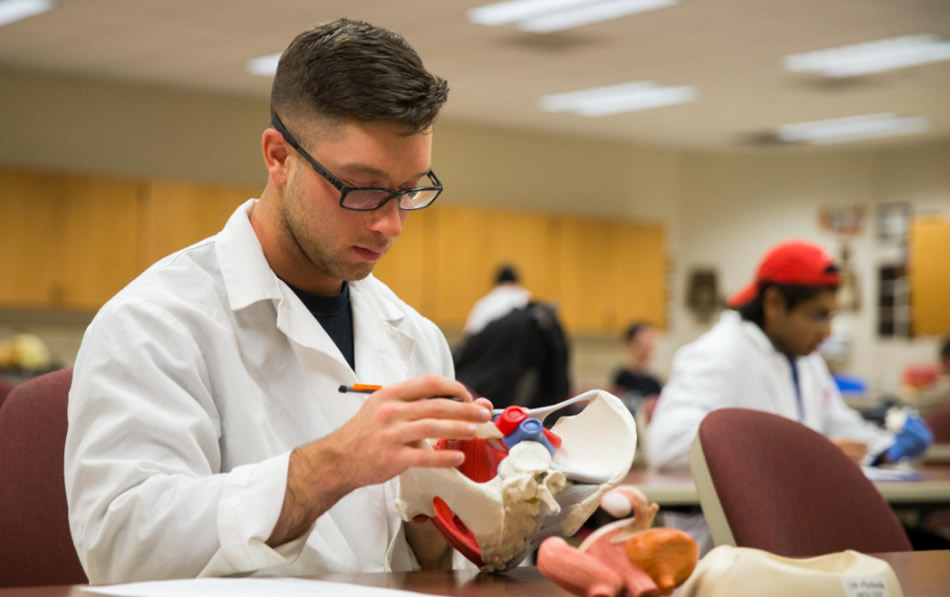 PLATTEVILLE, Wis. – The University of Wisconsin-Platteville hosted an inaugural Health Care Summit on Nov. 8, engaging major stakeholders in the region in order to explore issues and needs in rural health care.
"We want to explore how we – as higher education institutions – can collaborate to help fill those needs," said Dr. Wayne Weber, dean of UW-Platteville's College of Business, Industry, Life Science and Agriculture. According to Weber, UW-Platteville will explore tangible, programmatic directions to take in order to help meet the health care industry's needs.
Dozens of participants attended the event, consisting of area higher education representatives, health care administrators, regional practitioners and others in the field.
"The Health Care Summit is a valuable opportunity to discuss and develop robust solutions to the health care workforce issues Southwest Wisconsin faces," said Laura Pettersen, executive director of Scenic Rivers Area Health Education Center in Cashton, Wisconsin. "Engaging partners from multiple sectors in the Health Care Summit is imperative to creating strategies to meet the needs of students, professionals and the community."
Discussions about UW-Platteville's potential to help address shortages in rural health care have been ongoing for some time, but Weber noted that the recent approval of Boebel Hall renovations is significant in helping to move these conversations forward.
"The Boebel Hall renovation is a critical piece, because we'll have the ability to design spaces to help meet those needs," said Weber. The state's biennium budget includes a $23.7 million renovation of the university's science building, which will update and modernize teaching labs, research labs and classroom space.
"We are here to serve the community, it's part of our mission," said Weber. "We talk about the importance of being stewards of place, and one major way we can help contribute is through health care."
Written by: Alison Parkins, Associate Director of Public Relations, Communications, 608-342-1194, parkinsal@uwplatt.edu.