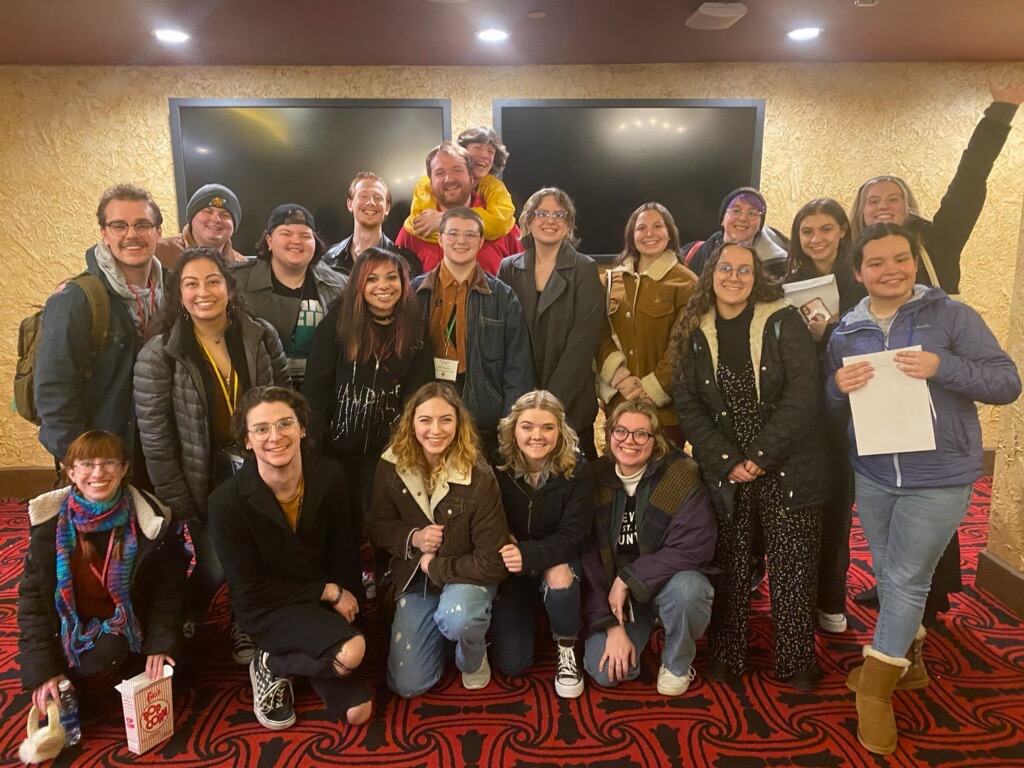 The University of Wisconsin-Parkside Theatre Arts department was well represented at the Kennedy Center American College Theater Festival (KCACTF), Region 3 competition. Senior Briana Livesay (Wauconda, IL) won the prestigious Irene Ryan Best Classical Performance acting award at KCACTF, Region 3. Colton Smith (Lawrence, KS), also a senior Theatre Arts major, earned the Irene Ryan Best Comedic Performance award among hundreds of acting students who traveled to Flint, MI to attend the competition.
KCACTF is a national organization that celebrates the finest and most diverse work produced in university and college theatre programs. Region 3 includes students and faculty from Illinois, Indiana, Michigan, Wisconsin, and Western Ohio.
Star Howard (Milwaukee, WI) and Kammi Kringle (Kimberly, WI) earned gold medals in the Games of The Technological Olympiad for their technical theatre work. Howard also received the Stage Management Fellowship Honorable Mention for The Wolves by Sarah DeLappe and reached the finals for their work on She Kills Monsters by Qui Nguyen.
Along with Livesay, Smith, Howard, and Kringle, five additional students made it into the festival's final rounds in acting, directing, theatre design and technology, and stage management competitions:
Delaina Kuzelka (Kenosha, WI) – Irene Ryan Acting Competition Semi-Finalist
Elisebeth Sparks (Milwaukee, WI) – Musical Theatre Intensive Finalist
Travis Siepl (Twin Lakes, WI) – Stage Directors and Choreographers National Student Directing Fellowship Finalist
Lucero Martinez (Waukegan, IL) – Design, Technology, and Management Finalist for Sound Design for As You Like It by William Shakespeare (co-designed with Phil Wooding)
Allison Hayes (Macon, MO) – Design, Technology, and Management Finalist for Sound Design for The Wolves by Sarah DeLappe
Parkside's Theatre Arts faculty and Artistic Director Fabrice Conte-Williamson received the KCACTF Region 3 Faculty Service Award for the state of Wisconsin.
Several UW-Parkside Theatre Department faculty members are also very involved with KCACTF. Associate Professor Misti Bradford serves as National KCACTF Vice-Chair of Design, Technology, and Management. Assistant Professor Rachael Swartz serves as Musical Theatre Initiative (MTI) Coordinator for KCACTF Region 3.
---
Written by UW-Parkside
Link to original story: https://www.uwp.edu/explore/news/kcactf-jan-2023.cfm