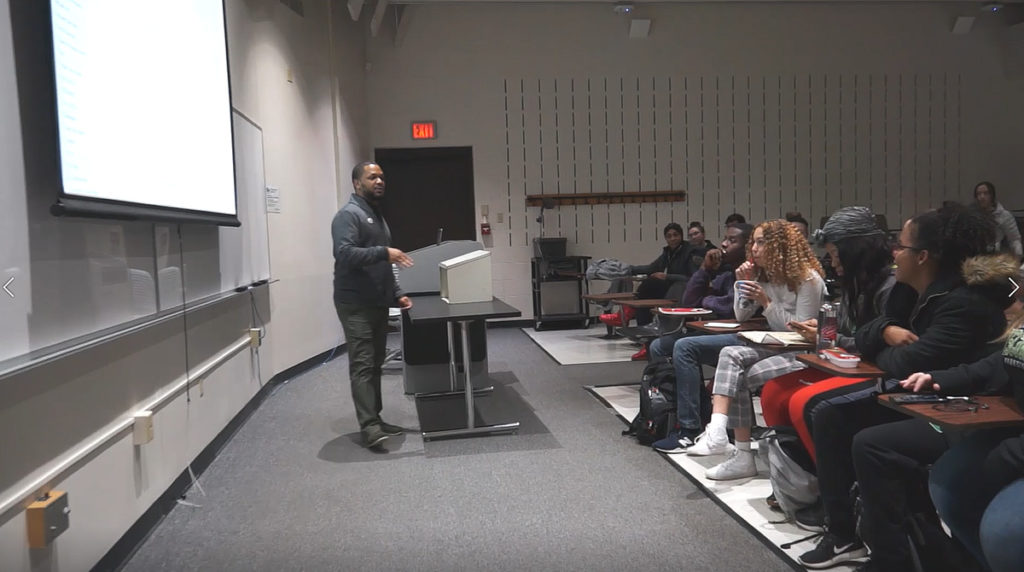 Martel Pipkins remembers not being all that into high school, but a visit to UW-Parkside changed his outlook. His visit inspired him to graduate from Milwaukee's Bay View High School in 2005 and then from UW-Parkside four years later.
Taking his journey full circle, Martel returned to UW-Parkside this fall as Dr. Martel Pipkins, a visiting sociology professor. His goal: give back … both to make sociology irresistible and to inspire UW-Parkside students to succeed.
Listen to an interview with UW-Parkside alumnus Martel Pipkins, in which he talks about what it's like to return to UWP as a visiting professor in the sociology department.