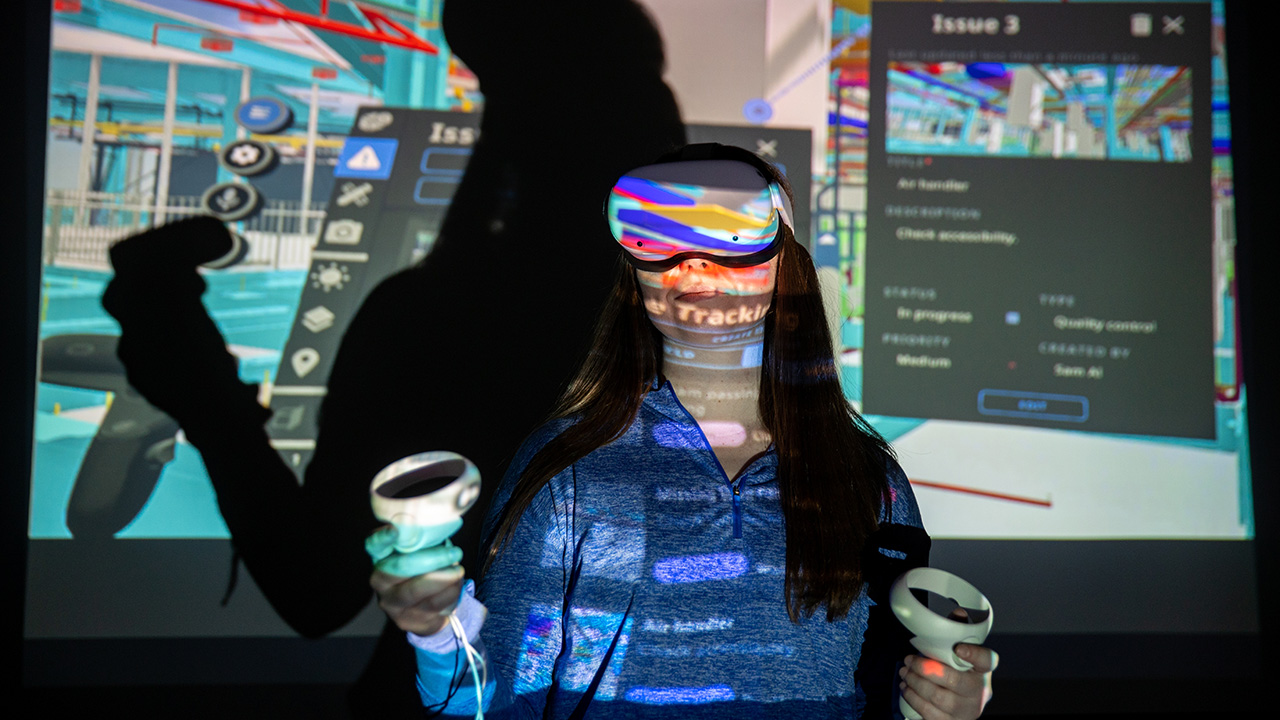 University of Wisconsin-Platteville senior Allison Stencil's research project has her viewing construction sites through a new lens. The construction management and construction safety management double major is researching the use of both virtual reality and augmented reality software to determine how it improves pre-planning on construction sites. As part of her project, Stencil will train UW-Platteville faculty on this cutting-edge technology and help implement its use in UW-Platteville construction management and construction safety management courses.
Stencil, who is originally from Greenville, Wisconsin and also pursuing a double minor in business administration and architecture, described the two components of her project.
"In virtual reality, you are put into a headset, and it completely closes you off from the real world and puts you in a virtual world," said Stencil. "With this technology, architects, project managers and sub-contractors can actually meet in the virtual space."
Stencil explained that one of the processes this helps them with is clash detection, which is identifying if parts of the building interfere with each other – allowing them to solve problems before it is constructed.
"Augmented reality allows you to use a set of glasses, through which you can see the surrounding environment, or in my case the construction site, but it overlays the computer-generated model of what it is supposed to look like," said Stencil. "Essentially, whereas virtual reality lets you look at it before it's built and predict problems, augmented reality helps you monitor your progress during the construction and get a better look at it."
Stencil is currently interning with Miron Construction, which is also one of the partners in this research project. Miron will work with Stencil to assist with the use and implementation of virtual reality. This has given her a prior familiarity with the software and an opportunity to see how the technology is used in the industry.
"One cool thing about both of these technologies is that these devices can connect with each other," she said. "For example, if you have a building in Platteville that you are building, but your architect is from New York, the architect and the person in Wisconsin can use the virtual reality technology and both go in this virtual world and look at the project together and walk around together. With augmented reality, you can be on site in Wisconsin, but your architect in New York can also be on site with you, looking through the lens and seeing exactly what you are seeing."
Stencil said the research project is providing her with a number of benefits, including the advantage of being experienced in this growing technology before she enters the industry. The opportunity to teach the technology to others makes her experience even more impactful, she said.
"To bring this technology back and help develop materials to teach my peers is an even greater benefit," said Stencil. "It's going to allow me to learn more in-depth about the implications of this technology and how it is used. I'm basically going to teach how to teach this technology, which is a huge benefit of this project."
Industry partners played a critical role in this project coming to fruition, said Gretchen Bockenhauer, lecturer and program coordinator of the Construction Management program. Hensel Phelps introduced one of the leading augmented reality technology companies, Spectra, to the program. This introduction led to a relationship with Spectra, who then donated a portion of the cost of the augmented reality headset and software that allows Stencil to research the use and benefits of the technology at a live job site where Spectra's technology is already being utilized.
"This opportunity and integration of technology in classes in the construction management and construction safety management programs will make the programs stand out compared to other construction management programs across the US, give the students in the programs more career opportunities, and increase industry relations," said Bockenhauer.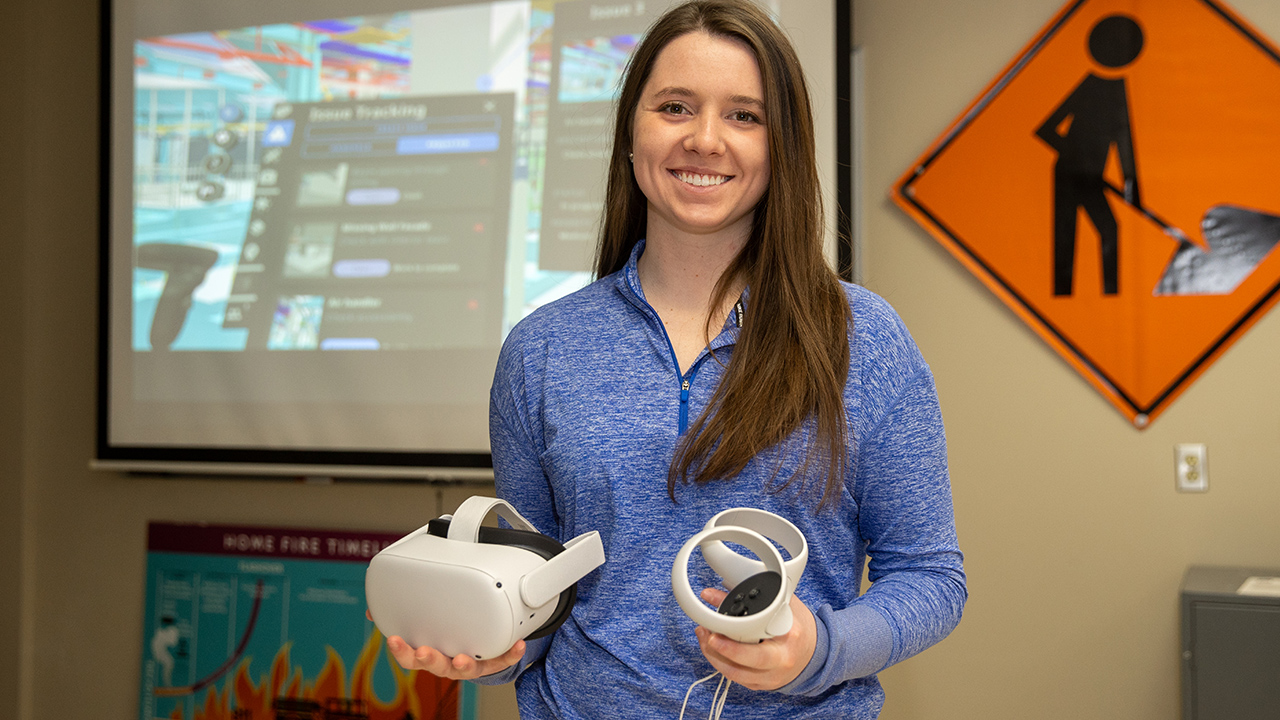 ---
By Alison Parkins