UW-Superior sees marked increase in international students this fall
One of the most exciting developments at the University of Wisconsin-Superior this fall has been the significant increase in new international students. The university has long been a popular choice for international students, second only to UW-Madison in overall percentage at UW institutions. However, last year the university experienced a steep drop off due to the pandemic. That makes the recent rebound all the sweeter, as 62 students from 20 countries chose UW-Superior this fall, marking a 136-percent increase from fall 2020.
But one might ask, "How did they learn about UW-Superior, a small university in northwest Wisconsin so far away from their homes?" The answer lies largely with the efforts of an ambitious international admissions team that has travelled to the far corners of the world to introduce students to UW-Superior.
Mark MacLean, director of international admissions, spent more than 22 hours traveling by plane, bus and taxi to the community of Yongin City, Gyeonggido, Korea, to visit Yongin Global Christian School at the invitation of vice-principal, Chris Johghwa Park. His visit resulted in seven students out of 17 in the graduating class (41 percent) deciding to attend UW-Superior.
"Mr. Mark MacLean's kind visit to my school actually started the fire," said Park. "After what must have been a long, hard trip, my students were impressed with the kindness of Mr. MacLean and the generous scholarships, outstanding academic reputation and the care and attention for students offered at UW-Superior.
"Many Korean people know the importance of being educated at American institutions to improve themselves in a liberal and cooperative manner, thereby making them grow and become great helpers in the world," said Park. "This is one of the most important factors my students weigh when choosing colleges."
The students at Yongin Global Christian School made an equally positive impression on MacLean.
"I was so impressed by the students I met that day," he said. "They were inquisitive, upbeat and eager – exactly the kind of students who thrive at UW-Superior. The older brother of one of the students currently studies at UW-Superior, which allowed them to hear firsthand about the community and student experience."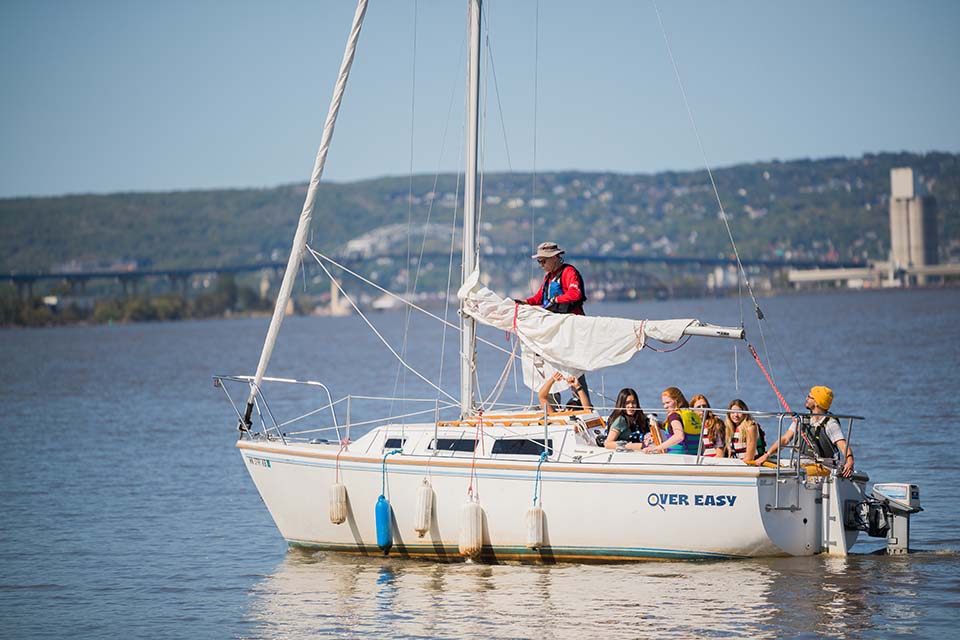 In addition to the students from Korea, UW-Superior welcomed 16 new Nepali students, along with many others from different countries. In addition, six students who had been enrolled in online programs chose to attend in-person this fall. Altogether, UW-Superior now has more than 170 international students enrolled, which represents 38 countries.
"Our international students enrich the academic experience for all students at UW-Superior and enhance the social fabric of the Superior community, bringing unique and valuable perspectives and experiences," said Chancellor Renée Wachter. "We are honored to be the university of choice for so many students from all over the world."