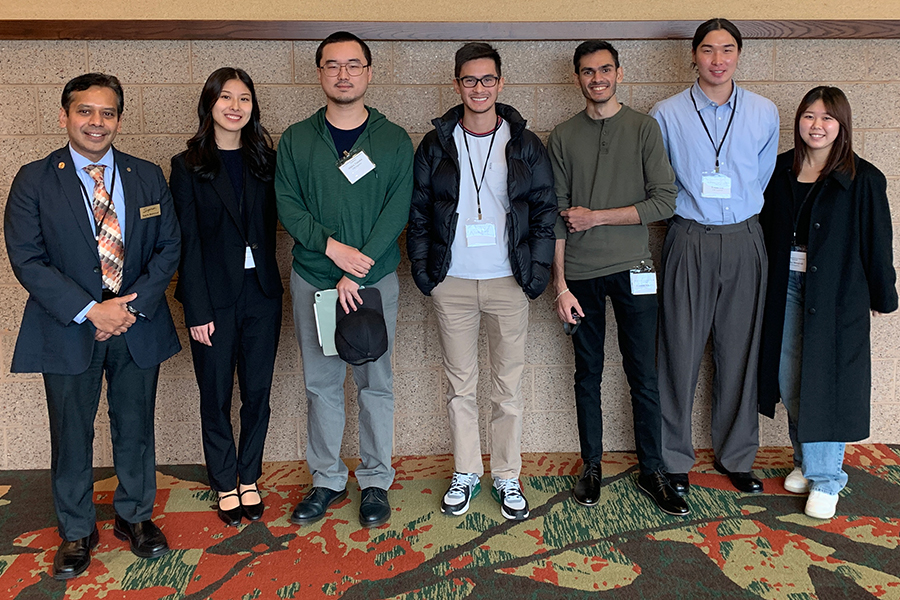 A group of University of Wisconsin-Superior students and faculty member from the School of Business and Economics recently participated at the Wisconsin Economic Association's (WEA) annual conference in Stevens Point, Wisconsin.
Akira Tanaka, a senior who is pursuing double major in economics and mathematics, presented his Summer Undergraduate Research Fellowship (SURF) project on "Global Food Insecurity and Agricultural Sustainability: A Comparative Analysis of Selected Developed and Developing Countries."
This was my first time presenting in front of real economists in person, and it has been a great opportunity for me as a future researcher," said Tanaka.
Economics faculty, Sakib Mahmud, presented his co-authored research project on "Seasonality of Flu and Stock Price."
Additional participating UW-Superior students included Meika Shingyoji, a freshman economics student; Yohan Lee and Pratham Mundra, both junior economics and business administration students; and Kevin Shiota and Honoka Mikami, senior economics students.
"These students were exposed to other outlets of economic theory other than our courses at UW-Superior," said Mahmud.
This annual WEA conference trip for UW-Superior students and faculty was made possible by the Stimulus Club and Shippar-Beam Economics Program Enhancement Fund.
"Economics students and faculty are looking forward to continually participate in this annual event to showcase University of Wisconsin-Superior students and faculty members' work," said Mahmud.
---
Written by UW-Superior
Link to original story: https://www.uwsuper.edu/about/news/uw-superior-students-take-part-in-wisconsin-economic-association-conference/