The National Security Agency and the Department of Homeland Security want to ensure that the United States is prepared to defend itself from cybersecurity threats, one reason they support the Centers of Academic Excellence throughout the country.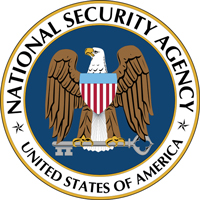 University of Wisconsin-Stout, officially, is on board.
On Wednesday, Nov. 8, four UW-Stout representatives accepted the university's new designation as a Center of Academic Excellence in Cyber Defense at the National Initiative for Cybersecurity Education conference in Dayton, Ohio.
UW-Stout is the first and only four-year school in Wisconsin to receive the CAE-CD designation and one of about 120 nationally.
"The designation recognizes UW-Stout's excellence in cybersecurity education and highlights the accomplishments of our faculty and students in this area," said Maria Alm, dean of the College of Arts, Communication, Humanities and Social Sciences.
"We know that cybersecurity will only grow in importance and are committed to preparing graduates to play critical roles in the future of cybersecurity," Alm added.
UW-Stout applied for the designation recently after Holly Yuan, director of the undergraduate program in computer networking and information technology, recognized the university's existing alignment with CAE-CD requirements.
Yuan, other professors and administrators also saw the opportunity via the designation to strengthen UW-Stout's efforts to prepare students for careers in the field. Thus began a documentation and application process that took 13 months before UW-Stout was notified in October.
"We realized the dire need, the shortage of cybersecurity professionals and the great opportunity for us," Yuan said. "This designation is recognition of all the good things we've been doing here on campus."
In addition to the CNIT program, UW-Stout has related Bachelor of Science programs: information and communication technologies; applied mathematics and computer science; and computer science.
The applied mathematics and computer science program has a concentration in cybersecurity.
"The drilldown is that this designation is not part of a new effort but part of the practice of this campus," said Byron Anderson, chair of the communication technologies department. "It's who we are, not just who we'd like to be."
Benefits for students, faculty
The CAE-CD designation comes with several benefits:
Students at CAE-CD institutions can receive a national cybersecurity certification by taking 13 required courses, which already exist.
Students can apply for scholarships and stipends, up to $22,500, and faculty can apply for grants.
CAE-CD schools must create a virtual cyber defense center. UW-Stout's Center for cybersecurity and Cyber Defense can be found here.
Along with the 13 designated courses, schools also must meet 22 of 40 knowledge units in cybersecurity via coursework. "All the classes in CNIT have a cybersecurity aspect. You can't do networking without thinking about cybersecurity," Yuan said.
The courses also are being delivered online through the ICT undergraduate program, which is online and on campus. The online ICT program has transfer agreements with every Wisconsin technical college, which makes the CAE-CD credential possible for those graduates without leaving home.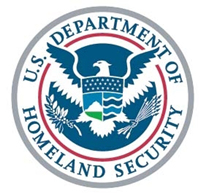 Evan Sveum, ICT program director, said "we're excited to be delivering these cybersecurity certificate courses online, already."
UW-Stout's CNIT program has transfer agreements with Chippewa Valley Technical College, Wisconsin Indianhead Technical College and Inver Hills Community College, of Inver Grove Heights, Minn.
Faculty, staff, students helped with application
CAE-CD designations such as UW-Stout's are good for five years, after which institutions must reapply.
According to the CAE, the program's goal is to "reduce vulnerability in our national information infrastructure by promoting higher education and research in cyber defense and producing a growing number of professionals with CD expertise in various disciplines."
UW-Stout was represented at the NICE conference in Dayton by Yuan, Anderson, Provost Patrick Guilfoile and Associate Professor Greg Bard, who helped with the application process. Bard teaches in the mathematics, statistics and computer science department.
Also involved in UW-Stout's CAE-CD application were Chuck Bomar, STEMM College dean; Steve Schlough, recently retired communication technologies chair; and CNIT students Brice Blankenship, of Markesan; Stephen Felton, of Richland Center; and Pierce Lannue, of Chippewa Falls.
UW-Stout's CNIT program has transfer agreements with three two-year schools, Chippewa Valley Technical College; Wisconsin Indianhead Technical College; and Inver Hills Community College of Inver Grove Heights, Minn.