Two University of Wisconsin-Stout biology instructors plan to examine the value of research in the classroom while, at the same time, study water quality in Lake Menomin.
Stephen Nold and Scott McGovern have received a National Science Foundation grant for $176,818 called CRIUSE, or Classroom Research to Invigorate Undergraduate STEM Education.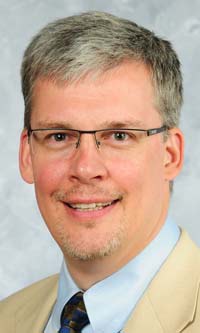 The grant, for the 2012-13 through 2014-15 academic years, will involve up to 1,000 students including applied science majors and nonmajors.
Nold and McGovern previously have conducted classroom research projects and co-published research with students on Lake Menomin's blue-green algae problem. Those projects resulted in high levels of student engagement, they observed.
Through the grant they plan to continue algae research, then scientifically assess how group research in the classroom affects student engagement. They will measure students' cognitive, personal and professional development and compare it to more traditional one-on-one research training.
"Our overall goal is to transform undergraduate STEM education at UW-Stout and elsewhere by integrating authentic research into the science classroom so all undergraduates can benefit from these experiences," Nold said.
Nold and McGovern will use the grant to expand a research project that began in 2011. Students in Biology 101 set out barrels in Lake Menomin's Wolske Bay to study various ways to treat algae.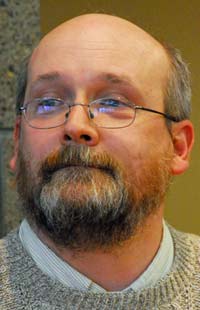 Blue-green algae in the lake is caused by a high phosphorous concentration in the Red Cedar River watershed.
"Our efforts will impact the way the public views phosphorous pollution and will result in garnering further resources to improve local water quality," McGovern said.
Other CRIUSE goals include increasing participation of underrepresented groups in the sciences; training undergraduates to become environmentally aware citizens; and expanding research opportunities to students in nonmajor courses.
CRIUSE is part of the National Science Foundation program called TUES, Transforming Undergraduate Education in STEM, which stands for science, technology, engineering and mathematics.
###