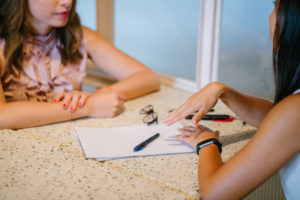 UW System Human Resources manages all aspects of the employee life cycle for UWSA. From recruitment to retirement, our team is here to provide service and support to all UWSA employees throughout their career with us.
The menu on the left will connect you with additional information on each topic. If you aren't finding what you're looking for, please contact us directly utilizing the information below.
We look forward to working with you.
UW System Human Resources Contact INFORMATION

Shenita Brokenburr, Ph.D.
Senior Associate Vice President and
Chief Human Resources Officer
(608) 262-8299
sbrokenburr@uwsa.edu 
Debbie Schwandt
Senior Administrative Program Specialist
(608) 262-8299
dschwandt@uwsa.edu

Talent Management Team

Heather Kennedy
Director of Talent Management & Human Resources
(608) 263-5031
hkennedy@uwsa.edu
Strategic Partner for these UWSA units (as delegated by Shenita Brokenburr):

Office of the President
Board of Regents Office

Lori Fuller
Senior HR Manager
(608) 263-0847
lfuller@uwsa.edu
Strategic Partner for these UWSA units:

Academic and Student Affairs (except UW Extended Campus)
Administration (except UW Shared Services)
General Counsel
Compliance and Integrity
Wisconsin Intercollegiate Athletic Conference (WIAC)

Wanda Manning
Human Resources Generalist
(608) 262-1680
wmanning@uwsa.edu
Strategic Partner for these UWSA units:

Finance
Corporate Relations and Economic Engagement
Internal Audit

Kara Webber
University Benefits Specialist
(608) 263-7559
kwebber@uwsa.edu

Benefits Counseling & Enrollment
Retirement Counseling & Readiness

Mike Kent
Policy & Compliance Analyst
(608) 890-4748
mkent@uwsa.edu
Mason Aumanstal
Program Assistant Confidential
(608) 890-4928
maumanstal@uwsa.edu

Benefits & Compensation Team

Dan Chanen
Director of Benefits & Compensation
(608) 890-0291
dchanen@uwsa.edu
Erin Schoonmaker
Benefits Manager
(608) 890-0182
eschoonmaker@uwsa.edu
Brianne Jobke
Senior Benefits Specialist
(608) 265-9401
bjobke@uwsa.edu
Amy Sonnenburg
Senior Benefits Specialist
(608) 265-9674
asonnenburg@uwsa.edu
Lauren Bridges
Program Assistant Advanced – Confidential
(608) 263-7968
lbridges@uwsa.edu