About Systemwide Information Technology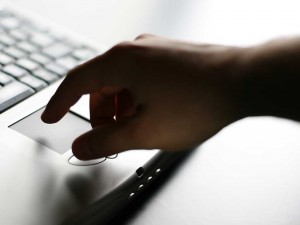 All UW Institutions work alongside UW System Administration to facilitate the advancement of the support and implementation of information technology, and library services in learning and administration. The Systemwide Information Technology site documents and promotes the actions, direction and policies of the University of Wisconsin, and it's member institutions.
Also see:
18 October 2018 | 5:00 am

The following services will be unavailable as server maintenance is performed:
Course Dashboard
Data Masking
DARS - Degree Audit Reporting System
ECRT (Effort Reporting)
Help Desk LiveChat
Learn@UW
Learn@UW Madison
Planning Allocation System
Static DoIT Wiki
Transcripts (Unofficial) - Student Record
UW Digital ID (Digital Certificates)
KnowledgeBase (KB)
UW Digital ID (One Time Password)
UW-Madison Communications
Web Hosting
WiscWeb
WISC Software Catalog
WiscList - AdvisorList
WiscList - Custom
WiscList - Mass Emails
Tech Store
UWBI (Business Intelligence)
SNCC IT Service Monitoring
NetID Account Management
API Manager
Photo Service

18 October 2018 | 5:00 am

The vendor, Blackboard, will be performing scheduled maintenance from 2:00 a.m. to 5:00 a.m. on Thursday, October 18, 2018. The planned work may intermittently disrupt access to Collaborate Original and Ultra during this time frame.

17 October 2018 | 6:11 pm

On 11/1/2018 from 00:00 until 06:00 CDT, Merit will be splicing fiber near Wallace, WI. Although this work is not expected to be service affecting, in the event of an outage the following circuit would be affected:

UW Superior and UW Barron Co backup 10GE to Milwaukee
17 October 2018 | 4:39 pm

From 10/31/2018 21:00 until 11/1/2018 03:00 hours CDT WisDOT will be performing fiber splicing on HWY 54/HWY 57 in Green Bay. This work is being done to permanently locate the UW/WisDOT cable which was damaged on 8/10/2018 and only temporarily fixed on 8/14/2018. This work will take down the Stevens Point and Milwaukee facing spans out of Green Bay. The tertiary span to Oshkosh will be unaffected.

The following circuits will be affected:

uwmad-0033 UWSysNet-Pvtl-Milw-10ge
uwmad-0034 UWSys-UWLaCrosse-UWMilwaukee-10ge
uwmad-0035-p UWSys-UWEauClaire-Madison-10ge-P
uwmad-0036-p UWSys-UWStout-Madison-10ge-P
uwmad-0037-p UWSys-UWSuper-Barron-Mad-10ge-P
uwmad-0038-seg2 UWSys-UWSuperior-UWMilwaukee-10ge-seg2
uwmad-0042 UWSys-UWGreenBay-UWMilwaukee-10ge
uwmad-0043 UWSys-UWMadison2-UWMilwaukee-10ge
uwmad-0045 UWSys-UWStevensPoint-UWMilwaukee-10ge
uwmad-0048 UWSys-UWMadison2-UWMilwaukee-10ge
uwmad-0051 UWSys-UWMadison-UWMilwaukee-10ge
uwmad-0052 UWSys-UWMadison-UWMilwaukee-10ge
uwmad-0054 UWSysNet-Osh-Milw-10ge
uwmad-0057 UWSys-UWMadison2-UWMilwaukee-10ge
uwmad-0058 UWSys-UWMadison2-UWMilwaukee-10ge
uwmad-0064 UWSys-MICE-UWMilwaukee-10ge
16 October 2018 | 10:32 am

On Monday October 22nd 2018 from 0900 until 1500 hours CDT WisDOT contractors will be removing sidewalk then repairing the conduit that carries the BOREAS-Net Milwaukee to Chicago span and the UWSysNet UW Milwaukee to UW Parkside span. The hope is none of the cables are damaged and will not be affected by this repair. However, there will be splicers on standby in case damage is found. The following circuits could be affected:

uwmad-0030  UWSys-UWMilwaukee-Chicago1-100ge
uwmad-0055-p UWSys-UWMadison-Minneapolis3-Level3-10ge-p
uwmad-0062  UWSys-UWRiverFalls-UWMilwaukee-10ge
uwmad-0063  UWSys-UWStout-UWMilwaukee-10ge
uwmad-0064-p UWSys-MICE-UWMilwaukee-10ge-p
uwmad-0065  UWSys-UWMadison2-Chicago2-100ge
UW-Parkside 10GE to UW-Milwaukee