About Systemwide Information Technology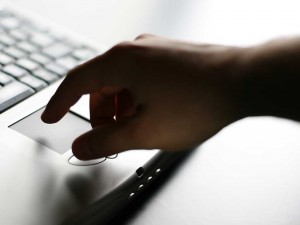 All UW Institutions work alongside UW System Administration to facilitate the advancement of the support and implementation of information technology, and library services in learning and administration. The Systemwide Information Technology site documents and promotes the actions, direction and policies of the University of Wisconsin, and it's member institutions.
Also see:
27 September 2022 | 6:00 pm

The CyberArk service will be undergoing maintenance at this time. Users may need to reauthenticate while maintenance is being performed.
27 September 2022 | 4:01 pm

The SFS - Shared Financial System service will be unavailable while maintenance is performed. The JET and Cost Transfer Tool services will also be unavailable while maintenance is performed.
27 September 2022 | 10:07 am

When: Tues Oct 4 between 0600 and 0630 What: Enable BGP "route-target" NLRI on BGP route reflectors. This is lab tested, and no impact is expected. Why: BGP performance improvements on PEs by reducing the number of irrelevant messages they have to process. This in turn should provide some minor boost for PE convergence, but don't expect miracles. Most big ISPs use this NLRI, it's nothing new. How: One by one the config change will be put in place on r-chicago-710, r-minneapolis-511, r-uwmadison-cssc, r-uwmilwaukee-ems. BGP sessions between the route reflectors and clients will reset when the "route-target" NLRI is added. I will not proceed with the next reflector until all BGP sessions are re-established on the previous reflector. What could go wrong: EVPNs and L3VPNs could break. I plan to spot/hand check at least one EVPN and one L3VPN after my change to ensure things are working. If things are broken, I roll back the changes. Final thoughts: Our lab has EVPNs and L3VPNs so I think I've done my due diligence. The config will be staged ahead of time. I will be available on Slack or you can call the NOC if you have issues.
27 September 2022 | 7:00 am

The following services will be unavailable while maintenance is performed: Cybersecurity Log Management Service, Security Event Management, UW SysNet, Endpoint Security, Web Hosting, DARS - Degree Audit Reporting System, Enrollment Date, Advising Gateway, Academic Navigator, SOAR Advising Module (SAM), Preparing for SOAR, DoIT Numbers, UW Service Center , Campus Network Monitoring (Internal), UW-Madison Communications, Photo Service, WiscIT, AANTS, UW-Madison Identity Proofing, DNS, Event Management and Monitoring - IT, ActiveMQ (Java Message Service), Storage, Wisc Account Administration Site,
23 September 2022 | 2:13 pm

The following services will be unavailable while maintenance is performed: Web Hosting, Housing Administration Applications, SOAR Advising Module (SAM), UW IT Website, Server Certificates, New Student To-Do List, Help Desk Internal Applications, Enrollment Date, Advising Gateway, Academic Navigator, Preparing for SOAR, DoIT Numbers, DARS - Degree Audit Reporting System, UW Service Center , Star Time Entry, Campus Software Library (CSL),
Upcoming Meetings
There are no events to display