About Systemwide Information Technology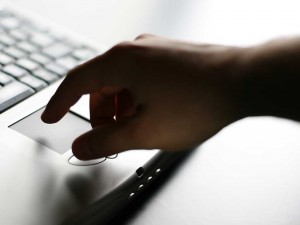 All UW Institutions work alongside UW System Administration to facilitate the advancement of the support and implementation of information technology, and library services in learning and administration. The Systemwide Information Technology site documents and promotes the actions, direction and policies of the University of Wisconsin, and it's member institutions.
Also see:
24 November 2020 | 6:00 pm

The SFS - Shared Financial System service will be unavailable while maintenance is performed.
23 November 2020 | 10:56 am

This migration will involve a partial outage wherein the KB will be put into read-only mode.

During this time, user-facing sites will remain available, though feedback mechanisms will be disabled.

The KB Admin Tools environment will be unavailable.
20 November 2020 | 11:24 am

Outages will occur to current connections on each node as it's taken offline. Reconnection attempts will find the available node. Since this happens in two passes, there will be 4 points in time that current connections could fail.

The following services will be impacted while maintenance is performed:

Oracle Database Hosting,
SFS - Shared Financial System,
SFS - e-Reimbursement,
SFS - WISPER,
Planning Allocation System,
TimeLink Support,
PI Financial Tool,
Cost Transfer Tool,
SFS - WISER,
PHIRE Peoplesoft Version Control,
DoIT Confluence Wiki,
DoIT JIRA Issue Tracking,
Transcripts,
Transcripts (Unofficial) - Student Record,
DARS - Degree Audit Reporting System,
GoPrint,
PRISM,
ECRT (Effort Reporting),
SOLAR,
HRS - Human Resource System,
MyUW System,
MyUW Madison,
Student Center,
Faculty Center,
InfoAccess,
Informatica (FASTAR),
CAOS - Curricular and Academic Operational Store,
Wisclist,
WiscList - List Library,
Housing Administration Applications,
UW Digital ID (One Time Password),
UWP1 Service,
TaskTracker,
WISC Software Catalog,
Lifelong Learners,
Business Support Applications,
Advising Gateway,
Academic Navigator,
SOAR Advising Module (SAM),
Preparing for SOAR,
New Student To Do List,
UWBI (Business Intelligence),
JEMS - Job and Employment Management System,
Enterprise Content Management Service (ECMS),
Wisc Account Administration Site,
NetID Account Management,
13 November 2020 | 10:16 am

On 12/02/2020, between 00:00h-06:00h CST, Merit contractors will be performing splice work between Abrams, WI and Suamico, WI. The work should not be service affecting but in the event of an outage, the following connections would be affected:

UW Superior redundant path to UW Milwaukee
UW EC/Barron redundant path via Superior to Milwaukee
UW Marinette redundant path to UW Superior
13 November 2020 | 10:13 am

On 12/01/2020, between the hours of 00:00h-06:00h CST, Merit contractors will be performing splice work between Crystal Falls, MI and Florence, WI. The work should not be service affecting but in the event of an outage, the following connections would be affected:

UW Superior redundant path to UW Milwaukee
UW EC/Barron redundant path via Superior to Milwaukee
UW Marinette redundant path to UW Superior