About Systemwide Information Technology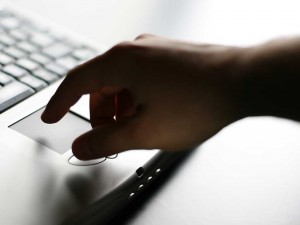 All UW Institutions work alongside UW System Administration to facilitate the advancement of the support and implementation of information technology, and library services in learning and administration. The Systemwide Information Technology site documents and promotes the actions, direction and policies of the University of Wisconsin, and it's member institutions.
Also see:
17 September 2020 | 1:14 pm

The following services will be unavailable while the UWP1 database is migrated:

Planning Allocation System
Point-of-Sale Infrastructure
WISC Software Catalog
TaskTracker
JEMS
NetID - Account Management (Recovery), Guest Account, Kerberos
Business Support Applications (CAPINV, CERTS, CKWRITE)
Housing Administrative Applications (Apts Online, Student Employment)
Preparing for SOAR
API Manager
CSA
Computer Labs (InfoLabs) - Laptop checkout won't work

The following list of services are impacted by the migration, but will function with stale data, or as otherwise noted:

InfoAccess
ECMS
Bucky Backup - Actual backups not impacted, billing app only
DARS - Advisor exceptions won't be possible
Web Hosting - degraded administrative functions
MyUW Madison/System
AANTS
WiscIT

In addition, the following applications are impacted:

Bursar Upload
Center for Meat Process Validation - THERM App
Continuing Studies Information System (CSIS - admin.csis.wisc.edu & api.csis.wisc.edu)
Deparment of Argonomy
DoIT HR Apps
DoIT Purchasing Apps
eCommerc Education (Honors)
Hancock Farm
Survey of the Health of Wisconsin (SHOW)
School of Music
School of Nursing
Strategic Consulting Services
Unemployment App - Managed by Administrative Information Management Services (AIMS)
Union - Student Jobs
Union - Events
UDDS Data Source
Vice Chancellor for Finance and Administration (VCFA) - Business Services Apps
Postcards - Campus and Visitor Relations (postcards.vip.wisc.edu)


Information on additional UWP1 applications is available here: https://kb.wisc.edu/840
17 September 2020 | 12:12 pm

On Tuesday 9/22/2020 between 00:01 - 05:00 central time WIN will perform service affecting maintenance on transport equipment located in Platteville, WI.

The work is service affecting and the following will be affected and could be down the duration of the maintenance window:

Circuit & Description
604518 - 1 of 2 10G between UW Platteville and UW Lacrosse
604519 - 2 of 2 10G between UW Platteville and UW Lacrosse
604521 - 10G between UW Platteville and UW Platteville Richland Ctr

11 September 2020 | 3:18 pm

On 09/22/2020 from 0001 until 0500 hours CDT WIN will be performing fiber maintenance in Sparta, WI. This work is not expected to be service affecting but in the even of an outage the following circuits would be affected:

uwmad-0031 UWSys-UWLaCrosse-Madison-10ge
uwmad-0034 UWSys-UWLaCrosse-Milwaukee-10ge

The backup circuit path 602005-EWINL to Madison will be unaffected.
11 September 2020 | 9:03 am

The Shared Financial System will enjoy a major update; e-Reimbursement, WISPER, and Planning Allocation System will also be down during this time. WISDM (shortly, WISER) will function, albeit with stale data. Feeds from other systems like HRS will queue.
10 September 2020 | 4:08 pm

The Shared Financial System and Student Information System, as well as Planning Allocation and Graduate Student Tracking, will be impacted by this work.

Upcoming Meetings
October 13 @ 8:32 pm - October 14 @ 8:32 pm

Osthoff Resort