About Systemwide Information Technology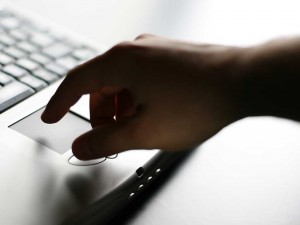 All UW Institutions work alongside UW System Administration to facilitate the advancement of the support and implementation of information technology, and library services in learning and administration. The Systemwide Information Technology site documents and promotes the actions, direction and policies of the University of Wisconsin, and it's member institutions.
Also see:
28 January 2023 | 12:47 pm

On Tuesday January 31st 2023 from 0900 to 1500 hours CST, WisDOT contractors will be auditing a splice case at I-43 and Good Hope Rd which corresponds to the spans from Waukesha to Milwaukee and Sheboygan to Milwaukee. Although this work is not expected to be service affecting in the event of an outage the following circuits would be affected, respectively: MAD:MILW-809:UWSN123 MAD:MILW-809:UWSN123-1 MAD:MILW:UWSN002-1 MAD:MILW:UWSN002-2 MILW:PLT-KAR:UWSN105 MILW:UWW-GDH:UWSN104-1 MILW:WAUK:UWSN200-1 MILW:WAUK:UWSN200-2 MILW:WAUK:UWSN200-3 MILW:SHEB:UWSN223-1 (MAN to EMS 01) MILW:SHEB:UWSN223-2 (MAN to EMS 02) MILW:SHEB:UWSN223-3 (MAN to EMS 03) MILW:SHEB:UWSN223-4 MILW:SHEB:UWSN223-5 MILW:SHEB:UWSN223-6 MILW:UWEC:UWSN0005-1 MILW:UWEC:UWSN0005-2 MILW:UWSP:UWSN117-1
25 January 2023 | 12:21 pm

The Enterprise Content Management Service (ECMS) service will be unavailable while maintenance is performed.
24 January 2023 | 2:36 pm

The SFS - Shared Financial System service will be unavailable while maintenance is performed.
25 June 2020 | 12:04 pm

Technologists will be doing MX104 code upgrades at the following sites:

r-uwlacrosse-hub
r-uwoshkosh-hub-2
r-uwparkside-hub
r-uwplatteville-hub
r-uwstevenspoint-hub
r-uwstout-hub
r-uwsuperior-hub
r-uwwhitewater-hub
Upcoming Meetings
There are no events to display