About Systemwide Information Technology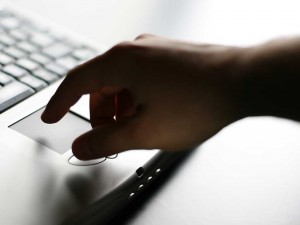 All UW Institutions work alongside UW System Administration to facilitate the advancement of the support and implementation of information technology, and library services in learning and administration. The Systemwide Information Technology site documents and promotes the actions, direction and policies of the University of Wisconsin, and it's member institutions.
Also see:
20 February 2018 | 12:01 am

On 2/20/2018 between 00:01 - 05:00, WIN will be performing service affecting transport equipment upgrades that will affect service to the UW Extension Upham Woods Outdoor Learning Center near the Wisconsin Dells.

Multiple outages of up to 1 hour each during the maintenance window are to be expected.
19 February 2018 | 1:27 pm

The following services will be unavailable as maintenance is performed:
Departmental VPN
DoIT Wiki
JIRA Issue Tracking
SNCC IT Service Monitoring
UW Digital ID (Digital Certificates)
UW Digital ID (One Time Password)
UW-Madison Communications
Wisconsin App

19 February 2018 | 11:48 am

Database upgrades means that the following services will take an outage:



Manifest

WiscList - List Library
19 February 2018 | 11:38 am

Upgrades to a number of databases means the following services will take an outage:



DARS

ESB - Enterprise Service Bus

HRS - Human Resource System (no impact to service, but no new accounts during maiintenance)

Local & Emergency Contacts (Students Only)
Manifest

OIM - Oracle Identity Manager

Preferred Name

SFS - WISDM

Star Time Entry

UW Digital ID (Digital Certificates)
UW Digital ID (One Time Password)

15 February 2018 | 8:04 pm

On February 20th from 9:00AM to 3:00PM, and February 21st from 9:00AM to 5:00AM the following morning technicians will be performing fiber splicing work near Milwaukee, WI. An outage of 1-3 hours is expected at some point in this window, subsequent notifications should be able to narrow the outage window. Affected paths are listed below, though traffic should failover to alternate paths during the work.

Affected Paths
UWSysNet Madison to UWSysNet Milwaukee
UW-Whitewater to UWSysNet Milwaukee
UWC-Waukesha County to UWSysNet Milwaukee