About Systemwide Information Technology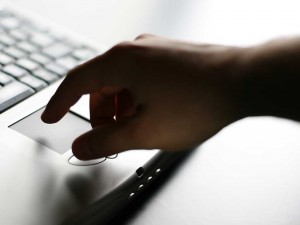 All UW Institutions work alongside UW System Administration to facilitate the advancement of the support and implementation of information technology, and library services in learning and administration. The Systemwide Information Technology site documents and promotes the actions, direction and policies of the University of Wisconsin, and it's member institutions.
Also see:
18 January 2019 | 12:49 pm

Test/Dev Databases hosted on DBH2 will be unavailable as maintenance is performed on the hosting platform.
18 January 2019 | 12:47 pm

As a result of Oracle Database Hosting maintenance the following services will be unavailable:
Enterprise Content Management Service (ECMS)
Scheduling Assistant
DoIT Wiki
JIRA Issue Tracking
SOAR Advising Module (SAM)
Advising Gateway
Academic Navigator
Preparing for SOAR
Interactive Reporting (FASTAR)
ECRT (Effort Reporting)
SFS - WISDM
PI Financial Tool
Cost Transfer Tool
SFS - Shared Financial System
HRS - Human Resource System
DARS - Degree Audit Reporting System
CAOS - Curricular and Academic Operational Store
MyUW System
MyUW Madison
Data Masking
PHIRE Peoplesoft Version Control
InfoAccess
Wisclist
WiscList - AdvisorList
WiscList - ClassList
WiscList - Custom
WiscList - Mass Emails
WiscList - List Library
NetID Account Management
Housing Administration Applications
UWP1 Service
Business Support Applications
Mainframe
UWBI (Business Intelligence)
Lifelong Learners

17 January 2019 | 1:17 pm

An update means this part of the DoIT Code Repository Service will be down.
17 January 2019 | 1:09 pm

Plesk patching means the Panel will be unavailable.

Web site hosting is unaffected; no web sites will be down.
17 January 2019 | 12:37 pm

On 1/31/2019 between the hours of 00:01 and 05:00, fiber splicers will be working in Sparta, WI on fiber strands that are adjacent to UW SysNet strands. The would should not be service affecting but in the event of an outage, the following circuits could be affected.

UW Lacrosse 10G to Madison
UW Lacrosse 10G to Milwaukee

Traffic will re-route over redundant paths if the above are affected.