About Systemwide Information Technology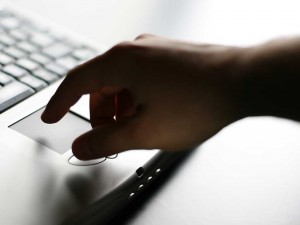 All UW Institutions work alongside UW System Administration to facilitate the advancement of the support and implementation of information technology, and library services in learning and administration. The Systemwide Information Technology site documents and promotes the actions, direction and policies of the University of Wisconsin, and it's member institutions.
Also see:
13 December 2017 | 6:00 am

On Wednesday, December 13th, 2017, from 0001 to 0600 hours CST, Merit fiber contractors will be performing splice work between Saxon and Odanah, WI. This work is not expected to be service affecting, but in the event of an outage the shared backup 10GE to Milwaukee for UW Superior and UWC Barron County would be affected.
12 December 2017 | 3:45 pm

Enterprise Content Management Service (ECMS) will be unavailable as maintenance is performed.

9 December 2017 | 3:27 pm

On Thursday 12/21 from 0001 until 0500 hours CST WIN will perform fiber maintenance in Sparta, WI on the fiber path between UW LaCrosse and Tomah, WI.

Although this work is not expected to be service affecting, in the event of an outage UW LaCrosse would lose both DTN paths to Madison and Milwaukee & the below circuits would be affected. A tertiary path exists which will not be affected.

uwmad-0031 UWSys-UWLaCrosse-Madison10GE
uwmad-0034 UWSys-UWLaCrosse-UWMilwaukee-10GE

9 December 2017 | 3:27 pm

On Tuesday 12/19 from 0001 to 0500 hours CST WIN will perform fiber maintenance on the path between UW Oshkosh and UW Green Bay.

Although this work is not expected to be service affecting, in the event of an outage the following circuits would be affected:

uwmad-0033 UWSysNet-Pvtl-Milw-10ge
uwmad-0035-p UWSys-UWEauClaire-Madison-10ge-P
uwmad-0036-p UWSys-UWStout-Madison-10ge-P
uwmad-0037-p UWSys-UWSuper-Barron-Mad-10ge-P
uwmad-0053 UWSysNet-GB-Mad-10ge
uwmad-0054 UWSysNet-Osh-Milw-10ge

8 December 2017 | 1:25 pm

THIS MAINTENANCE WAS ORIGINALLY SCHEDULED FOR FRIDAY, DECEMBER 15th. IT HAS BEEN RESCHEDULED AS INDICATED BELOW. PLEASE IGNORE THE PREVIOUS NOTIFICATION.

**********************************

On Tuesday, December 19th, from 0001 to 0600 hours CST fiber provider ICN will be performing fiber maintenance near Ames, IA. The following UWSysNet circuits will be affected:

uwmad-0024 UWSys-UWMadison-Chicago2-100ge
uwmad-0041 UWSys-UWParkside-UWMadison-10ge
uwmad-0055-p UWSys-UWMadison-Minneapolis3-Level3-10ge-p
uwmad-0062 UWSys-UWRiverFalls-UWMilwaukee-10ge
uwmad-0063 UWSys-UWStout-UWMilwaukee-10ge
uwmad-0064-p UWSys-MICE-UWMilwaukee-10ge-p

Upcoming Meetings
December 14 @ 12:00 pm - 4:30 pm

UW Service Center

December 15 @ 8:30 am - 12:00 pm

780 Regent St. Rm 126A & B