About Systemwide Information Technology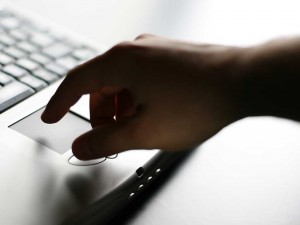 All UW Institutions work alongside UW System Administration to facilitate the advancement of the support and implementation of information technology, and library services in learning and administration. The Systemwide Information Technology site documents and promotes the actions, direction and policies of the University of Wisconsin, and it's member institutions.
Also see:
26 March 2019 | 11:19 am

OIM will be unavailable while maintenance is performed.
20 March 2019 | 9:33 am

On 4/2/2019 between 00:01 and 05:00 WIN will be performing non-service affecting fiber splicing in Neenah, WI. The carrier does not expect any impacts due to this maintenance, but we may observe a microhit if they bump our strands in the splice case. The following circuits will be affected:

uwmad-0033 : Platteville-Milwaukee
uwmad-0035 : Eau Claire Madison (protect)
uwmad-0036 : Stout-Madison (protect)
uwmad-0037 : Superior-Madison (protect)
uwmad-0053 : Green Bay-Madison
uwmad-0054 : Oshkosh-Milwaukee
Oshkosh-Fox Valley CWDM

26 December 2018 | 9:02 am

The following services will be unavailable or unable to process updates as maintenance is performed:
UWPDR Service
DARS - Degree Audit Reporting System
ESB - Enterprise Service Bus
Manifest
Photo Service
Wiscard
Lifelong Learners
Oracle Identity Manager (OIM)

20 December 2018 | 12:11 pm

The following services may be unavailable or will be working with stale data as database maintenance is performed:
UWPDR Service
DARS - Degree Audit Reporting System
ESB - Enterprise Service Bus
Manifest
Photo Service
Wiscard
TEAR - Terminated Employee Access Removal
Lifelong Learners
CCAS - Campus Card Access System
Oracle Identity Manager (OIM)

4 December 2018 | 9:01 am

Maintenance on Identity and Access Management databases means outages for the following services:

DARS
ESB - Enterprise Service Bus
Lifelong Learners
Local & Emergency Contact
Manifest
Oracle Identity Manager (OIM)
Photo Service
Preferred Name
SFS-WISDM
Star
TEAR
UW Digital ID (OTP & Certificates)
UWPDR Service
Wiscard

The following services will operate, but with stale data:
HRS
NetID IdP
IAA Attribute Authority