Welcome to UWBI
University of Wisconsin Business Intelligence (UWBI)
The University of Wisconsin System Administration and individual UW Institutions utilize Business Intelligence (BI) to help make strategic decisions across various levels. UWBI allows the leveraging of software and services to transform data into actionable intelligence to better assist with decision making.
UWBI is a source of reliable information derived from administrative and institution-specific systems such as human resources, student data, and financials. BI is more than just queries and reporting — UWBI integrates sophisticated techniques and tools to interact with the information.
Announcement
The University of Wisconsin Business Intelligence team would like to let you know that we are here for you during our current COVID-19 situation. We can be reached via email and have access to meet "face to face" online to assist with your needs.
Please feel free to reach out with your questions/feedback to your UWBI Institution Support Contact or UWBI@uwss.wisconsin.edu.
We wish everyone good health,
Your UWBI Team
August 11 @ 5:00 am - 7:00 am

August 13 @ 5:00 am - 7:00 am

August 20 @ 5:00 am - 7:00 am
BI News
June 17, 2020

Due to COVID-19 and feedback from our campus teams, the UWBI 2020 Summer Summit and Developers Forum for the first time is going to be held virtually and in multiple […]
Institution Highlight
The University of Wisconsin-Eau Claire (UWEC) is proud to share that they have multiple Business Intelligence (BI) subject areas that reflect data from UWEC Admissions, Student Financials, Financial Aid, Records […]
Mission Statement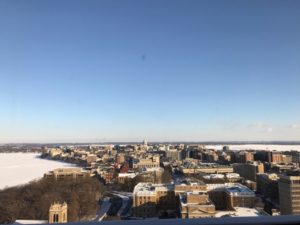 UWBI's mission is to take advantage of the diverse processes, governance structures, cultural norms, architectures, and technologies data, and report with ease to transform our raw data into meaningful and useful information for leading our campuses individually and together as a system.