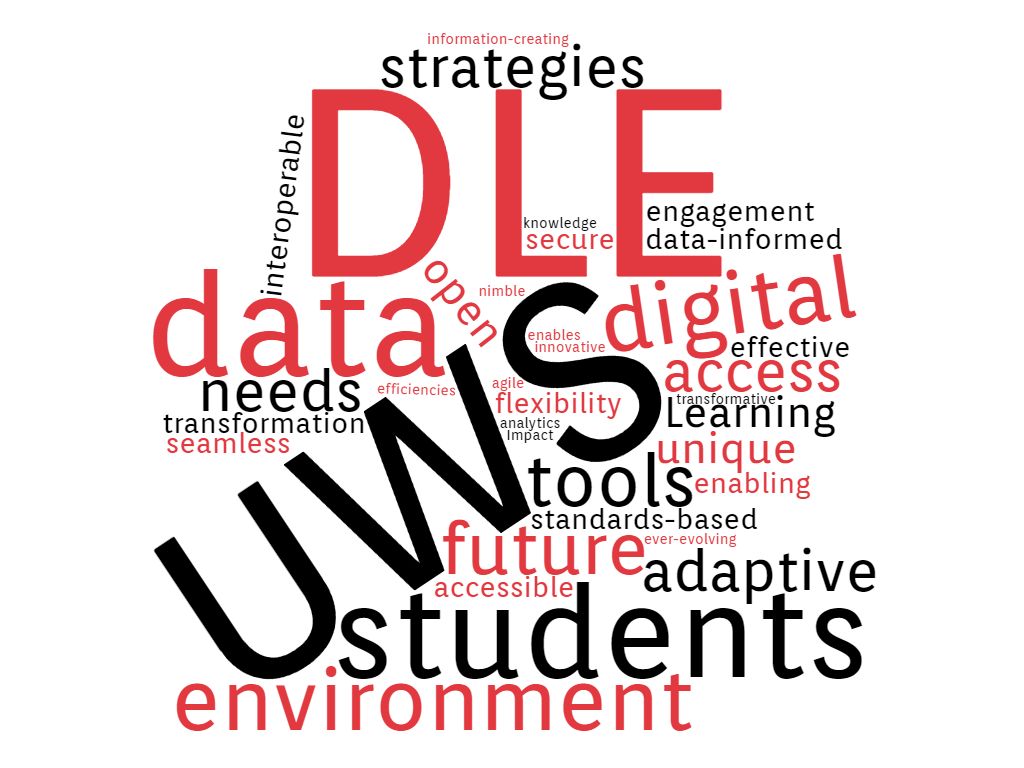 The University of Wisconsin System Digital Learning Environment (DLE) is a unique online ecosystem used by our students, instructors, and administrators* to support teaching and learning.  The DLE includes five, enterprise technology tools used to support academics:  Instructure's Canvas learning management system with the Atomic Search tool, Kaltura media management system, UDOIT course accessibility checker, and Zoom web conferencing.  The DLE enables teaching and learning in all course formats (e.g., fully face-to-face, blended/hybrid/hyflex, and fully online) and includes more than 100 other integrated learning technology tools (see: https://www.wisconsin.edu/dle/external-application-integration-requests/) that meets the diverse needs of our students and instructors.
There are many factors that make the UW System DLE unique. Please explore this website to learn more about how UW System implemented the DLE and its governance, as well as to access our training and support resources.
*with the exception of UW-Madison
Join the DLE Community!
If you are a member of a UW System (UWS) institution and you would like to stay informed about learning technology activities and professional development opportunities, join the online DLE Community today! Request to join our community hosted in Microsoft Teams by completing and submitting the form below. Please be certain to use your UWS email address or your request will not be processed.