The *most* important thing we can do in the coming weeks as more and more courses shift to remote learning has nothing to do with content. Community, belonging, and your presence will matter as much, if not more, than the material you are teaching. Caring will be crucial.

Joshua R. Eyler, Ph.D.
Keynote
---
Joshua R. Eyler, Ph.D.
How Our Students Learn
There is a lot of discussion in higher education these days ab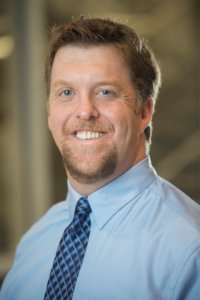 out the science of learning but not a lot of consensus on what kind of science we are talking about or how it can benefit our students. In this talk, I will explore intersections between anthropology, psychology, cognitive neuroscience, and educational research that can yield important insights into student learning. Along the way, we will discuss how this approach to thinking about our teaching can inoculate us from educational fads, can play a role in university student success initiatives, and can provide a framework for us to design and test new pedagogies.
Dr. Joshua Eyler is Director of Faculty Development and Director of the Thinkforward Quality Enhancement Plan at the University of Mississippi. He previously worked on teaching and learning initiatives at Columbus State University, George Mason University, and Rice University. His research interests include the biological basis of learning, evidence-based pedagogy, and disability studies, and he is the author of How Humans Learn: The Science and Stories behind Effective College Teaching (West Virginia UP, 2018).
---
First Nations Cultural Landscape Tour with Omar Poler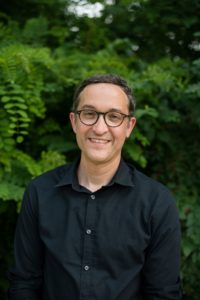 Humans have lived along the shores of Waaksikhomik (Where The Man Lies, known today as Lake Mendota) in Teejop (Four Lakes,known today as Madison) for at least 12,000 years. Since 1848, or the last 1.5% of the human story of Teejop, the demography of Teejop changed from a 99% Ho-Chunk world to a 99% non-Native American population. Similarly, during the last 1.5% of the human story of Teejop, the ecology of Teejop rapidly and radically changed from oak savanna and wetlands into a largely non-indigenous urban forest built upon landfill of the former wetlands of Teejop. UW-Madison is likely the most archaeologically-rich university campus in the United States with 12,000 years of human settlement. The Waaksikhomik shoreline features 11 archaeological mound sites and at least 28 human habitation sites with Archaeological Site Inventory numbers.
The University of Wisconsin-Madison is proud to claim "more distinct archaeological sites here than on any other university campus in the country—maybe even in the world!"  As such, UW-Madison is re-conceptualizing how the entire campus landscape can serve as a classroom and can address learning goals for students. Inhabited for 12,000 years, we will discuss the environmental and social transformations of our place and of our landscape captured through the voices of the UW student body.  We will see reflections of our campus community's relationship and understanding of the First Nations of the western Great Lakes by visiting buildings and campus markers that illuminate our journey from Dejope (Four Lakes) to Madison.
Omar Poler (Sokaogon Ojibwe) serves as American Indian Curriculum Services Consultant in the Teacher Education Center at the School of Education. He supports the integration of Wisconsin First Nations histories, cultures, and tribal sovereignty in academic instruction required by Wisconsin Act 31. He leads UW-Madison First Nations Cultural Landscape Tours and is involved with campus and community signage projects, including Our Shared Future, a campus-wide effort to increase learning opportunities on UW-Madison's shared past—and future—with the Ho-Chunk Nation.
---
Twitter-Enhanced Fishbowl Discussion with Joshua Eyler
Engage in a dynamic and unscripted dialogue – in a fishbowl.
The rules are simple.
The fishbowl consists of a few chairs situated in the center of a larger circle. Only people sitting in the fishbowl speak; those sitting on the outside observe and actively listen. Participants in the outer circle may join the fishbowl by sitting in the empty chair after which someone in the fishbowl voluntarily leaves the fishbowl. There is always one empty chair in the fishbowl.
Participate in a Twitter-enhanced fishbowl with a hand-held device or laptop.
---
First Nations Lunch
Cracked wild rice salad, with nuts, dried fruit, and vinaigrette made with local maple syrup
Smoked trout dip with veggies
Chokecherry shredded pheasant
Cranberry barbecued bison meat balls
Three Sisters stew with hominy, beans, and squash
Fry cakes
Blackberry compote with corn bread, basil, and honey
Menu subject to change
Professional Development Books
Recently published books by Keynote Joshua Eyler and Workshop Facilitator Cyndi Kernahan are available through West Virginia University Press.
Each spring, faculty, instructors, and lecturers from UW System's 13 universities gather to share experiences, knowledge, and innovative teaching and learning practices. This year's conference will be held at the Memorial Union overlooking Lake Mendota in Madison to consider The Joys of Teaching and Learning: Creating Transformative Experiences. The Spring Conference is also the culminating event for the Wisconsin Teaching Fellows & Scholars Program with participants making public their year-long Scholarship of Teaching & Learning projects at the poster reception. We envision a conference where participants are reinvigorated with the joys of teaching and learning in Wisconsin.
---
Questions?
Contact us regarding your proposal or to brainstorm ideas:
Center for Teaching & Learning Directors
Fay Akindes, Director of Systemwide Professional and Instructional Development, UW System, fakindes@uwsa.edu, (608) 263-2684.
For technical support, contact:
Catherine King, Program Associate, Academic Programs & Faculty Advancement, UW System, cking@uwsa.edu, (608) 262-8522.