The *most* important thing we can do in the coming weeks as more and more courses shift to remote learning has nothing to do with content. Community, belonging, and your presence will matter as much, if not more, than the material you are teaching. Caring will be crucial.

Joshua R. Eyler, Ph.D.
Keynote
---
Joshua R. Eyler, Ph.D.
How Our Students Learn
There is a lot of discussion in higher education these days ab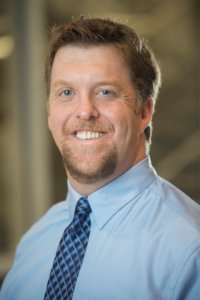 out the science of learning but not a lot of consensus on what kind of science we are talking about or how it can benefit our students. In this talk, I will explore intersections between anthropology, psychology, cognitive neuroscience, and educational research that can yield important insights into student learning. Along the way, we will discuss how this approach to thinking about our teaching can inoculate us from educational fads, can play a role in university student success initiatives, and can provide a framework for us to design and test new pedagogies.
Dr. Joshua Eyler is Director of Faculty Development and Director of the Thinkforward Quality Enhancement Plan at the University of Mississippi. He previously worked on teaching and learning initiatives at Columbus State University, George Mason University, and Rice University. His research interests include the biological basis of learning, evidence-based pedagogy, and disability studies, and he is the author of How Humans Learn: The Science and Stories behind Effective College Teaching (West Virginia UP, 2018).
April 2021
Virtual Dates TBD
Recently published books by Keynote Joshua Eyler and Workshop Facilitator Cyndi Kernahan are available through West Virginia University Press.
Each spring, faculty, instructors, and lecturers from UW System's 13 universities gather to share experiences, knowledge, and innovative teaching and learning practices. This year's conference will be held at the Memorial Union overlooking Lake Mendota in Madison to consider The Joys of Teaching and Learning: Creating Transformative Experiences. The Spring Conference is also the culminating event for the Wisconsin Teaching Fellows & Scholars Program with participants making public their year-long Scholarship of Teaching & Learning projects at the poster reception. We envision a conference where participants are reinvigorated with the joys of teaching and learning in Wisconsin.
Questions?
Contact us regarding your proposal or to brainstorm ideas:
Center for Teaching & Learning Directors
Fay Akindes, Director of Systemwide Professional and Instructional Development, UW System, fakindes@uwsa.edu, (608) 263-2684.
For technical support, contact:
Catherine King, Program Associate, Academic Programs & Faculty Advancement, UW System, cking@uwsa.edu, (608) 262-8522.