Covid-19 socially-distanced final project | Prof. Michael Estanich's DNCE 304 | Spring 2020 | UW-Stevens Point
The Covid-19 pandemic intensified the lives of educators in unforeseen ways. Remote teaching posed inequitable challenges, such as limited Internet access from wooded and rural areas. Parenting and caregiving added dimensions of family responsibility that complicated work  schedules and well-being. Many faculty and instructors had little to no experience teaching online, and this required accelerated learning, much of it provided by Centers for Teaching and Learning. Many of the challenges faced by educators are also experienced by our students, sometimes in dramatically acute ways. Students are coping with joblessness, food insecurity, shelter insecurity, and, consequently, an assault on their well-being. This year many educators have learned to teach with empathy, compassion, and flexibility.
Staying connected, calm, and engaged are challenges we continue to face as educators.
OPID has adjusted to Covid-19 and the multi-faceted pandemic by optimizing online technologies to keep faculty and instructors connected and in community.
The Joys of Teaching & Learning /refresh/ is OPID's Spring Conference. Educators from throughout the UW System will share innovative and digital pedagogies, many of which emerged during the past year of crises. Nationally-known plenary speakers will address How Our Students Learn (Joshua Eyler), Inclusive Pedagogy (Kelly Hogan & Viji Sathy), and MeSearch Writing as Resistance (Karsonya Kaye Whitehead)
Faculty College 2021 will be online for the first time in more than 40 years and will address timely concerns: Equity-Minded Wellness & Pedagogy.
Both programs are free and open to all UW educators; registration is required.
The Wisconsin Teaching Fellows & Scholars Program will also be online for most of the year. This year's cohort of 25 participants engaged in an online Community of Practice last summer and will begin its Scholarship of Teaching and Learning project this summer.
OPID – the Office of Professional & Instructional Development – advocates for faculty and instructors in all things teaching and learning.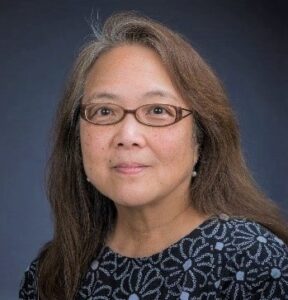 Fay Yokomizo Akindes
Director, Systemwide Professional & Instructional Development
608-263-2684
fakindes@uwsa.edu