The UW System Collaborative Language Program And the WI Department of Public Instruction Present
Wisconsin Post-Secondary Language Educator Summit
Pyle Center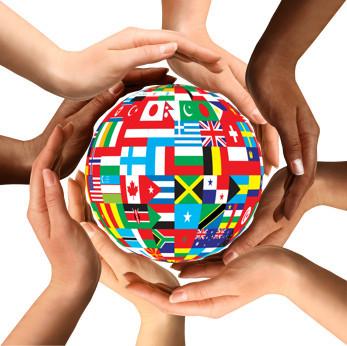 702 Langdon St.
Madison, WI 53706
Thursday, May 28, 2020
This summit brings post-secondary educators together to focus on leadership for language learning in Wisconsin. Join colleagues from across the state to explore strategies to engage learners, enhance outcomes, and extend opportunities for language learners. Let's share ideas and best practices for designing future-ready programs. Develop an action plan to increase enrollments and retention in language programs across the state. Generate ideas to maximize learning, address challenges and sustain collaborative leadership for success. Resources to support this work will be introduced throughout the day.
Registration Information Coming Soon
Summit Fees:
CLP instructors: May attend free of charge. Please register for Day 1 Retreat on Canvas in conjunction with this event.
All other UW Attendees: $60 for 1 day or $100 for two days includes Canvas retreat and summit materials, continental breakfast and lunch. (Following submission of the registration form, you will receive an invoice by email. Your space is only guaranteed after payment has been submitted.)
Non-UW/Summit-Only Registrants: $60 for 1 day includes summit materials, continental breakfast and lunch. Registration link coming soon…
Workshop Agenda: Details Forthcoming
Thursday, May 28, 2019
9:30-10:00
Continental Breakfast & Registration
10:00-12:00

rm. 325-326
Pyle Center

Future-ready vision for language learning
12:00-12:45
Lunch Discussion
12:45-3:30

rm. 325-326
Pyle Center

Strategic planning and next steps
Registration Coming Soon!!
Parking
Parking for Wed. UW-only Canvas Workshop is available on a first come first serve basis. Lots 17, 20, and 80 are the closest.
Cost: $12/day
(CLP instructors, save parking receipt for TER reimbursement.)
Lot 20 is located off of University Ave. between Charter St. and Henry Mall. This lot does typically fill up so it is recommended to arrive early. Lot 17 is located off of Engineering Dr. tucked in between the engineering buildings. This has the most spaces available. Lot 80 is the underground garage for Union South off of Dayton St. UW Parking map.
Parking for Thurs. The Madison Public Lake Street Ramp and UW Lot 6 Helen C, Lot 7 Grainger Hall, Lot 61 Fluno Center, and Lot 46 Lake and Johnson are the best options.
Hotel:
UW Employees
If you are a UW employee paying with a travel card, you may get the state rate of $127 by reserving through Concur Travel.
Nearby options with the UW Rate include:
Doubletree
Graduate Madison
Concourse
Reservations MUST be made through Concur Fox Travel for the UW rate.
Upcoming Lectures & Events
Please send details to CLP for events happening near you
The following host events regularly