Languages and Careers - Stories from Professionals in the Field
Career Advice from the Workplace for Current and Incoming University Students
This webpage presents success stories of college graduates who studied languages, explaining how their world language knowledge has impacted their careers and lives.
Languages & Careers Profiles
Business
(Spanish)
Hometown: Rhinelander, WI
Degree: B.S. Elementary Education & M.S. Educational Leadership
"I have had a wide variety of positions since graduating college, from teaching kindergarten to being a project manager to my current role as a corporate recruiter. I have communicated with students, parents, administrators, clients, supervisors, executives, and more. I have been able to find multiple ways to get across my message to those different audiences because of my foundation in learning another language, traveling to countries where English is not commonly spoken, and living abroad for almost two years. I've had to try several messages, sometimes using a very limited vocabulary, before the meaning was correctly received. This skill has certainly helped me in all of my roles to think about the key pieces of information I'm trying to convey and try a variety of ways to communicate, to clarify, and to understand my audience. It has also helped me build my resilience and flexibility and being able to adapt to new environments."
What motivated you to study a world language?
"One of my favorite teachers in high school was my Spanish teacher, so I really just wanted to keep having classes with her. I was also part of Spanish Club in my high school and got to go to Mexico my senior year. I was also able to test into 4th semester Spanish as a freshman in college, so the tuition-free credits were a nice bonus as well!"
How has learning a language changed your views of the world around you, near and far?
"Learning a language, being introduced to new cultures, meeting people with a variety of backgrounds has certainly in influenced my world views. Unfortunately, the media in America often makes other countries look dangerous and scary. But after visits to places like Honduras, Croatia, and the Dominican Republic in person, you realize that these aren't just beautiful places to visit, but they are filled with amazing people with wonderful families, who contribute valuable skills in the areas of social justice, education, healthcare and beyond. I take everything I see in the news with a grain of salt because I've gotten the chance to experience languages and cultures that are not native to me, and know there are more sides to the story than the single one being told."
"I highly recommend studying abroad for a semester or a year! A seven or ten day trip to another country is fun, but it doesn't give you the chance to immerse yourself in something totally different–the language, the practices, the celebrations, the chance to build relationships that will last a lifetime."
(Spanish & French)
Hometown: Glenview, IL
"My junior high and high school required two years of language each. I chose French because I was a fan of French art and culture. Growing up in the Chicago suburbs, Spanish speakers were all around me and I wanted to know something more, something different.

I had dreamed of traveling solo and attending school somewhere in Europe and I believe this stemmed from my grandparents influence and their amazing ability to seek out native folks and learn from them on their journeys.
While I'm not fluent in another language I have studied in the UK, traveled extensively and worked for an Austrian-owned and Taiwanese-owned company. Additionally, my current employer Trek Bicycles is incredibly global and a day doesn't go by that I don't speak with someone from outside the US. Differing cultures and first languages between our coworkers, customers and suppliers makes life exciting and more well rounded. It makes me more adaptable, clear and forgiving. My continued focus on fostering relationships with our global colleagues has allowed me to thrive in international business and I have no doubt it will give me more leverage in the future. The way we operate and internalize information can differ significantly and learning those nuances can make the difference in being successful or not with international relations."
"While learning a language fluently is amazing, dabbling in one or more is OK too. It really is all about the human connection. I've negotiated an apartment to rent from an Italian woman before and neither of us spoke the other's language other than a few key words. Find common ground. Stay humble. No one forgets the way someone makes them feel. This is a universal truth! Finally, empathy for one another is the #1 piece of advice I can share. For a moment, consider what it would be like to be in another person's shoes and it will allow you to connect with and understand virtually anyone."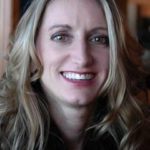 (FRENCH fluently & 8 others conversationally)
Hometown: Van Wert, Ohio
"My first full-time job (while in college) was as a Marketing & PR Specialist for an engineering and architecture firm. They had some new clients in France and allowed me to travel there to meet with these clients. While there, I formed a relationship with a global construction company based in Paris and was hired by them as their New Business Development and Marketing Manager. I then worked out of their US HQ for a year before going back to school for my MBA. Most of my duties required translation and travel. I was then hired by Newell Rubbermaid out of Madison and did Product Management for them. I took some Spanish classes in order to work with our office in Puerto Rico. I then began working for Johnson Health Tech (my current employer) as a Marketing Manager, whose global HQ is in Taiwan. An opportunity soon opened up for the International Marketing Manager position. This job affords me the opportunity to work with our 25 offices outside of the U.S. on a regular basis. I work with them on branding and marketing strategy and often travel to Europe, Asia, Australia and Brazil. I speak French fluently and have been able to pick up about 8 other languages conversationally. This helps me quickly earn the respect of the people with whom I'm working. I truly feel that studying a foreign language has also given me a better mastery of the English language, aiding me in my copywriting and proofing skills.
The world feels much smaller to me, and I mean that in a good way. Building relationships with people in other cultures has made me realize that we are all actually very similar. My counterparts in Germany still need to figure out daycare for their children like I do; my coworkers in China worry about not getting their workout in...just like me. And yet, there are some amazing differences. When I present a new marketing campaign to the German marketing team, I come armed with facts, as they need convincing. Once convinced, they will work on your project more diligently than any other team. When I propose changes to the Brazil team's structure, I make sure I spend time with them and take them to dinner and talk about their families. They are very relationship-based. I guess that you could say that learning a new language has ultimately led me to a new awareness of the world around me.
While most countries conduct business in English these days, it shows respect when you make an effort to know their language and their culture, which can only benefit you in your career. Knowing another language makes you more unique than much of our population and opens opportunities to you that may otherwise never present themselves."
(French, German, & Spanish)
Hometown: Shorewood, WI
Degrees: B.A. in Linguistics
"I currently work as a recruiter coordinator at Manpower Group Solutions. I was hired for the job because I am fluent in French and English, a skill which is difficult to find in this area. I love getting to speak with job candidates over the phone in French, particularly since I encounter many different accents (providing an ongoing challenge for myself!) At the health club I used to work at, my job description did not call for french, but we had multiple French families join the club. One day, I was called into the childcare to help with a young French girl who didn't know any English since her family had just relocated. Not only did I later get company-wide recognition for creating a positive customer service experience, but I made life-long friends with the family.
"One of my favorite uses of my multiple languages is to follow the news – whether I am listening to the radio, reading online or watching a live stream, it provides me with different perspectives on global or national events. I'm also able to keep up to date with events in other countries that the American news outlets don't focus on.
Another great use is for travel! Knowing at least a bit of the language of the country you are visiting opens so many doors and creates a more welcoming and positive experience. You get to know the locals better while also helping to break stereotypes about Americans. Language can provide many interesting insights into other cultures. During a recent trip to Mexico, I ended up in a lengthy political discussion with a local shop owner and a French friend of mine, only because we were both able to converse in Spanish. Right now I'm preparing for my first trip to South Korea, which is teaching me about the system of formality while learning useful phrases."
(Spanish)
Hometown: Watertown, WI
Degree: Spanish
What motivated you to study a language?
"To me, learning a second language allowed me to not only speak to another group of people, but understand them better. I had ambitions of becoming a healthcare interpreter and being able to assist others with a critical service."
How has knowing another language impacted your life and career?
"My first job out of college was with WPS as a Foreign Customer Service representative. I worked in a call center that was responsible for managing the medical care of US military members and any covered family members that were receiving healthcare outside of the country. Being able to speak Spanish, I was able to help service members, their spouses or even medical providers, often from foreign countries, navigate the confusing and often frustrating US Government healthcare system. Aside from the obvious side of helping individuals receive healthcare, by being able to speak in their native language I was able to help these individuals feel confident and comfortable that they understood the information being provided. I have since moved on, and no longer work with this company for many reasons, but I still miss the individuals I worked with regularly."
How has learning a language changed your views of the world around you, near and far?
"In my opinion, learning a second language is like traveling; it exposes an individual to a way of life different than their own. Being able to understand where someone else comes from, from a social, political, economic or physical standpoint allows for greater empathy and understanding in my opinion. Learning a second language is like a gateway to compassion; and in my opinion, this world could use all the compassion right now."
"Study a second language!
If not for the ability to speak it, or even use it frequently in a career setting, for the ability to understand more people. Learning a second language expands the way you think and process everything.
Second; if you do plan to major in a foreign language, be sure to have a plan for what you want to do with it. I was not provided very much guidance and while I do not regret my Language degree, I do wish I had double majored and paired it with something a bit more practical such as Business Administration."
(Spanish & Portuguese)
Hometown: St. Louis, MO
Degrees: Business Administration
"I have been using foreign languages in my professional life since 1991 and I feel so fortunate that I studied enough in school to have a solid base, though I was not thinking about that at the time. It was a major factor in being able to live and work abroad.
I have a much more rounded view of the world as well as my own country and city. Learning a foreign language opens your ears and eyes to so many different points of view."
My career advice for current and incoming university students: "Learn to listen and make the most of every situation, even when you think it is a bad one."
(French, Spanish, Italian, & Mandarin)
Hometown: Racine, WI
Degrees: M.B.A.
What motivated you to study a world language?
"I was motivated to travel overseas to participate in a Maya Expedition and earn credits. Also as an MBA student to earn credits and experience Asian culture."
How has knowing another language impacted your life and career?
"Going outside the US certainly has influenced my life and career. It broadened my critical thinking skills, cross cultural skills immensely. What does this mean in a real sense? I am much more likely to think and consider before I respond to another person about what their life experiences may be and why their conversational content may be influenced by the language they speak, which has a great deal to do with the way they may think that is different from me. It was eye opening for me to realize this."
"Before or as soon as you graduate, take a position as an intern. I was not advised to do that (still don't know why not). It is essential to getting experience in the field you want to secure employment in…immediately upon graduation. Don't wait. Start searching a year before you graduate, because you can get recommendation letters from your professors that help in securing the internship opportunity."
(Spanish & Japanese)
Hometown: Greendale, WI
"I would not have gone to Japan for two years after college to teach English on the JET Programme without having studied Spanish. I studied abroad in Argentina during my time at UW-La Crosse and two of my closest friends in Argentina were Japanese students studying Spanish. We communicated 100% in Spanish, it being our common language.  Seeing how their experience in Argentina differed greatly from my experience, led me to want to really step out of my comfort zone and explore the world. Argentina was still a Western culture that had many more similarities to US culture. 
Studying abroad for 6 months in Argentina helped prepare me to live abroad for 2 years in Japan. While the experience of studying in a country is very different from working in a country, many of the skills I learned about being flexible, being OK with the unknown, being able to rely on myself and being able to make connections to get by all served me well in Japan.
While I now work as the HR Manager for a Milwaukee-based company whose workforce is all in the US, our company is growing and is in multiple states. Each area has its own culture. Knowing that not every situation is the same has helped me be more open and flexible when working with and trying to better understand associates and their situations. I have used my Spanish skills on rare occasions when interacting with some of our Spanish-only speaking associates. I also believe that studying abroad kept my mind open to hiring an international student as an intern for the HR department. I believe having my background enabled me to provide a very rewarding experience for another international student who faced many of the same situations I went through abroad. I enjoyed helping the intern not only learn about our company in Milwaukee, but also learn about why we Americans sometimes do what we do.
Lastly, I feel like my experience aboard has made me a strong advocate of diversity in the work place. In my HR role, I'm able to continually reinforce and promote the hiring of qualified and diverse candidates. Since taking over the HR role, I can say that the diversity in our company has grown. While there is still much work to do on that front, it's getting better."
"If you get a chance to study abroad, wherever in the world it may be and for whatever length of time you can make work, do it. I would say this is regardless of your degree, business, engineering, science, language, theatre, etc. Try to make the finances work as best as you can. It helps if you can match your course work at the abroad school with courses at your home institution."
(Spanish)
Hometown: Savage, MN
"It is just a great experience being able communicate in another language and connect with others. Studying Spanish was what made studying abroad and traveling so much more memorable from the conversations I was able to have. In everyday life, learning another language has helped me in being a better communicator.
In learning another language, it led me to further appreciate experiences other than my own. There is so much that we can learn from one another and I believe learning another language is key in establishing that mindset."
"Make the most out of your time while you're in college. You get what you put in."
Information Technology
Aaron Madlon-Kay
(Japanese & Chinese)
Hometown: Minneapolis, MN
"I came to Japan after university and never left; most of my adult life and my entire professional career have been here. I think it has helped me gain a more objective view on culture and values. The absurdity of American Exceptionalism and so much of US politics is quite stark when looking back from outside. 
There seems to be an assumption that jobs relating to natural language will be automated out of existence soon, but I think that's not quite the case: humans are messy and complicated, and computers are still terrible at dealing with messiness and complication."
"The ability to communicate across cultures will continue to be in high demand, so if you have global aspirations then a second language will serve you well."
Science & Healthcare
(Dutch & Spanish)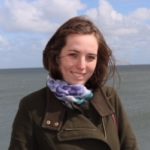 Hometown: Greenville, WI
Degrees: B.Sc. Molecular Biology
"I work as an analyst in a microbiology laboratory in the Netherlands. I use my Dutch skills every day as the environment I work in is completely Dutch. I write protocols for the laboratory where I use my writing skills. Coming into this environment, I had to learn 80% of the language based on my experiences at work and at home. By learning the language in a country where almost everyone can speak English, I have gained more respect than I ever imagined from almost everyone I meet. My Dutch isn't perfect, but I can successfully integrate myself into their culture with my communication skills."
"Learning a language has helped me break the common misconception that someone who struggles with speaking the language is stupid/less than the native speaker. I believe it has also opened my eyes to the fact that people far away are still just normal people who also worry about normal problems."

My advice for incoming or current university students:

"Don't underestimate the future power of your language skills!"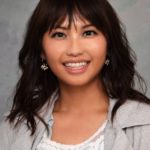 Hometown: Neenah, WI
Degrees: PharmD
"I wanted to impact underserved communities in Wisconsin. I landed my first job as a resident pharmacist in Minnesota and academia pharmacist in California as I was able to speak medical Spanish. With my these experiences, my Spanish speaking abilities exponentially increased. Learning a language has also exposed me to the beautiful culture that Spanish speakers have to offer. I also have seen many similarities in health care barriers with Spanish speaking populations and my own culture as a Hmong American."
"Learning a language will expand your horizons and make you a more marketable in health care careers."
Airlines
(French & Spanish)
Hometown: Beloit, WI
Degree: B.S. French/Spanish Education & M.S. Educational Development
"During my career I participated in the Fulbright Teacher exchange. My family lived in France for a year and experienced the beauty of another culture. My children went to French schools and this opened their minds to global thinking. I currently work at Delta Airlines as a Ticket and Gate agent. I often use my global awareness and of course my languages, to assist customers."
How has learning a language changed your views of the world around you, near and far?
"Awareness of cultural differences has opened my acceptance of others and eased my travel experiences. Being able to see that there are various ways to live in this world is key."
"Gain even a small amount of knowledge of a language and its culture. Use that as a foundation to visit that culture and build upon the foundation. Try to do a semester or year in another country as part of your study. Potential employers admire candidates that have experience abroad. Keep your mind open!"
Content Here
(German & Swedish)
Hometown: Menasha, WI
Degree: B.A. in German, M.Ed. in Secondary Education
What motivated you to study a world language?
"In high school German was my favorite subject and I really enjoyed my short-term exchange program in high school."
How has knowing another language impacted your life and career?
"My first career after college was a flight attendant for United Airlines. While I never had enough seniority to work international flights, being bilingual was a job requirement at the time I was hired in 1997. I used communication skills and cultural understanding every single day on every flight for the eight years I worked there. I needed to be flexible, since travel is never guaranteed or easy, even when it's what you do for work! There were a few times that I used my language skills on domestic flights as well.
Mileana's second career is in education: "I've been teaching German for 11 years at Muscatine high school. I'm also the world language department chair for 4 years. In 2013 I participated in a Fulbright program about the German education system and started an exchange program with Theodor-Heuss Schule in Reutlingen. None of which would have been possible without my language degree from Madison."
How has learning a language changed your views of the world around you, near and far?
"I've learned to see connections in languages, people and cultures. I like to be able to gure out why a language will use a certain word or phrase and the history or story behind it. I think it's made me very tolerant and understanding of people from other cultures and more likely to speak up when someone is spouting misinformation. I tend to see similarities more than differences and it's easy to find the positives in people and instances. I've been able to clarify misunderstandings by using another language, even if it's not the other person's first language."

"Study abroad! Or do an internship abroad at some point as a young adult. I studied at an International program in Sweden after graduating from Madison. I wasn't ready to go during my four years of undergrad, but it was the best thing I've ever done in my life. The experiences I had were nothing like I could've had in the US. And my language abilities grew exponentially. Studying a language in school is a great start, but to really solidify the culture with the language you must experience it firsthand in the country."
Content Here
Education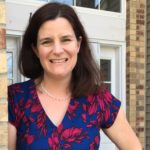 (German, Italian, & French)
Hometown: West Dundee, IL
Degree: B.A. German Linguistics
"I have been a high school German teacher for 15 years, so clearly I use German on a daily basis. Taking Italian and French helped me with the concept of learning a second language, much like my students' experience. All of the language classes at UW opened my eyes to culture, communication skills, research, and comradery in ways other courses did not."
Learning a language "has definitely made the world a smaller, yet more interesting, place. It motivated me to travel the world, far beyond the countries where I studied the languages. It allowed me to share this excitement with high school students since I take them to Europe every other summer."
"No matter what field you are in, learning a language is beneficial and could even change your future. I had no plans to continue with German and it is my life now! Luckily a school like UW has a vast number of language courses, so choose what is most interesting – that can lead to lifelong learning. Also companies really do look for employees with a global perspective. It is surprising how many internationally-based companies are in our area when you take a closer look."
English, French, Spanish
Hometown: Antioch, IL
Degrees: in Spanish Education and Bilingual/ESL Certification
What motivated you to study a word language?
"In high school, a friend of mine was taking Spanish. I grew to love it. It was a fun class and came easy to me."
How has knowing another language impacted your life and career?
"My English skills are in the top 1% on all college entrance exams. I am a native English speaker. I can now understand written Portuguese and Italian, as well as some Tagalog. Meeting people from other cultures and learning about their personal lives has broadened my understanding and appreciation. I am able to empathize with others, and I do not tolerate racist or bigoted comments from friends. I try to make others more aware of their misconceptions based on what I have learned over the years."
"Do not be afraid of learning a second language. It is an excellent career opener, even if you are not entirely fluent, but can communicate in a simple manner, you can have more job opportunities than those who cannot speak a second language. Be patient with others who are learning English. It takes years and years to master a second language, especially when starting out as a teen or adult."
(French)
Hometown: Wilton, WI
Arlys reports that she had two primary motivators for studying language, employability and travel. "My career was teaching French and English at the 7-12 grade level for 31 years. I also traveled with students to Europe which enhanced their experiences outside of the classroom. My personal travel experiences have been extremely enjoyable and educational in expanding my world view. I feel much more open to understanding other cultures."
"Don't be afraid to look outside your comfort zone."
Interpretation & Translation
Spanish & Italian
Hometown: Milwaukee, WI
Degrees: BA in Spanish; MA in Foreign Language and Literature
"I studied abroad for a semester and eventually moved back after graduation, so my knowledge of Spanish was helpful in landing jobs that required bilingual skills. I was an account executive at the largest rose export farm in Ecuador. Then, when I came back to the U.S., I obtained work as a Spanish medical interpreter with different language agencies and healthcare organizations. I am now associate professor of Spanish and director of the healthcare interpretation program at Alverno College, as well as Spanish interpreter and translation coordinator at Children's Hospital of Wisconsin. My knowledge of Spanish and the demand for language services motivated me to launch my own business doing freelance translation and interpreting."
"On so many levels, my viewpoint of the world has changed. First and foremost, living among others abroad taught me what it was like to feel like a minority, so I can empathize with other immigrants' experiences in the U.S. and some of the struggles they may face. That in-depth immersion experience has led me to develop strong ties with my local Latino community — I am accepted and well-regarded as a professional."
(English, Spanish, & Italian)
Hometown: Black River Falls, WI
Degrees: B.S. in Spanish and Statistics, and M.A. in Spanish/English Translations
"I worked as a Bilingual Resource Specialist for the Madison school district for 5 years and a project manager for Allegro Translations for a year. I am now working as a Spanish medical interpreter (CMI). My language skills have been key in all those positions. On a more personal level, I met my husband on an interpreting assignment. He is from Honduras, and our relationship would not have been possible if it were not for my language skills.
Learning and studying languages has allowed me to speak with and have a greater understanding of people from different cultures. It has also made me more aware of the difficult situations they sometimes face."
"Whether or not you plan to use your language skills in your future career, you'd be surprised just how applicable those skills can be in nearly all fields. Keep studying languages!"
(Spanish)
Hometown: St. Charles, IL
Degrees: B.A. in Spanish; B.A. in International Studies; M.A. in
Foreign Language and Literature with a concentration in Spanish to English translation
"Throughout my undergraduate and graduate studies I was able to find positions that utilized my language skills including legal assistant, translator and interpreter. Since finishing my graduate studies I started my own translation agency which has grown to now offering translation services in over 75 languages and supports our local community: www.salttranslation.com"
"Learning an additional language has gradually shaped my view of the world around me by exposing me to the needs of others and affording me the ability to fill those needs through my language skills. My career advice for incoming or current university students would be:
Continually seek experiences that utilize your language skills even if that position or experience is not ultimately your dream job. The experience you gain by using your developing skills and the networking contacts you make may prove invaluable to your future career goals. (For example, in order to practice my Spanish skills while studying, I worked at a Hispanic supermarket, at various not-for-profit agencies, as a receptionist, and as a legal assistant.)"
(French)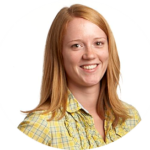 Hometown: Milwaukee, WI
Degrees: B.A. in French and English; M.A. in Language, Literature, and Translation
"During my last year at college, I wasn't sure what I wanted to do next. I knew I was interested in language and writing, but I didn't have a clear vision of what career I wanted to make out of my studies.
I took a deeper look into translation as a possible career, and discovered that there was a graduate program for translation at UWM that was recommended by the American Translators Association. I decided to enroll in the program to see if this career would be a good fit for me.
During my graduate program at UWM, I knew almost immediately that I had found the career path I wanted to pursue. Translation is a perfect combination of research, reading and writing in both English and French. It feels great to be able to do something I love and also know that I am helping people around the world communicate with one another.
After graduating from UWM I worked at a translation company for about five years. I then left the company to start my own freelance translation business, which I have been doing full-time for two years. I'm very happy working as a professional translator, and I couldn't have done it without everything I learned at UWM."
"Speaking French has opened doors to understanding and experiencing cultures all over the world. My first study abroad experience was in Dakar, Senegal. I was so happy to use my French skills in Senegal, and enjoyed learning about a culture that was so different from my own. My experience in Senegal sparked a real passion for travel. I studied abroad two more times, both in France, and was able to further use my language skills to fully immerse myself in French culture. Each time I travel is an opportunity to further my cultural education, and using French is an added bonus!"
(French)
Hometown: Elk Grove Village, IL
Catherine claims that her motivation to study languages stems from her "Interest in the sounds of other languages and interest in other cultures. 
I worked for ten years in international medical societies where knowing another language made it easier to communicate with my membership and more sensitive to the nuances of communication with someone from another culture. Knowing another language, as well as study abroad, has allowed me to examine my views from an outside perspective and made me more empathetic to other world views."
"Study abroad. It's a great way to push your boundaries and get to know yourself outside of your comfort zone."
"There are also many exciting careers that require language skills. In college I wasn't quite sure what I would do with French, but I'm so glad that I ended up finding a career that I truly love."
"So often people we may know might underestimate the power of knowing another language fluently, and they rarely grasp the vast advantages that multilingualism and multiculturalism can afford to us as an individual and as a society."
"Study language! If you already have some experience under your belt, keep going. And, if you haven't started yet, it's not too late. Language will open up many opportunities for you, one of them being study abroad."
"Choosing to study a language, even as a complement to another area of study, is such a wonderful way of expanding your personal horizons and your professional network."
"BE BRAVE – no matter your age, when you learn a language you will make plenty of mistakes (some of them embarrassing). In order to attain fluency you have to put yourself out there and converse with native speakers."
"KEEP LEARNING – Languages are living, breathing creatures that are constantly adapting. I've learned the hard way that language skills, like muscles, need constant training."
---


Check out more Career Profiles from University of Wisconsin-Madison alumni.
---
ACTFL's Lead with Languages Campaign
For additional stories and video testimonials of how languages have impacted professionals, take a look at "Inside the Boardroom with Leading Bilinguals." following the America the Bilingual podcast.
Wondering how you might use language in your career? Check out this section on sector profiles. Learn how your language skills are necessary on an emergency response team, as an engineer, in health care, or law enforcement. Or check out these professional profiles, a part of the Lead with Languages effort to bridge the connection between the workplace and language skills.
Who knew! Check out these multi-lingual celebrities…
Hollywood stars & famous Athletes speaking multiple languages (Portuguese, Spanish, French, Russian, Bulgarian, Polish, Albanian, Italian, German, Slovenian, Hebrew, Swedish, Romanian, Croatian, and Greek.
Roger Federer speaks about speaking multiple languages…