Shared Financial System (SFS) & UWSA ProblemSolvers
The SFS Team strives to bring users functional, streamlined, and efficient tools to complete their Financial Management responsibilities.  We support the SFS PeopleSoft system and the ShopUW+ Jaggaer system under the UWSA ProblemSolvers umbrella.
Today's Pro Tip – SFS Access and Security Role Requests
We get a lot of requests regarding SFS access issues. Usually this shows up as an invalid userid/password error.  Sometimes it is how to request access or how to check on a submitted request.  Here are some common issues and our recommended solutions to get you access faster.
Issue: I get a message that I entered an invalid user ID and/or password while trying to access SFS.
Solution: We must do some filtering here first:
First time users – are you an employee or a student? If you are not an employee and are a first time user, you will need to have your manager/professor request a zero-dollar appointment to access SFS.  If you get a message saying, "Additional identity proofing is required to access this service," you will need to complete your identity proofing step with your local help desk by following the link on the page.
Existing users – accessed before and log-in does not work now?  You may be locked out due to too many incorrect failed attempts.  This will require an email to uwsaproblemsolvers@uwsa.edu to reset.  Another common reason for a lockout might be if your appointment changed recently.  If your job changed or your appointment lapsed, your SFS access may be blocked.  This will require your manager to update your appointment before SFS access is unlocked.
Issue: How do I get SFS access?
Solution: SFS access is generally restricted to UW employees.  If you are not an employee, you may be able to get access with a zero-dollar appointment requested by your manager/professor.  All UW employees should have basic access.
Issue: I submitted a form for security roles but cannot find the link to check on it.
Solution: Log into SFS and go to Security Role Request tile.  Then select View Security Role Requests from the left side menu and enter employee id to search for any submitted forms and see their status
More Tips & FAQs – check out our archive of tips & frequently asked questions here.
Need Help?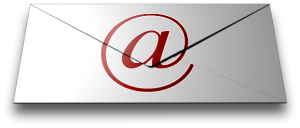 SFS help documents can be found under the Training and Documentation tab above.  
ShopUW+ help can be found under the Training and Documentation tab above and on the ShopUW+ Essentials website under Support > Customer Support.
Still need help?  Send any SFS or ShopUW+ support requests or comments to: uwsaproblemsolvers@uwsa.edu.