Welcome to the SFS Operations Website
Shared Financial System, or SFS, is the financial database for the University of Wisconsin System and is on PeopleSoft version 9.1. The goal of SFS, and of the people who support it, is to provide a single integrated financial system that enables each institution to execute their core business processes in a streamlined and flexible environment that meets users' needs.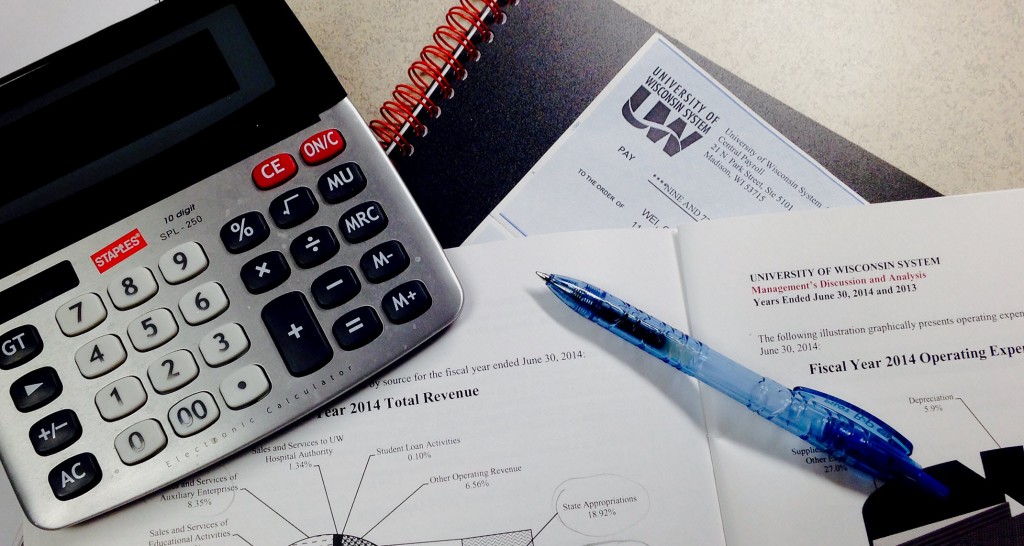 Calling all WISDM users!
We need your feedback...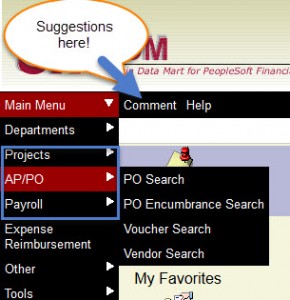 We are currently working on a redesign of WISDM, called WISER. WISER has a sleek, modern interface and new, improved functionality. But we need your input to make it even better. To provide feedback for what you'd like to see changed or suggestions for new items, simply click the "Comment" button at the top of the page in which you have a suggestion and send us your feedback on the form provided. Please include "WISER" in the subject line and provide as much detail as you can, to help us. We appreciate it!
AP/PO, Payroll and Project Pages Feedback
We are currently soliciting user feedback for the pages under the AP/PO, Project and Payroll menu headings. Please use the WISDM comments tab to send us your ideas for improvements. Thanks!
Activity Feed
We would also like to know what information you would like to see on an Activity Feed at the bottom of each page in WISDM. The activity feed would give you notifications of certain actions that occur on items you are interested in. Please let us know what sort of things you'd like to see here. To let us know, simply use the comment function in WISDM and add "Activity Feed" as your subject.

Known Issues
March 28, 2017

It has been reported that some browsers may be blocking the new screen to open when you click on "Click Here to Display Comments" link. It appears to be a Pop-Up Blocker that is causing the problem. Please contact your IT Help area to determine the best way to change the Pop-Up Blocker to allow […]

March 28, 2017

There is a known issue in which users of Internet Explorer browser find an unusual looking menu upon login to SFS."Universal Navigation Header" menu issues can be resolved by taking the following actions: Add 'wisconsin.edu' to Compatibility View settings for Internet Explorer (IE) In the browser window, click "Tools" [gear in upper right corner] then […]

January 12, 2015

If you receive an error doing online journal edits, please try running the edits in batch. Running in batch will help identify which line or lines have the error. For more information and instructions on how to proceed, see the attached document. If you have additional questions, please contact UWSA Problem Solvers.
Tips and Tricks
May 26, 2015

Mapped drives are used to access applications housed on internal servers such as nVision client, Application Designer, Crystal Reports and Data Mover. The following document provides step-by-step directions for: Identifying which shared drive locations are mapped to your computer Disconnecting a mapped drive Creating a new mapped drive connection In order to perform these actions, […]
Need Help? Contact Us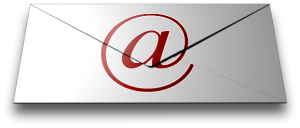 Please send any SFS support requests or comments to: uwsaproblemsolvers@uwsa.edu.
Our email address has changed! Please update your contact information for Problem Solvers to the new address above.