Welcome to Shared Financial System (SFS) Operations
The SFS Team strives to bring users a functional, streamlined, and efficient tool to complete their Financial Management responsibilities.
To that end, the UWSA ProblemSolvers develop and migrate functionality to the Production instance of SFS and ShopUW+ regularly, to improve the user experience and function of SFS.

ShopUW+, our new purchasing and payable platform is live. Get started on the ShopUW+ Essentials website. Access training, help resources, customer support, and the ShopUW+ platform.   
Assistance Using ShopUW+  
We are currently working to resolve accessibility barriers in ShopUW+. To learn about the accessibility and usability of ShopUW+, go to ShopUW+ – Accessibility and Usability Information KB. If you need accessibility assistance, want to report an accessibility barrier, or if you are having difficulty using ShopUW+ or any of the training materials send an email to uwsaproblemsolvers@uwsa.edu.  
Need Help?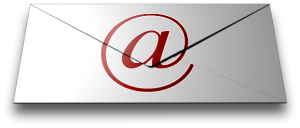 Send any SFS support requests or comments to: uwsaproblemsolvers@uwsa.edu.