Shared Financial System (SFS) & UWSA ProblemSolvers
The SFS Team strives to bring users functional, streamlined, and efficient tools to complete their Financial Management responsibilities.  We support the SFS PeopleSoft system and the ShopUW+ Jaggaer system under the UWSA ProblemSolvers umbrella.
Today's Pro Tip – How to Change Default Funding
Travelers can change their Default Funding in their Expense Module profile, which can significantly minimize expense entry time as this will be the new default funding in every Expense Report/Travel Authorization. Funding can still be changed on an individual report if required.
Below are the steps outlining this process.
Sign into SFS. Click on Travel and Expenses in the navigation on the right.
Click on UW Travel and Expenses then My Default Profile
Click View All in the upper right corner
Scroll down to the Default Travel Profile
Select the "Lock?" box and change to the funding you want to Lock Down.
Click Save
More Tips & FAQs – check out our archive of tips & frequently asked questions here.
Need Help?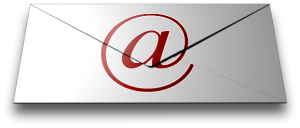 SFS help documents can be found under the Training and Documentation tab above.  
ShopUW+ help can be found under the Training and Documentation tab above and on the ShopUW+ Essentials website under Support > Customer Support.
Still need help?  Send any SFS or ShopUW+ support requests or comments to: uwsaproblemsolvers@uwsa.edu.