Presidents of the Board
Presidents of the University of Wisconsin System Board of Regents, from 1971 to today.
Contacting the Board
Comments can be submitted through the Office of the Board of Regents (board@uwsa.edu) or by contacting Regents individually.
Regents
---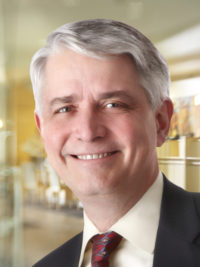 Term of Appointment:  May 2017 – May 2024
batwell@uwsa.edu
(920) 430-7317
Bob Atwell is the founding CEO of Nicolet National Bank. He has 34 years of experience as a Wisconsin banker. He is a graduate of Beloit College ('80) and the Yale School of Management ('83).
Atwell is Lead Director for the Ariens Company Board, and serves on the boards of Hospital Sisters Health System, Great Northern Corporation, Saris Cycling Group, and Promotion Management, Inc. (PMI). He is past chairman and one of the founders of Relevant Radio, a national Catholic radio network. He is a frequent speaker on leadership and community banking, as well as ethics, faith and economics.
Term of Appointment: November 2018 – May 2023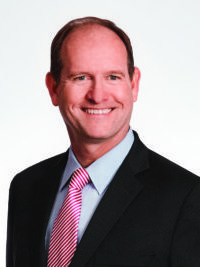 sbeightol@uwsa.edu
(414) 271-6560
Scott Beightol, a partner with the Michael Best law firm, has over 30 years' experience with businesses, owners, and boards of directors who look to Scott as their outside general counsel to ensure legal compliance of their operations and initiatives. Trained as a trial lawyer and advocate, Scott also manages litigation and contested matters for clients in federal and state courts and administrative agencies across the country, with particular focus on employment and trade secret/non-compete matters.
Scott's abilities and professionalism have been observed and recognized by clients, peers, and judges alike. The Business Journals recognized him as a most notable attorney among 100 in the nation who are making an impact on businesses and communities. Chambers USA has rated Scott a leader in Labor and Employment Law since 2008, as has The Best Lawyers in America. Scott has also been named one of the "100 Most Powerful Employment Lawyers" since 2011 by Human Resources Executive.
Scott is a member of the US Chamber of Commerce National Public Affairs Committee; a board member of The Water Council; a board member of the United Performing Arts Council; and a Vice Chair and board member of the Metropolitan Milwaukee Association of Commerce. In the past Scott was a director of the Milwaukee Public Museum and an elected Trustee of the Village of Whitefish Bay.
Scott is a graduate of the College of the Holy Cross (1985), and the University of Wisconsin Law School (1988) where he was the Senior Note and Comment Editor of the Wisconsin Law Review.
Term of Appointment: May 2020 – May 2027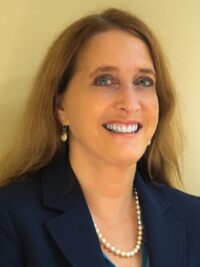 abogost@uwsa.edu
Amy Blumenfeld Bogost began practicing law in 1989 in the areas of criminal defense and civil rights.  More recently her practice has focused on representation of victims of sensitive crimes and  Federal Title IX.  She started a pro bono training for attorneys to aid and represent survivors of sexual assault and those going through the Title IX hearing process.   Bogost has provided training on implementation of Title IX at Tribal colleges and has helped organize and teach at the National Trial Tribal College, co-sponsored and located at University of Wisconsin Law School.  Bogost has been active in advancing the education of students with learning differences including serving as a Board member for "Imagine a Child's Capacity" and lending her legal services to advocate on behalf of students and families.  Bogost currently sits on the Milwaukee based HIR Wellness Center Board, a nonprofit organization that believes in a multi systemic and integrated approach to providing high-quality mental health and wellness care.  She holds a Juris Doctorate from Chicago Kent College of Law and a Bachelor of Arts in Political Science and History from the University of Wisconsin.  She is a member of Washington State, California and Wisconsin Bar Associations. Lifelong residents of Wisconsin, Bogost and her husband live in Madison and have three adult children.  The entire family have received degrees or are currently attending the University of Wisconsin.
Term of Appointment: March 2020 – May 2025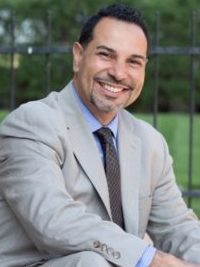 hcolon@uwsa.edu
Héctor Colón is the President and CEO of Lutheran Social Services of Wisconsin and Upper Michigan (LSS). Under his leadership, LSS has adapted new models and business strategies to increase relevancy and operational efficiency. Before the start of Colón's tenure in 2017, the organization had not met its budget for four consecutive years. Since that time, LSS has generated multi-million dollar surpluses with a gain of $2.4 million in 2019.  In 2019, Colón was named the Nonprofit Executive of the Year by BizTimes Media and the Hispanic Man of the year by UMOS.
As Executive Director of the Milwaukee County Department of Health and Human Services, Colón worked with a team to turn multi-million dollar deficits into multi-million dollar surpluses.  There he led several countywide initiatives, including efforts to reform the juvenile justice system, end chronic homelessness, transform mental health care, and end a 30-year waitlist for disabilities services.
As a member and champion of the U.S. national boxing team, Colón won seven national titles and competed in the 1992 Olympic trials. At the height of his boxing career, Colón stepped away from his Olympic dreams and the potential of millions to serve God. Today, he is an independent director on the board of USA Boxing with a focus on inspiring athletes to discover their own path towards personal and professional greatness.  His first book, "From Boxing Ring to Board Room," is set to release in June 2020.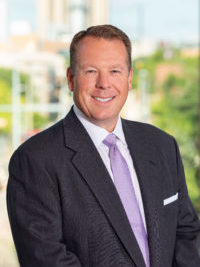 Term of Appointment:  June 2015 – May 2022
michael.grebe@aah.org
414-219-8991
Michael M. Grebe is the Chief Legal Officer for Aurora Health Care, the largest integrated health care system in Wisconsin.
Prior to joining Aurora, Grebe served as executive vice president and general counsel for HUSCO International, Inc., and as a partner and Executive Committee member at Quarles & Brady, providing services in business law, mergers and acquisitions, and corporate governance.  He has also served on the boards of various organizations, including the Milwaukee Chamber Theatre, the University School of Milwaukee, and the Zoological Society of Milwaukee.
A Wisconsin native, Grebe graduated from Dartmouth College and earned his law degree from the University of Wisconsin Law School.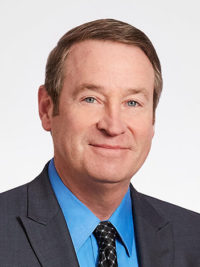 Term of Appointment: May 2017 – May 2024
mjones@uwsa.edu
(414) 223-2536
Mike Jones is Of Counsel with the Michael Best law firm in Milwaukee. He joined the firm in January 2013 after working in a variety of positions at Miller Brewing Company and MillerCoors. Jones joined Miller full time as an attorney in 1984 and went on to serve as senior vice president, general counsel secretary, and a member of the board of directors of Miller Brewing Company. In 2008, he was appointed vice president of corporate affairs for MillerCoors, from which he retired in 2012.
Jones has been involved in many community and civic organizations.  He currently also serves on the University of Wisconsin Hospitals and Clinics Authority Board of Directors.
Jones earned a Bachelor of Arts degree from the University of Wisconsin-Madison in 1981 and a Juris Doctorate from Marquette University in 1984.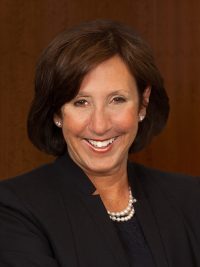 Term of Appointment:  May 2016 – May 2023
tklein@uwsa.edu
Tracey L. Klein is an attorney and shareholder with the national law firm of Polsinelli.  Klein has served as general counsel to acute care hospitals, multi-provider health care systems, multi-specialty clinics, managed care companies and health insurance companies for more than 30 years.  She has experience in regional and national transactions involving health care providers and health insurance companies.
Klein is Board Chair of Milwaukee Film and a member of the Greater Milwaukee Committee.  She served as a member of the Board of Visitors of the UW-Madison Political Science Department from 2010 to April 2016 and is also a past member of the advisory board for the College of Health Sciences at UW-Milwaukee.
Klein graduated from UW-Madison in 1980 with a Bachelor of Arts degree in Political Science and received her law degree from Marquette University Law School in 1984.
Ex Officio Member (WTCS Board President): July 2019 – Present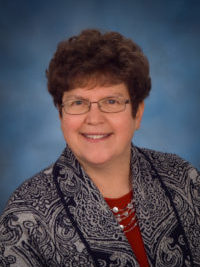 blevzow@uwsa.edu
(608) 617-8989
Becky Levzow is a dairy farmer from Rio, Wisconsin. Levzow earned her bachelor's degree in Health Arts from the University of St. Francis in Joliet, Illinois, and certificates in Radiologic Technology & Diagnostic Medical Sonography from the UW Hospital & Clinics in Madison, Wisconsin. Levzow is a sonographer at Unity Point Health-Meriter Hospital in Madison and operates Levzow Dairy in partnership with her husband, Ralph, and son, Kenneth, milking 180 cows and tilling 900 acres. Part of the farm has been in the family since 1884. Daughter Amanda Seichter and spouse Ryan are teachers and assist with duties on the farm as time permits.
A strong supporter of education, Levzow currently serves as Vice-President and Curriculum Chairman of the Pardeeville School Board. Levzow is Chairman of the Wisconsin Technical College System Board.
Levzow's passion for agriculture is demonstrated through her involvement as Secretary of the Dairy Farmers of Wisconsin, member of the National Dairy Board, past Chairman of the Professional Dairy Producers of Wisconsin Foundation, Pardeeville FFA Alumni Treasurer, graduate of the Wisconsin Rural Leadership Program, member of the Wisconsin Farm Bureau, and past 4-H Leader.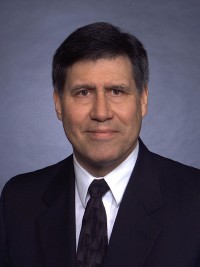 Regent President
Term of Appointment:  May 2019 – May 2026
Previous Appointment:  May 2010 – May 2017
(534) 444-3118
emanydeeds@uwsa.edu
Edmund Manydeeds is an attorney with Manydeeds Law S.C. in Eau Claire, Wisconsin. He is a graduate of the University of Wisconsin-Superior and received his law degree from the University of Wisconsin-Madison. Manydeeds was appointed and confirmed in the spring of 2010 to the University of Wisconsin System Board of Regents and served a 7-year term. Manydeeds was reappointed in 2019 to the University of Wisconsin System Board of Regents to serve a second 7-year term.
Term of Appointment: February 2021 – May 2021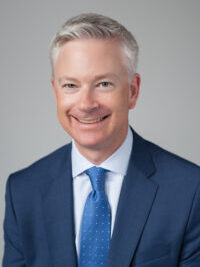 John W. Miller is the Founder and Principal at Arenberg Holdings, a Venture Capital fund established in 2015 to make investments in early stage companies, with an emphasis on companies located in the Midwest.
Miller began his career as a Congressional staffer, serving as the chief tax and budget policy advisor for a Wisconsin Congressman serving on the Committee on Ways and Means and the Committee on the Budget. In 2006 Miller joined Miller-St. Nazianz, Inc., his family's farm equipment manufacturing business and became the 5th generation of his family to lead the company as President & CEO. In late 2014 Miller sold his company to CNH Industrial, its largest customer. He serves on many local charitable boards including Discovery World, Children's Hospital of Wisconsin Foundation, Bublr Bikes, Public Policy Forum and the Wisconsin Economic Development Corporation's Entrepreneurship and Innovation Committee.
Miller holds a B.A. from Marquette University, a M.A. from Georgetown University and a J.D. from the University of Wisconsin Law School. He lives in the Milwaukee area with his wife, Brigid, and their children: Nora, Jack and Lucy.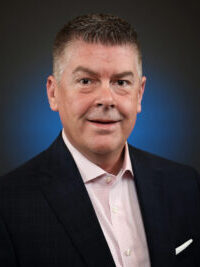 Term of Appointment: May 2015 – May 2022
Ex Officio Member (WTCS Board President): 2013-2015
apetersen@uwsa.edu
608-664-4155
Andrew "Drew" Petersen currently serves as Senior Vice President-Corporate Affairs for TDS Telecom (TDS), the seventh largest wireline telecommunications company in the United States, with headquarters in Madison, Wis.  Petersen directs the nationwide legislative, regulatory, legal, business development, corporate communications and compliance operations for TDS.  He also serves as the chief corporate spokesperson for TDS.
Petersen is active in the civic community of Madison and the state of Wisconsin.  His professional and community leadership includes serving as an at-large member of the American Cable Association Board of Directors and Director for Park Bank, the longest serving community bank and financial institution in Madison, Wisconsin.  He is past president of the Wisconsin Technical College System Board of Directors, the Madison Club and the Wisconsin State Telecommunications Association Board of Directors.
Petersen earned his Masters of Business Administration from the University of Wisconsin-Madison and Bachelor of Arts degree in History and Leadership Studies from Ripon College in Ripon, Wisconsin.  He and his wife, Laura Imhoff Petersen, and their children live in the Town of Middleton.
Term of Appointment:  May 2018 – May 2025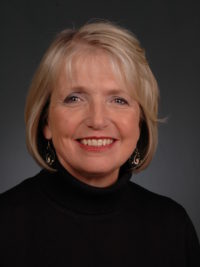 cpeterson@uwsa.edu
(715) 463-5799
Cris Peterson is a dairy farmer and writer from Grantsburg, Wisconsin. Born and raised in Minneapolis, Minnesota, she earned a B.S. in Education from the University of Minnesota before marrying her husband, Gary, and moving to the farm. In partnership with their son, Ben, they have operated Four Cubs Farm near Grantsburg for the past 45 years. They milk 1000 cows with 16 robots. The farm has been in the Peterson family since 1877.
Peterson has written twelve books for children. She also wrote a nationally syndicated newspaper column on literacy for Universal Press for eight years. An overriding theme of all her work involves proactively promoting agriculture and working to overcome public misperceptions about how food is produced.
Peterson has chaired Wisconsin's Dairy 2020 Council, has served on the Wisconsin Dairy Business Association board, the International Dairy Foods Association advisory board, and was named the 2004 National Dairywoman of the Year. Currently she serves on Burnett Dairy Cooperative's board of directors, is president of Grantsburg's scholarship foundation, and is treasurer of Grantsburg Revitalization Operation, working to develop strategies to revitalize her community.
Term of Appointment: May 2021 – May 2028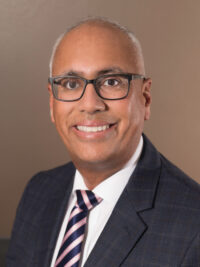 Dr. Ashok Rai is the President and Chief Executive Officer of Prevea Health – a physician-led, multispecialty health care provider working in partnership with Hospital Sisters Health System (HSHS) hospitals across Wisconsin. Dr. Rai's passion to redesign health care in the U.S. embraces the movement from fee-for-service methods of payment to value-based care, which rewards health care organizations for their work in preventive health care and encouraging patients to live healthy lifestyles and not for the amount of procedures they perform.
Dr. Rai was born and raised in Michigan. He attended undergraduate school and enrolled in the "Target M.D." program at the University of Wisconsin—Milwaukee. He completed his medical degree at the Medical College of Wisconsin, and then a residency in Internal Medicine and Pediatrics through Michigan State University at the Kalamazoo Center for Medical Studies. Following residency, he specialized in hospital medicine and held various leadership positions at Prevea Health before becoming the President and CEO of Prevea Health in 2009. He also continues to practice medicine and cares for patients at Woodside Lutheran Nursing Home in Green Bay.
Dr. Rai plays an active role in community and health care organizations. He joined the American Medical Group Association (AMGA) Board of Directors in 2012 and served as Chairman of AMGA in 2018. He is also Chairman of the Cellcom Green Bay Marathon Board; and serves on the Board of Directors for the Automobile Gallery in Green Bay and Progress Lakeshore, and on the Board of Downtown Green Bay, Inc.
Dr. Rai lives in Green Bay with his wife, Brooke. He is a proud father of three boys and three girls.
Term of Appointment: May 2020 – May 2022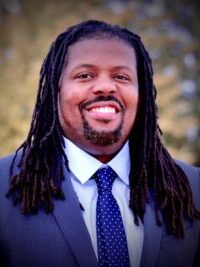 csaffold@uwsa.edu
Corey Saffold is the Director of School Safety and Security for the Verona Area School District (VASD) in Verona, Wisconsin. Prior to his role with the VASD, Saffold served as a City of Madison Police Officer for a decade. During that time, he also served as a school resource officer where he successfully created and implemented restorative programs that reduced citations, arrests, and overall police involvement within the school. Concurrently, Saffold served as an advisor for the Black Student Union where he facilitated multiple initiatives that contributed to the successful matriculation of diverse students through high school and on to higher education.
In 2016, Saffold became a member of the Wisconsin Humanities Council Speakers Bureau. There, he utilized his professional expertise to advise a diverse range of constituents throughout the state of Wisconsin on the challenges and opportunities of policing in today's society. Throughout Saffold's professional career, he has continued to be a thought leader in the design, facilitation and implementation of innovative policies and strategies that bridge the gap between community and police.
Saffold currently sits on the Office of School Safety Advisory Committee at the Wisconsin Department of Justice (DOJ), and studies criminology at the University of Wisconsin-Whitewater.
Ex Officio Member (State Superintendent): January 2019 – Present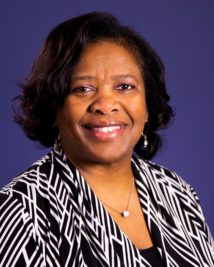 dpistatesuperintendent@dpi.wi.gov
608-266-8687
Carolyn Stanford Taylor was named Wisconsin State Superintendent of Public Instruction in January of 2019. With almost four decades of public education experience, she has been dedicated to the education of our next generation and ensuring all children have an opportunity to access a quality education.
Stanford Taylor is the first African-American state superintendent in Wisconsin history. As Wisconsin's chief state school officer and leader of the Wisconsin Department of Public Instruction, she is committed to building on the vision of "Every Child a Graduate, College and Career Ready," and advancing educational equity.
Stanford Taylor attended the University of Wisconsin-Madison and received her bachelor's and master's degrees. She served as a classroom teacher and principal in the Madison Metropolitan School District for over twenty years. In 2001, Stanford Taylor joined the DPI serving as the assistant state superintendent for the Division for Learning Support, a position she held for over seventeen years.
She and her husband, Larry, have five children; all are public school graduates, and one is a public school principal in Madison. Her work with and for children extends beyond her professional career through service with her church and the community.
Term of Appointment: May 2021 – May 2023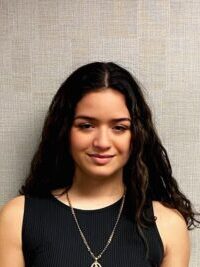 Brianna Tucker is from Milwaukee, Wisconsin and is currently a traditional student at UW- Stevens Point. She is a double major in Political Science and Spanish, minoring in Criminal Justice as well. Her passions are diversity and equity, affordable higher education, and helping people. Brianna hopes to become a Congresswoman after college and help her people of Milwaukee County.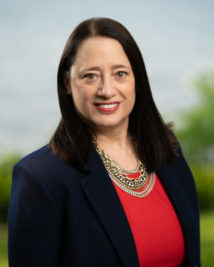 Regent Vice President
Term of Appointment:  May 2019 – May 2026
kwalsh@uwsa.edu
Karen Walsh is director of the BerbeeWalsh Foundation, a family foundation dedicated to human and animal health and welfare. Since 2006, the foundation has awarded more than $8 million dollars in grants in the State of Wisconsin, including a gift to the University of Wisconsin Hospitals and Clinics that created the BerbeeWalsh Department of Emergency Medicine. She was a newscaster and reporter for news outlets including Wisconsin Public Radio prior to serving for 23 years in a variety of public information and communications positions at UW-Madison. She retired in 2005 as the Assistant Dean for External Relations in the College of Engineering, directing alumni and donor communications, news media relations, and industry communications. She also directed the college's undergraduate student invention and prototyping competitions, the Schoofs Prize for Creativity and Tong Prototype Prize. Her honors include publications awards with the National Association of Government Communicators, the university's Bollinger Academic Staff Achievement Award, and Philanthropist of the Year from the Dane County Humane Society.
A native of Columbus, Wisconsin, Walsh holds bachelor's and master's degrees in Journalism from UW-Madison. She serves on a number of non-profit boards, including the Board of Visitors at the UW-Madison School of Veterinary Medicine, the Madison Cat Project, and the Access Community Health Centers Community Partners Board. She is also a past president of the Madison Opera Board of Trustees. She and her husband, Dr. James Berbee, live in Madison.
Term of Appointment: May 2020 – May 2027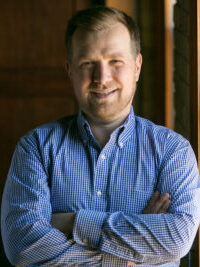 kweatherly@uwsa.edu
Kyle Weatherly is the CEO and Co-founder of Frontdesk, a short-term housing provider founded in 2017. Today, Frontdesk operates in 28 cities with greater than $15m in revenue and more than 200 employees.
Prior to Frontdesk, Kyle was the President and Co-owner of Solaris, a medical device company, which sold to Lohmann & Rascher in 2014. During his nine-year tenure, Solaris grew revenue and headcount by 30x and expanded distribution from one country to more than 50.
Kyle holds an MPA in Public Management and BA in Political Science and History from UW-Madison. Between degrees, he worked for Habitat for Humanity, first in Long Beach/Compton, CA as an AmeriCorp volunteer and later in Madison as a staff member. He currently serves on the 88.9 Radio Milwaukee Board of Directors and was selected to the Milwaukee Business Journal's "40 Under 40" in 2014.
Kyle and his wife, Ruthie, live in the Lower East Side of Milwaukee.