Economic Impact Study 2018
UW System Impact on State and Local Taxes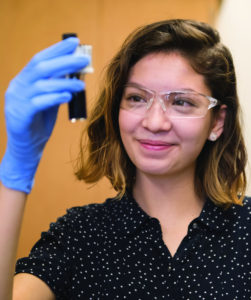 The $24 billion of UW System economic activity generated $1.1 billion in local and state taxes in 2016-17.
This revenue includes taxes generated from the following sources (as shown in Figure 4):
Local property tax
State, county, and special sales tax
State personal income tax
Corporate income tax
In addition to this $1.1 billion, other taxes and fees — such as state fuel taxes, wheel taxes, cigarette taxes, sports licenses and fees, permit fees, and many others — are generated from UW System economic activity. These additional taxes amount to over $100 million.
Figure 4. State and Local Taxes Generated by UW System Economic Activity
| | |
| --- | --- |
| Type of Tax | Amount |
| Property Tax | $471,811,768 |
| Sales Tax | $382,330,953 |
| Personal Income Tax | $211,156,549 |
| Corporate Income Tax | $40,215,774 |
| Total Tax Impact | $1,105,515,044 |