About
Keynote Speakers
Curtis J. Bonk
Today anyone can learn anything from anyone else at any time.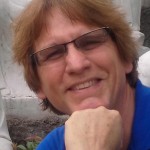 Sarah Horton
Improve quality of life through good design.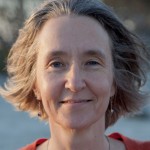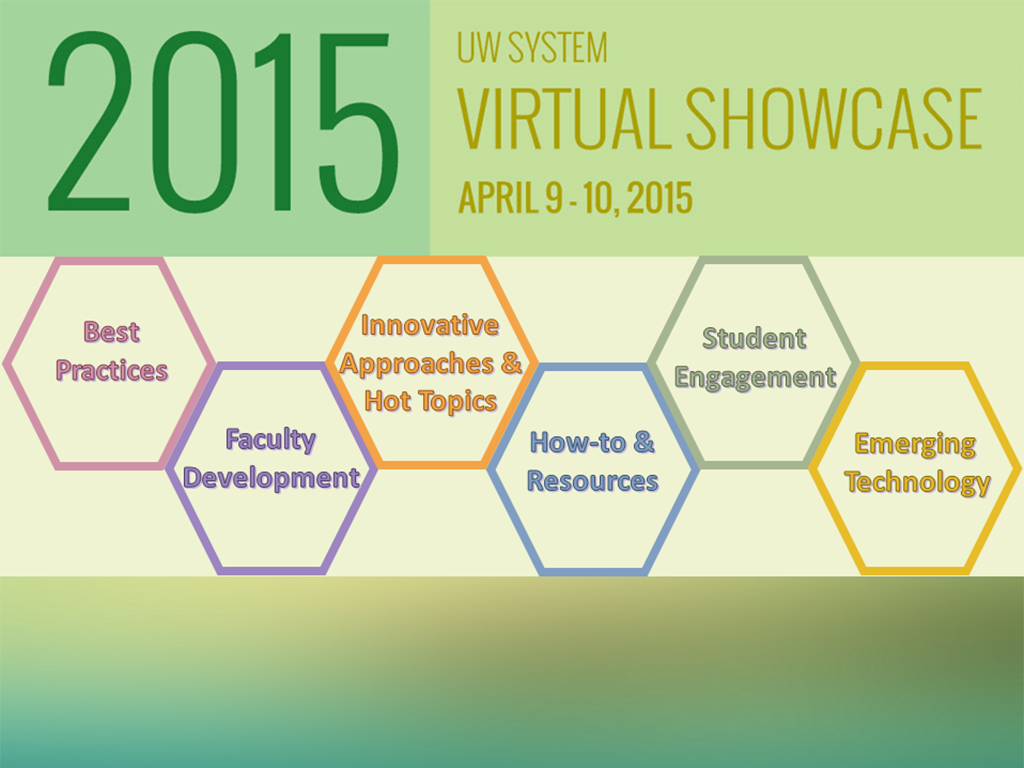 View Session Recordings
Did you enjoy the sessions and wish to view them again, or did you miss a session that you wanted to attend?  The recordings of showcase sessions are now available to be freely viewed.  To access the recordings, click on the "Thursday Schedule" or "Friday Schedule" tabs above, and then click on the appropriate session "Archives" link.
About Presentations
Presenters of the educational sessions are culled from educators from across the University of Wisconsin system representing all 26 campuses and the University of Wisconsin Extension.
Keynote Speakers
Dr. Curtis Bonk. Thursday, April 9, 2015
Look left, look right, look back, and then look dead-on straight ahead…what do you see? Of course, the air is filled with e-learning opportunities as well as talk of educational transformation. So much news. So much progress. Each second of the day, dozens of learners discover shiny learning nuggets previous unknown. Each week, thousands of schools, universities, corporations, and government offices announce strategic plans for e-learning. Every month, hundreds of new online courses, programs, and certificates are offered. Year after year, research reports and meta-analyses indicate that there are undeniable positive benefits of online teaching and learning. The world of technology-enhanced learning, is looking up, up, up. But wait a minute. It is no time to be content. It is not time to relax and just let the "inevitable" future unfold in front of our eyes. No! We must all jump in and help build the changes we want to see. Besides, there are hundreds of millions of people who cannot wait. They need access to a more free and open education today–one with high quality content, interactive and engaging tasks, and motivating technology use. This is a land of where nature (i.e., technology) meets nurture (i.e., pedagogy). It is time you joined in to build the future. Those attending this talk should be cautioned to check their hearts and credits cards at the door since this will be an emotionally-packed talk intended to make you act.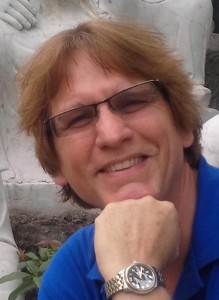 Curt Bonk is Professor of Instructional Systems Technology at Indiana University and President of CourseShare. Drawing on his background as a corporate controller, CPA, educational psychologist, and instructional technologist, Bonk offers unique insights into the intersection of business, education, psychology, and technology. He received the CyberStar Award from the Indiana Information Technology Association, the Most Outstanding Achievement Award from the U.S. Distance Learning Association, the Most Innovative Teaching in a Distance Education Program Award from the State of Indiana, and, in 2014, the Mildred B. and Charles A. Wedemeyer Award for Outstanding Practitioner in Distance Education. A well-known authority on emerging technologies for learning, Bonk reflects on his speaking experiences around the world in his popular blog, TravelinEdMan. He has authored several widely used technology books, including The World Is Open: How Web Technology Is Revolutionizing Education(2009), Empowering Online Learning: 100+ Activities for Reading, Reflecting, Displaying, and Doing (2008), The Handbook of Blended Learning (2006), and Electronic Collaborators (1998). His latest book, Adding Some TEC-VARIETY: 100+ Activities for Motivating and Retaining Learners Online (2014), is freely available. See Bonk's homepage for his archived talks and Web resources. Curt can be contacted at: cjbonk@indiana.edu or curt@worldisopen.com.
Today anyone can learn anything from anyone else at any time.

Dr. Curtis Bonk
Sarah Horton. Friday, April 10, 2015
We typically define accessibility as compliance with standards. For those with responsibility for digital accessibility, compliance can seem daunting, if not impossible. So many factors that influence accessibility fall outside of central control. What about third-party software used to provide central services? What about content provided by faculty and students? What about all the software in use that isn't even known of, never mind supported, centrally? The digital campus of most colleges and universities is loosely governed, making campus-wide adherence to accessibility standards a challenging goal in higher education.
What if, instead of standards compliance, we define accessibility as making a commitment and demonstrating progress? In this scenario, accessibility would begin with a clear, institution-wide commitment to providing digital resources that people with disabilities can use successfully. The accessibility commitment would be central to the mission of the institution—an abiding core value. Next would be establishing a baseline defining the current state of accessibility and then improving accessibility in current resources, while at the same time laying the foundation to include accessibility in all new resources. Individuals responsible for accessibility would be equipped with the knowledge and skills to successfully meet their obligations. A coordinated program with continual assessment would show progress toward achieving accessibility.
In this way, accessibility becomes a process that focuses on people and targets success.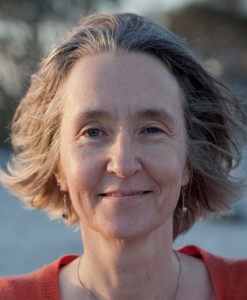 Sarah Horton started her career in interaction design in 1991 at the Yale Center for Advanced Instructional Media, creating award-winning interactive instructional software. She was an instructional technologist at Dartmouth College for 11 years before becoming Director of Web Strategy and Design. In this role, she was responsible for planning and developing Dartmouth's digital environment, leading a team of user-experience professionals responsible for web and media design, development, and production. More recently, Sarah was Web Strategy Project Lead at Harvard University, responsible for strategy and user experience design for the Harvard Web Publishing Initiative. Sarah is currently Director of Accessible User Experience for The Paciello Group.
Improve quality of life through good design

Sarah Horton
Thursday Schedule
(K) Keynote – (B) Best Practices – (F) Faculty Development – (H) Innovative Approaches & Hot Topics – (?) How-to & Resources – (E) Engagement of Students – (T) Emerging Technologies
Schedule for Thursday, April 9, 2015
Time
Session
8:45 – 10:00 AM
I am Not Content: The Future of Education Must Come Today (K) Dr. Curtis Bonk Archives
Session 1
Session 2
Session 3
10:15 – 11:00 AM
A Discovery-Focused Approach to the Instructional Laboratory in Biological Sciences (B) Presenter: Jeffery D. Fritz, Ph. D. UW-Marshfield/Wood CountyArchives
Effects of Student Listening Practice on Identification of Perceptual Voice Characteristics in Dysphonic Voices (B) Presenters: Sharyl Samargia and Scott Wojtanowski, UW-River FallsArchives
Leveraging Brightspace's Student Success System for Learning Analytics (H) Presenters: Renee Pfeifer-Luckett, UW System, Dan Voeks, UW-Madison, Dylan Barth, UW-Milwaukee
Archives
11:15 – noon
Students, Take Ownership of Learning Outcomes! (B) Presenter: Larry Schankman, UW-LaCrosseArchives
Using Twitter to Engage Students in Scholarly Discourse (B) Presenter: Justin Davis and Linda Wawiorka, UW-ParksideArchives
Bringing Remote Guest Speakers Into The Classroom (?) Presenter: George Krueger, UW-PlattevilleArchives
1:00 – 1:45 PM
Online Access for All: Effective Online Course Delivery for Students with Intellectual and Developmental Disabilities (B) Presenter: Melissa Smiley, UW Colleges OnlineArchives
Motivating students through achievements in Brightspace (D2L) (E) Presenters: Dylan Barth and Nicole Weber, UW-MilwaukeeArchives
Using Kaltura/MyMedia in Brightspace (?) Presenter: Michael King, UW-StoutArchives
2:00 – 2:45 PM
E-Service Learning (B) Presenter: Elizabeth Simpson, UW-WhitewaterArchives
Maximizing Engagement and Learning for ALL Students (E) Presenters: Renee Chandler, UW-StoutArchives
Using Web Tools and Desire2Learn Components as Formative Assessments in Blended and Virtual Environments (?) Presenter: Mary Churchill, UW-SuperiorArchives
3:00 – 3:45 PM
Engaged For 5 Years: An Online Orientation for Distance Learners (B) Presenter: Yunhong "Tom" Tu, UW-SuperiorArchives
Leveraging the Power of Collaboration to Develop an Online Professional Development Model (F) Presenters: Ryan Anderson and Terry Tao, UW-Extension, CEOELArchives
English Composition: Grading in the Digital World (?) Presenter: Cheryl Brickner, UW-Stevens PointArchives
4:00 – 4:45 PM
WordPress for Engaging Students in Collaborative Research and Writing: A Case Study in Introduction to Women's & Gender Studies (E) Presenter: Dong Isbister, UW-PlattevilleArchives
A Beginner's Guide to Blackboard Collaborate (?) Presenter: Karla Farrell, UW Colleges and UW-ExtensionArchives
Using the Course Calendar to Manage Your Course (?) Presenter: John Hollenbeck, UW Colleges OnlineArchives
Session Descriptions
Friday Schedule
(K) Keynote – (B) Best Practices – (F) Faculty Development – (H) Innovative Approaches & Hot Topics – (?) How-to & Resources – (E) Engagement of Students – (T) Emerging Technologies
Schedule for Friday, April 10, 2015
Time
Session
8:45 – 10:00 AM
Defining Accessibility (K)
Sarah Horton Archives
Session 1
Session 2
Session 3
10:15 – 11:00 AM
Successes and Failures of Online Instruction (B)
Presenter: Crispin Pierce, UW-Eau ClaireArchives
Online Teaching Short Course: Getting Ready to Teach Online (F)
Presenter: Richard Berg, UW-StoutArchives
Creating and Facilitating Discussions (?)
Presenter: Elizabeth Simpson, UW-WhitewaterArchives
11:15 – 12 noon
Going Above and Beyond: Using D2L for Online Orientations & Training (B)
Presenters: Amy Williams, Elizabeth Simpson, and Jessica Eddy, UW-WhitewaterArchives
The Online Teaching Sharing Community (F)
Presenter: Marya Wilson, UW-StoutArchives
Connections & Collaborations: Using Blackboard Collaborate to Connect Nurses and Faculty in the Northwoods of Wisconsin (F)
Presenter: Christine Vandenhouten, UW-Green BayArchives
1:00 –
1:45 PM
Assessment Enhancement: Personalization with Vocal Evaluation
Presenter: Kristin Tjornehoj, UW-River FallsArchives
Student Perspectives on Using Technology in Active Learning Spaces: Supporting Both Formal & Informal Learning Environments (H)
Presenters: Carrie Kruse and Sarah Mason, UW-MadisonArchives
Collaborating Online Using a Jigsaw Learning Strategy (?)
Presenter: Deanna Schultz, UW-StoutArchives
2:00 – 2:45 PM
Digital Observation Technology Skills (DOTS) Kits: Connecting to Your Community Through Technology (T)
Presenters: Justin Hougham, UW-Extension and Kevin O'Brien, Upham Woods Outdoor Learning CenterArchives
Flipping the Business Writing Classroom: Technology Challenges and Successes (H)
Presenter: Paula Lentz, UW-Eau ClaireArchives
Using Brightspace Analytics to Improve Retention (H)
Presenter: John Hollenbeck, UW Colleges OnlineArchives
3:00 – 3:45 PM
Support for the Life Cycle of Student Digital Media Projects: Partnerships, Services, & Spaces (T)
Presenters: Rosemary Bodolay, Carrie Kruse, and Dave Luke, UW-MadisonArchives
TeachOnline@UW Madison: Lessons Learned from Faculty Learning Community Pilot (F)
Presenters: Karen Skibba, Kari Jordahl, Jonathan Klein, and Mark Millard, UW-MadisonArchives
Defining High Quality Asynchronous Discussion Design & Facilitation Practices (F)
Presenter: Kevin Forgard, UW Colleges OnlineArchives
4:00 – 4:45 PM
Engaging Undergraduate Students in a Research Methods Course via Planned Smart Phone Usage Exercises (E)
Presenter: Kate Ksobiech, UW-WhitewaterArchives
Gamification in D2L (H)
Presenter: Elizabeth Simpson, UW-WhitewaterArchives
You Can do This Too! The Virtual Showcase Method for Planning Multi-session Online Conferences (?)
Presenters: Thomas Arendalkowski, UW Colleges and UW-Extension, Molly Immendorf, UW-Extension; Karla Farrell, UW Colleges and UW-Extension; Elizabeth Simpson, UW-Whitewater, Jennifer Hendryx, UW-OshkoshArchives
Session Description
FAQ
Technical Information
We will be using Blackboard Collaborate.
A complete list of education sessions, descriptions, and links to the virtual conference rooms will be posted on the Sessions tab as it becomes available.
Yes. Sessions will be recorded and links to the archives will be posted on the Sessions tab after the conference.
Committee
The committee is comprised of representatives from across the University of Wisconsin system. Representatives are:
Karla Farrell – Chair
University of Wisconsin Colleges and Extension Central IT
Thomas Arendalkowski
University of Wisconsin Colleges and Extension Central IT
Molly Immendorf
University of Wisconsin Extension Cooperative Extension
Jennifer Hendryx
University of Wisconsin Oshkosh
Joshua Krohn
University of Wisconsin River Falls
Stacy Leno
University of Wisconsin Superior
John Oppenheimer
University of Wisconsin Madison Continuing Education
Elizabeth Simpson
University of Wisconsin Whitewater
Paulina Gardner
University of Wisconsin Colleges and Extension Central IT