About
About Presentations
Presenters of the educational sessions are culled from instructors and professional staff from across the University of Wisconsin system representing all 26 campuses and the University of Wisconsin Extension.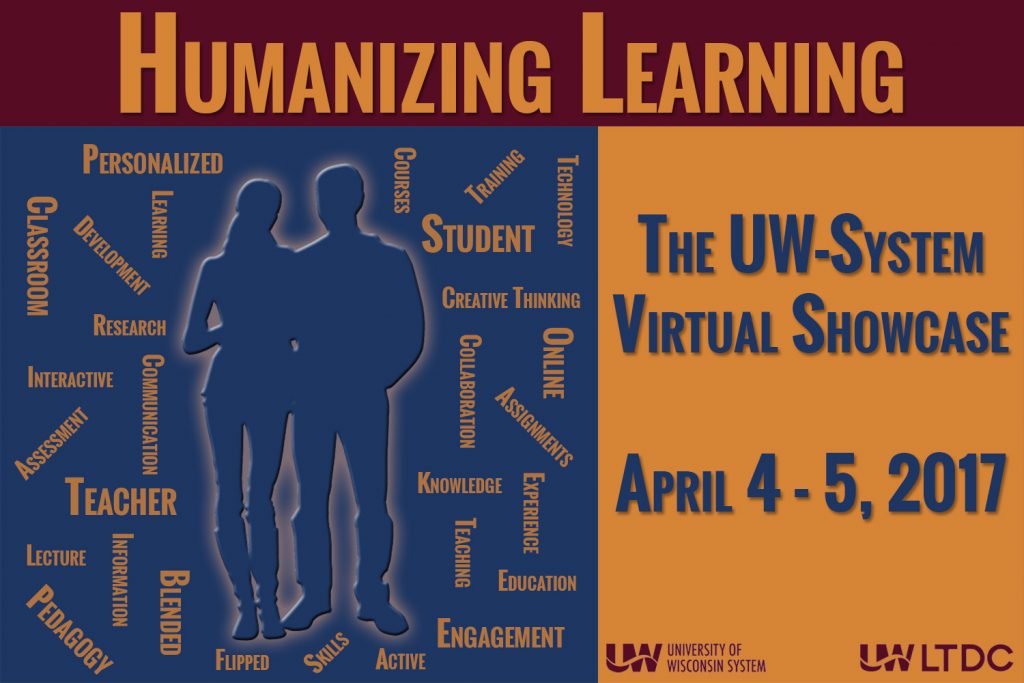 View Session Recordings
Did you enjoy the sessions and wish to view them again, or did you miss a session that you wanted to attend?  The recordings of showcase sessions are now available to be freely viewed.  To access the recordings, click on the "Tuesday Schedule" or "Wednesday Schedule" tabs above, and then click on the appropriate recording of session link.
Keynote Speakers
Give Every Student 20 More Minutes for Studying Every Day: Personalizing Mobile Learning
Thomas Tobin Tuesday, April 4, 2017 8:45 AM (CST)
This keynote will introduce you to Universal Design for Learning, especially as newly revised for higher education (CAST, 2014). You will discover how to implement UDL in the design of your online course environment so that it creates places for best teaching practices to take place in the classroom and beyond. This is best accomplished through an incremental approach, using a "next 20" series of milestones—achievements that can be attained in the next 20 minutes, 20 days, and 20 months (Tobin, 2014).
You'll also find out where to look for help at your institution and as part of Blackboard: recent research from CAST and the Center for Universal Design in Education suggests that institutions whose faculty-support staff use UDL, too, see better adoption rates and deeper penetration of UDL principles across all courses (CAST, 2014; DO-IT, 2015). By attending this keynote presentation, you will be able to
help faculty colleagues to incorporate Universal Design for Learning (UDL) elements into their courses,
design/retrofit existing course components using UDL principles,
expand your institution's use of UDL elements beyond the legally-required minimum.
This keynote uses active-learning techniques and provides use-them-now resources for participants. Especially by relating UDL to broader access benefits for all learners, this session's activities serve as a model for participants to re-frame accessibility and inclusion conversations there.
This keynote posits diversity in its most inclusive form: instead of relying solely on providing accommodation services to learners with disabilities—which is most often a last-minute, ad-hoc, reactive process—adopting UDL as part of an institution's culture of course design and teaching practices allows all learners to benefit, regardless of their place on the ability spectrum.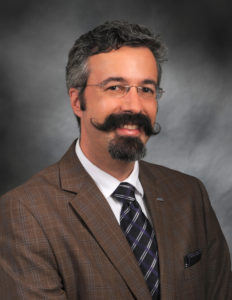 Thomas J. Tobin spent five years as the Coordinator of Learning Technologies in the Center for Teaching and Learning (CTL) at Northeastern Illinois University in Chicago. In the field of online-course and -program quality, he is best known for his work on administrative-evaluation techniques; his article on "Best Practices for Administrative Evaluation of Online Faculty" (2004) is considered a seminal work in the field, and has been cited in more than 150 publications.
His latest book is Evaluating Online Teaching: Implementing Best Practices (Wiley, 2015) with B. Jean Mandernach and Ann H. Taylor. He is currently writing Reach Everyone, Teach Everyone: Re-Framing Universal Design for Learning in Higher Education, expected from West Virginia University Press in late 2017.
Since the advent of online courses in higher education in the late 1990s, Tom's work has focused on using technology to extend the reach of higher education beyond its traditional audience. He advocates for the educational rights of people with disabilities and people from disadvantaged backgrounds.
Tom serves on the editorial boards of InSight: A Journal of Scholarly Teaching, the Online Journal of Distance Learning Administration and the Journal of Interactive Online Learning, and he is an internationally-recognized speaker and author on topics related to quality in distance education, especially copyright, evaluation of teaching practice, academic integrity, and accessibility/universal design for learning.
As a teacher and mentor, I ascribe to the idea that everyone can learn, if only we give them the tools, the time, and the room to do so.

Thomas J. Tobin
[de-]Humanizing Learning
John Martin Wednesday, April 5, 2017 8:45 AM (CST)
Put your kumbaya songs aside and engage in a brutally-honest session about humanizing learning. What are humans actually good at? Do we really want them poisoning learners' minds? This session will challenge some assumptions humans tend to make about how adequate (and inadequate) they really are when it comes to teaching. Let's look at better options.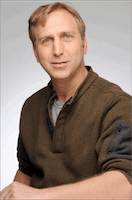 John helps faculty teach better at the University of Wisconsin-Madison. As a Sr. Learning Consultant in the Department of Academic Technology, his job is to identify and evaluate new technologies that can be used in teaching and learning, develop them, and help faculty integrate them in their teaching and research. As the Program Manager for the Active Teaching Lab, John has designed and facilitated 65+ sessions featuring faculty sharing their experiences using tools to teach. John has a PhD in Education from the University of Wisconsin-Madison. His dissertation examined the pedagogical potentials of a game-based learning experience that incorporates design, tools, community, and place. He has an M.Ed from University of Wisconsin-Madison, a Masters degree in English from the University of Wisconsin-Eau Claire, and B.A. degrees in English and Organizational Communication from the University of Wisconsin-Eau Claire.
My teaching philosophy centers on the idea of the teacher being a guiding collaborator and co-conspirator with students. As an instructor, I believe in uncovering issues students are passionate about and building learning environments around them.

John Martin
Tuesday Schedule
(KN) Keynote – (TE) Technology – (FD) Faculty Development – (HT)  Hot Topics – (HR) How-to & Resources – (SE) Student Engagement
Schedule for Tuesday, April 4, 2017 (ALL TIMES IN CENTRAL DAYLIGHT TIME)
Time
Session
8:45 – 10:00 AM
Give Every Student 20 More Minutes for Studying Every Day: Personalizing Mobile Learning (KN) 

Thomas J. Tobin 

Session 1
Session 2
Session 3
10:15 – 11:00 AM
A1 – Lightning Round:  Using Google Forms to Streamline Student Referrals & Skype for Business – An effective tool for orientation and collaboration (TE)

Bernard Gallagher, UW-Extension CEOEL; Robin Schwenn, UW-Extension CEOEL; and Anita Samuel, UW-Milwaukee

A2 – Engaging Students with Project-Based Learning (SE)

Ryan Anderson and Nate Ewings, UW-Extension CEOEL

A3 – Instructors Play with Technologies to Learn Best Practices (FD)

Janet Staker Woerner and Karen Skibba, UW-Madison

11:15 – noon
B1 – Using Mobile Apps to Enhance Assessment in Online Math Classes (TE)

Yunhong "Tom" Tu and Bhesh Minali UW-Superior

B2 – Helping students use their own tech toolkit for learning (SE)

Jessica Sertling Miller, UW-Eau Claire

B3 – Active Teaching Lab: A weekly no-stipend, 15-participant, exploration of teaching tools & techniques (FD)

John Martin, UW-Madison

1:00 – 1:45 PM
C1 – Stuff You Might Not Know About Qualtrics (HR)

Karla Clausen, UW-Colleges and Extension

C2 – Amaze your peers and impress your students with Kaltura Quizzing! (SE)

Brian Ledwell, UW-Oshkosh

C3 – Using Qualtrics in Your Online Course (TE)

William Weber, UW-Colleges

2:00 – 2:45 PM
D1 – Lightning Round:  How using video submissions in the online environment provided an exercise in relationship building! & Recording Video using a Lightboard: Sharing Examples and Process (TE)

Michelle Pietrzak, UW-Colleges; Kevin Forgard, UW-Colleges; and Nate Jorgensen, UW-Extension ICS

D2 – Building Community Using Asynchronous and Synchronous Strategies (SE)

Kristin Barnes, University of Wisconsin Extension and Cheryl Vann, UW-Stevens Point

D3 – Inclusive Online Learning through Absorb-Do-Connect and Universal Design for Learning (SE)

Melissa Smiley, UW-Madison

3:00 – 3:45 PM
E1 – Humanizing the Online Course Review Process (HR)

Nicole Olthafer, UW-Madison

E2 – Google Tools for Aspiring Teachers (TE)

Nancy Whitaker, UW-Parkside and Dana Ryan, UW-Parkside

E3 – Teaching A Conceptual Physics Class with Lab as an Online Course (HT)

Lyle Ford, UW-Eau Claire
Session Description
Wednesday Schedule
(KN) Keynote – (TE) Technology – (FD) Faculty Development – (HT) Hot Topics – (HR) How-to & Resources – (SE) Student Engagement
Schedule for Wednesday, April 5, 2017 (ALL TIMES IN CENTRAL DAYLIGHT TIME)
Time
Session
8:45 – 10:00 AM
[de-]Humanizing Learning (KN)

John Martin

Session 1
Session 2
Session 3
10:15 – 11:00 AM
F1 –  Creating and Implementing a New Faculty Learning Community (FD)

Christopher Frayer and Anne-Marie Lerner, UW-Platteville

F2 – @twitter #education #BeyondPD #teacherlearning #teachereducation #followup #nextsteps (SE)

Mary Churchill, UW-Superior

F3 – Defining instructional design in higher education: The ID Perspective (HT)

Kevin Forgard, UW-Colleges; Elizabeth Simpson, UW-Whitewater; and Jennifer Hendryx, UW – Oshkosh; Patty Fairchild, UW-LaCrosse

11:15 – 12 noon
G1 – Can I Use This? Copyright and Your Classroom Materials (HR)

Rachel Metzler and Cheryl Nessman, UW Colleges

G2 – Online Faculty Onboarding (FD)

Justin Mason and Szu-Yueh Justine Chien, PhD, UW-Extension CEOEL

G3 – Create Animated Videos with PowToon (HR)

Katy Sticha and Erin Coghlan UW Extension Local Government Center

1:00 –
1:45 PM
H1 – Flipping the Master Gardener Program (SE)

Mike Maddox, Samual Pratsch, and Molly Immendorf; UW Extension-CES

H2 – Thinking Outside of the Book:  Using Open Education Resources at UW-Stout to Provide More Tools for the Classroom While Keeping Student Course Content (HT)

Robert Butterfield, UW-Stout

H3 – Impact of Using Pattern with Messaging about How to Study in a Focused, Productive Fashion (HT)

Dylan Barth and Diane Reddy, UW-Milwaukee

2:00 – 2:45 PM
I1 – Lightning Round: Connecting Cell Biological Concepts to the Problem of Cancer & Engaging Students in Learning with Technologies in Online Mathematics Courses (SE)

Kristen Curran, UW-Whitewater; Bhesh Minali, UW-Superior; and Yunhong "Tom" Tu, UW-Superior

I2 – UWS Learning Analytics Tool Chest – Focus on Pattern: Do Reflective Practices Impact Learning (HT)

Kari Jordahl, UW-Madison; Kimberly Arnold, UW-Madison; James Mckay, UW-Madison; Saundra Solum, UW-Madison; and Nathan Kraftcheck, UW-Green Bay

I3 – Using Blackboard Collaborate and Kaltura Media to Establish Human Connections in the Virtual Classroom (SE)

Nichole Rued and Kate Farley, UW-Green Bay
Session Description
Committee
The committee is comprised of representatives from across the University of Wisconsin system. Representatives are:
Thomas Arendalkowski
Webconferencing Czar
University of Wisconsin Colleges and Extension Central IT
Karla Clausen
Committee Chair and Chief Unicorn Wrangler
University of Wisconsin Colleges and Extension Central IT
Bernard Gallagher
Proposal Organizer
University of Wisconsin Extension CEOEL
Jennifer Hendryx
Webmagician
University of Wisconsin Oshkosh
Maggie Lawler
Publicity Hound
University of Wisconsin Parkside
Stacy Leno
Graphics and Dragon Handler
University of Wisconsin Superior
John Oppenheimer
New Guy
University of Wisconsin Madison
Elizabeth Simpson
Official Generalist
University of Wisconsin Whitewater