About
The Wisconsin Idea
The Wisconsin Idea is the principle that education should influence people's lives beyond the boundaries of the classroom.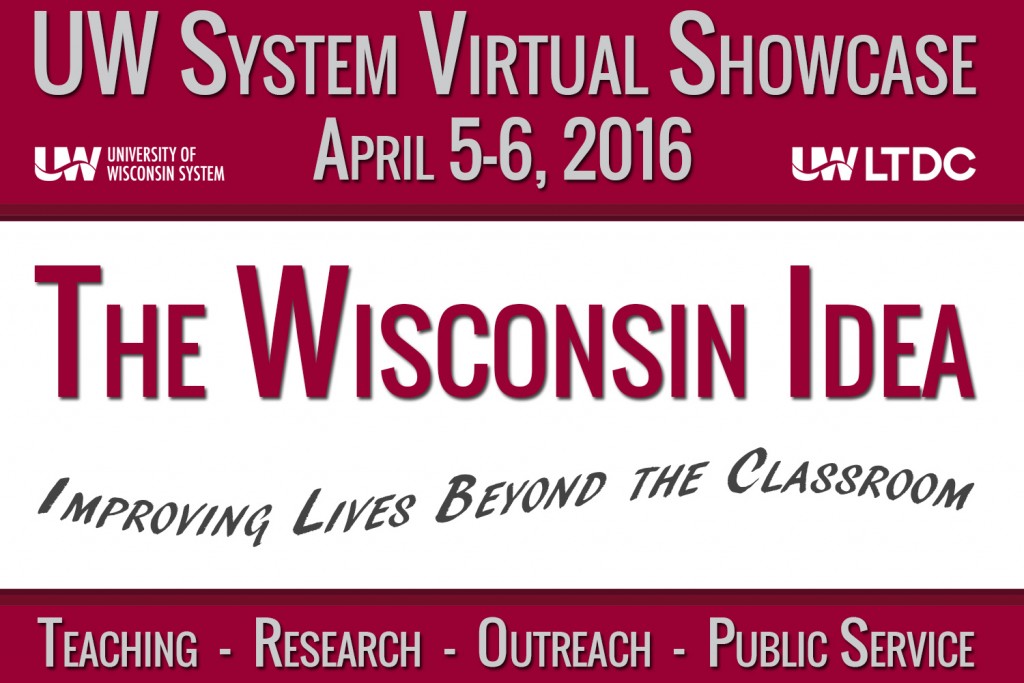 About Presentations
Presenters of the educational sessions are culled from instructors and professional staff from across the University of Wisconsin system representing all 26 campuses and the University of Wisconsin Extension.
Keynotes
Rich Media in Teaching and Learning: What is it, and how can you use it right now?
Steve Covello Tuesday, April 5, 2016 8:45 AM (CST)
This presentation will introduce a reinvented definition of rich media for teaching and learning, how to use it in a pedagogically effective way, and how everyone can use it no matter your level of experience. We will focus on finding ways to convey information that are most advantageous to learners, and then explore how to surround rich media with a "pedagogical wrapper" so that their engagement with it is relevant to your instructional goals.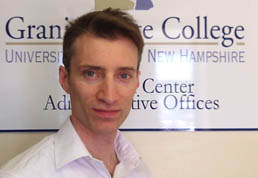 Steve is the Rich Media Specialist and an Instructional Designer for Granite State College (University System of New Hampshire) working directly with instructors on online course design and development strategies. He also teaches online for GSC's undergraduate Communications program. He earned his MS in Instructional Design, Development & Evaluation at Syracuse University, Syracuse, NY, and BA in Communications at William Paterson University, Wayne, NJ. Steve also holds an AS from Vincennes University in Bowling Lanes Management & Pinspotter Mechanics.
Prior to working in higher education, Steve worked for 20+ years in New York City as a video post-production editor and graphic animator serving TV commercial, broadcast, educational, fine art, and corporate clients. He is also a Web designer on the WordPress platform, and digital music composer. 
Steve sees the challenges of teaching and learning online as fundamentally based in communication: How can we convey information in a way that is most advantageous for learners? How can we reduce the potential for learners to interpret what we publish in ways other than how we have intended? How can learners produce artifacts that best express the character of knowledge and skills they have learned?
Steve has presented at NERCOMP (Educause), AAEEBL, USNH's Academic Technology Institute, Montclair State College's Emerging Learning Design conference, and currently holds a Research Associate position with the International Board of Standards for Training, Performance, and Instruction.
There has never been a better time in the evolution of teaching and learning to take advantage of the power and ease of use of contemporary Rich Media. The affordances of Rich Media belong in the mainstream of your online course design and development strategies right along side traditional ones.

Steve Covello
Preparing for Higher Education's Future Students: Trends in K-12 Education
Richard Byrne Wednesday, April 6, 2016 8:45 AM (CST)
From phones to tablets to televisions today's students are more connected to the world than ever before. With a few keystrokes and a click students can discover new information and challenge old information.  K-12 instructors are leading the way by incorporating technology into their courses in innovative ways.  What kinds of things are they doing?
What does this mean for higher education? What technology expectations will new students have of us? In this keynote Richard Byrne will offer some answers to those questions and challenge you to find new ways of leading students in a hyper-connected world.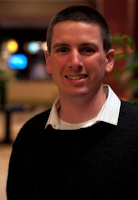 Richard Byrne is a former high school social studies teacher best known for developing
the awardwinning blog Free Technology for Teachers. He has been invited to speak at events
on six continents and would gladly go to Antarctica. Richard's work is focused on sharing free
resources that educators can use to enhance their students' learning experiences.

Richard is a five time winner of the Edublogs Award for Best Resource Sharing Blog.
Richard became a Google Certified Teacher in 2009. 2012 saw Richard receive a Merlot
Classics award from chancellor's office of California State University. In 2010 he was a finalist
for ACTEM's (Association of Computer Teachers and Educators in Maine) educator of the year
award. Tech & Learning Magazine named Richard one of their "people to watch" in their 30th
Anniversary celebration.

On a daily basis Richard's blog Free Technology for Teachers reaches more than 100,000 educators. In addition to writing Free Technology for Teachers , Richard also maintains PracticalEdTech.com. Richard's print work includes a monthly column for School Library Journal , contributing author to What School Leaders Need to Know About Digital Technologies and Social Media , and contributions to Teacher Librarian. Richard lives in Woodstock, Maine with his loyal dog Max.
I believe that when used correctly, technology has the power to improve student engagement and student achievement. I also believe that technology gives teachers the ability to form powerful, global, professional learning communities.

Richard Bryne
Tuesday
(K) Keynote – (LE) Learning Environment – (FD) Faculty Development – (HT)  Hot Topics – (HR) How-to & Resources – (SE) Student Engagement –
Schedule for Tuesday, April 5, 2016 (ALL TIMES IN CENTRAL DAYLIGHT TIME)
Time
Session
8:45 – 10:00 AM
Rich Media in Teaching and Learning: What is it, and how can you use it right now? Steve Covello (K)
Session 1
Session 2
Session 3
10:15 – 11:00 AM
A1 – D2L Screen Recordings- The application and benefits for students and instructors
Jason Woldt, UW – Platteville (LE)
A2 – Going Above and Beyond: Using D2L for Online Orientations and Training
Amy Williams and Elizabeth Simpson, UW – Whitewater (LE)
A3 – Dressed to the Nines: Making Content Fashionable
Jennifer Hendryx & Brian Ledwell, UW – Oshkosh (LE)
11:15 – noon
B1 – @twitter #education #BeyondPD #teacherlearning #teachereducation
Mary Churchill, UW-Superior (SE)
B2 – The UW System Learning Environment Needs Analysis (LENA) Project Report
Renee Pfeifer-Luckett and LaVonne Cornell-Swanson, UW System (HT)
B3 – Blackboard Collaborate Ultra: Too sexy for this webconference
Thomas Arendalkowski, UW – Colleges and Extension (HR)
1:00 – 1:45 PM
C1 – 5 Tips for Effective Presentations
Elizabeth Simpson, UW – Whitewater (LE)
C2 – To Webcam or Not To Webcam?
April Pierson, UW – Eau Claire (HT)
C3 – Instructional Designers in Higher Education: Perspectives from Practice
Kevin Forgard, UW – Colleges Online (HT)
2:00 – 2:45 PM
D1 – Teach Online with WisMOP
Molly Immendorf, UW – Extension (LE)
D2 – UW-System Learning Analytics Tool Chest
James McKay and Chris Lalande, UW – Madison (HT)
D3 – Using iClicker to Enhance Student Learning in Large Classes
Yunhong "Tom" Tu, UW – Superior (SE)
3:00 – 3:45 PM
E1 – Please bring your cellphones to class: how REEF Polling transforms mobile devices into positive learning tools in the classroom.
Erin Ellison, UW – Rock County (SE)
E2 – Developing an ADA accessible multimedia player for online learners
Laurie Berry and Stephen Beers, UW – Extension CEOEL (HR)
E3 – Lightning Round: LTI integrations
Kristy Bergeron, UW – Madison, Sarah Bradway, UW-Oshkosh, and Patty Fairchild, UW-LaCrosse (LE)
Session Description
My presentation is focused on D2L screen recordings. My teaching load is 50 percent online and 50 percent on campus. I have found screen recordings to be particularly useful for providing instructions, giving course updates, providing tips on assignments, and giving assignment feedback. I also walk through the benefits for both the student and the instructor. This is a presentation that I gave at UW-Platteville technology day and received very positive feedback. The presentation is available upon request. This is the Outline of the presentation: What are screen recordings? What is needed? What are some of the potential situations where screen recordings are valuable? What are the student and instructor benefits? How do I do a screen recording? Illustrating a sample recording Questions
Twitter? For teacher education students? While many teacher education students know about and use Twitter, few realize that it can be used as a professional development tool. Professional development can be more than attending workshops or in-services to learn about topics to improve the teaching and learning process. Twitter provides teacher candidates with 24/7 professional development opportunities within their educational discipline areas. In this session, the presenter will describe the activity she created for her middle school teaching methods course called the Twitter Project. In this project, students are provided with an overview of why professional development is important to the teaching field, how Twitter can be used as a professional development tool, and who they choose to follow with their professional accounts. Then, students set up their own Twitter account to be used during the semester to research and to share topics of interest and resources available within their content or teacher licensure areas. Class discussions and a reflection paper wrap up the Twitter Project. The presenter will end the session by sharing student perceptions before and after the project and discuss future plans for expanding the use of Twitter within the course. Twitter for Teacher Candidates Tumblr: http://mkchur2.tumblr.com/
When you first move to teach online, the presentations or "lectures" can seem like one of the most daunting challenges. We will start with some basic guidelines for online presentations, and move on to discussing tools and strategies. This session will explore options for creating presentations for the online environment, addressing the time commitment, impact, and technical skills needed.
In this session, Molly Immendorf, M.S., will describe how UW Cooperative Extension colleagues are using the highly customizable Wisconsin Model for Online Programs (WisMOP) template to move their programs online and to expand their audience. WisMOP allows users to pick and choose tools like WordPress, Google Apps for Education, or Google Communities as needed for your audience and learning objectives. Two examples of how WisMOP has been used will be demonstrated. WisMOP can support fully online, flipped or blended learning opportunities.
REEF Polling is a user-friendly software that allows instructors to actively engage students during large lectures. Using this software, an instructor may ask a multiple choice, short answer, or numeric question. Students then use their mobile devices, tablets, laptops, or an i<clicker remote to participate in the live time polling session. Instructors can immediately show the class the result of each polling session and may use that information to help direct their lecture. In addition to having in-class benefits, REEF Polling software saves instructors time outside of the classroom. REEF can be synced with your course's Desire2Learn page. This syncing action allows instructors to take attendance using the software as well as automatically award students participation points for correct polling responses. REEF also archives all poll questions over the course of the semester, thereby creating a handy virtual study guide for students.
A demonstrated need at the University of Wisconsin-Whitewater is the availability of online resources for orientation and training purposes. The Learning Technology Center (LTC) has worked to address this need through using D2L as the mechanism to deliver online orientations. This presentation will touch on three different instances in which the LTC has used D2L to create orientations: a technology orientation for incoming students, a security training orientation, and an online student orientation. We will provide a general overview of each orientation and its history, its current status, and future plans. Finally, we will discuss the benefits of using a course management system for orientations as a whole.
The LENA project involved holding faculty, student and administrator listening sessions at institutions across the UW System. The project was also the next step in a multi‐year UW System effort to: 1) understand the current and future learning technology landscape, 2) uncover the wants and needs of UW System institutions with regard to academic technologies that support teaching and learning, and 3) identify gaps that exist in supporting teaching and learning through academic technology. The authors of the LENA report will discuss the objectives of and approach to the study, as well as review the key findings and next steps.
Technologies such as CaptureSpace Lite and Screencast-o-matic make it easy for an instructor to add his or her webcam into an instructional video in a picture-in-picture layout. But how does adding webcam video affect student learning, cognitive load, and social presence? How do learning preferences, prior knowledge, experience, or the type of content impact recommendations on including instructor webcam video? Tune in to find out. In this session, research on the topic will be reviewed, including aspects of the Cognitive Theory of Multimedia Learning and Social Agency Theory. Also, the presenter's plan for dissertation research on the subject will be shared and your feedback, experiences, and opinions will be welcomed.
What is learning analytics? How do learning analytics help instructors improve their teaching? How do learning analytics benefit students? This session helps answer these important questions. UW-System is piloting several open-source learning analytics tools that have different features and characteristics. During this session we will describe and demonstrate three tools currently in UW-System's Learning Analytics Tool Chest. We will also discuss how they are being leveraged and piloted. Tools that will be presented include: · Analytics & Recommendation · Pattern · Workflow Visualization Tool
The University of Wisconsin-Extension Division of Continuing Education, Outreach & E-Learning (CEOEL) develops and moderates media-rich online courses for the UW System schools. CEOEL has developed an open-sourced media content delivery tool titled Storybook+ that is used extensively to deliver all multimedia content used in coursework. This tool allows students to watch videos, follow along with demonstrations, listen to lectures, and take self-check tests of understanding in Brightspace (D2L), our online learning management system. As all courses are completely online, with no opportunity for face-to-face instruction, we as instructional designers strive to anticipate learner media needs before classes open and provide tools to facilitate meaningful interaction with audio and visual media. Because CEOEL offers online courses in coordination with many UW System schools, we know that at least some of our potential learner audience has accessibility needs, particularly for the media content that forms the backbone of many courses. Until recently, we had not comprehensively reviewed our media player to identify whether and how it engaged this portion of our student audience. The focus of our presentation is to address the modifications and improvements made to allow for screen reader accessibility and screen navigation support, as well as how we support standards-based captioning across media types used in the player. Collaborating with our software developers and accessibility experts, we made changes to the multimedia player to make it more compliant with Section 508 and WCAG 2.0 Level A standards for those with audio, visual, or physical navigation disabilities. Modifications made to the Storybook+ Player allow it to be more compatible with JAWS and VoiceOver screen reader software. Such improvements grant learners access to multimedia content and course materials that may have otherwise been inaccessible. Because Storybook+ Player is an open-source tool, other universities and schools can offer students a media player with the improved accessibility features. We set three goals to make the Storybook+ Player more ADA accessible and compliant with both Section 508 and WCAG 2.0 level A standards. First, we enabled keyboard navigation. Originally, learners could not use keyboard shortcuts to navigate the complete presentation; navigate between the different parts of a slide; play, pause, rewind, etc. the video content; adjust the output volume; or turn the display captions on or off. To support this feature, we coded the player to identify its components and allow keyboard navigation between them. We also utilized the shortcut keys already built into the screen reader software. Incorporating these allows a user to easily navigate the multimedia content housed in the player. Second, we enabled captions for narrated presentations. Originally, if an instructor narrated over a series of presentation slides, Storybook+ Player was unable to display closed captions. This was a significant issue because much of our course content takes the form of narrated slides. To address this need, each slide has been broken into its own unit. As a result, all slides are now able to support captioning. Our third goal involved submitting the Storybook+ Player for qualified accessibility expert review and experienced screen reader user review. These reviews allowed us to determine how the changes we made are used in practice. From these reviews, we made technical improvements to create a more robust multimedia player that allows all users to have access to the online educational content.
D2L content does not have to be boring black and white pages. Join this session to see creative ways to build and organize content pages in a flexible and aesthetically pleasing format with Brightspace content templates and CSS code.
Learn how to make your webconferences simple and beautiful again with Blackboard Collaborate Ultra. Ultra is the next-generation webconference software rolling out across the UW System. It's an all new platform, featuring Java-less connection, HD video and audio, easy application sharing, and a streamlined interface. Find out how Blackboard Collaborate Ultra can help you create simple, powerful meetings!
This panel discussion session brings together several instructional designers working at various colleges and universities in Wisconsin to share their ideas and involvement in working with faculty across their campuses. The goal of this discussion is to provide faculty, administrators, instructional technologists, and other instructional designers with an understanding of the commonalities and parallels of this work. Each panel participant will share a brief message on their professional activities and will then be asked a series of questions, aimed at developing a sense of some common themes and practices that revolve around the term instructional design. The participants represent a variety of contexts in higher education, so the discussion will highlight what makes the work of instructional design unique to each institution, but also demonstrate how similar challenges and opportunities represent the macrocosm of the changing landscape of higher education. This panel discussion is part of the conversations a group of regional instructional designers working in higher education have been having. The group is developing a mission, which will hopefully lead to further panel discussions on important issues in higher education teaching, learning, and design practices.
Some instructors need to teach large college classes with more than 100 students. They constantly feel the challenge on how to actively and effectively engage each and every student in her/his learning inside the large lecture hall. iClicker and its Reef Polling Response System is an innovative learning technology that can increase student attendance, engagement and performance in large classes. The technology directly impacts instruction and students' learning, as well as promoting a technology-enriched learning environment and mobile learning. Join us to learn how this 2015 UW System Innovation Fund awarded project was implemented at UW-Superior; how iClicker technology impacts the student learning in large General Education classes; what have worked; what challenges we experienced; as well as our recommendations on effective promoting and integrating iClicker technology in large classes.
Seasoned administrators will describe their process for vetting LTI integration requests. What kind of detective work has to be done before you incorporate an LTI into your LMS? What kinds of integrations are there? How are they integrated into courses? Lastly, we'll share our experiences with some LTIs that we've incorporated.
Wednesday
(K) Keynote – (LE) Learning Environment – (FD) Faculty Development – (HT) Hot Topics – (HR) How-to & Resources – (SE) Student Engagement
Schedule for Wednesday, April 6, 2016 (ALL TIMES IN CENTRAL DAYLIGHT TIME)
Time
Session
8:45 – 10:00 AM
Preparing for Higher Education's Future Students: Trends in K-12 Education Richard Bryne (K)
Session 1
Session 2
Session 3
10:15 – 11:00 AM
F1 – Using ePortfolio and Brightspace to Assess General Education Program Learning Outcomes
Karyn Biasca, UW – Stevens Point (FD)
F2 – Accessibility and Universal Design
April Pierson, UW – Eau Claire & Todd Dresser, UW – Green Bay (HR)
F3 – Remind.com: A Quick Way to Reach Students
Jessica Brogley, UW – Platteville (HR)
11:15 – 12 noon
G1 – Design and Development of the Flexible Option: UW System's Competency-Based Education Model
Ryan Anderson, UW – Extension CEOEL (HT)
G2 – An Explanation of Using PowToons to Create Explainer Videos
 Karla Farrell, UW Colleges and Extension (HR)
G3 – Accessibility in D2L
Elizabeth Simpson & Amy DiMola, UW – Whitewater (LE)
1:00 –
1:45 PM
H1 – Using Google Drive and Other Google Tools to Facilitate Learning
Jessica Brogley, UW – Platteville (LE)
H2 – Sparking Student Engagement: Using templates in an LMS
Pat Fellows, University of Oregon (Instructional Technologist Emertis, UW – Colleges) & Karen Matson, University of Oregon (SE)
H3 – Online tools for face to face classes
Ada Duffey, UW – Waukesha (HR)
2:00 – 2:45 PM
I1 – Can I Use This? Copyright in Education
Rachel Metzler and John Hollenbeck, UW – Colleges Online (HR)
I2 – Enriching Faculty Development through a Virtual Teaching Commons
Nicole Weber, UW – Whitewater Amy Mangrich & Dylan Barth, UW – Milwaukee (FD)
I3 – Getting Started with Qualtrics
Beth McGee, UW – Parkside (HR)
3:00 – 3:45 PM
J1 – Lightning Round:Cool Tools
Moderator Josh Krohn, UW – River Falls Panelists Avonlea Hanson and Katie Venit UW-Eau Claire (HR)
J2 – Implementing Mastery Learning in a Large Lecture
Holly Ziobro, UW – Platteville (SE)
J3 – Let's Use the Green Screen!
Jessica Brogley, UW – Platteville (HR)
Session Description
UW-Stevens Point recently revised the General Education Program (GEP) and the plan for assessment of GEP student learning outcomes. A major challenge in outcomes assessment for the GEP is the diffuse nature of student attainment of these outcomes, involving thousands of students taking hundreds of courses that are taught by faculty from a wide variety of disciplines. Rather than attempt to collect information on outcomes attainment directly from the students, the university developed a plan that required instructors to prepare course portfolios that present evidence of student achievement of the learning outcomes. These portfolios use an ePortfolio template to facilitate the logical organization of the materials. These materials include: – course syllabi – methods for evaluation of student attainment of the GEP outcomes – examples of student work – faculty reflection and plans for improvement The instructors submit their completed ePortfolios to a Dropbox in a Brightspace course created specifically for their GEP category. Reviewers evaluate these ePortfolios and provide feedback to the instructors using rubrics in the Dropbox. The data generated from the rubrics can then be aggregated for reporting purposes. After the first two years of assessment, several challenges were identified with the system. This year, the ePortfolio template will be simplified, and much more specific guidance provided for the required components. The presentation will include: – brief description of UWSP's GEP – brief description of the assessment process – demonstration of the ePortfolio and the course space – discussion of the strengths and weaknesses of this system – changes that have been made in the process The audience will take away ideas on how ePortfolio and Brightspace courses can be integrated in a system for assessing learning outcomes that generates actionable data and information.
Explore the reasons behind the renewed interest in competency-based education and the design and development approach created by the University of Wisconsin-Extension for UW System's Flexible Option Model. Attendees will take a tour of a competency set (course), review successes, lessons learned, and information regarding future development plans.
Google Drive can increase engagement and facilitate learning in ways other tools can not. Students are entering our classrooms with skills using Google Apps and tools either in high school or in their personal lives. These tools allow for communication, collaboration, and creation in real time. Jessica is will give you a tour of how she uses Google Drive with her students every day. Additionally, she'll give you a tour of Google Hangouts, Google Maps, Chrome Extensions with specific uses in her courses. Come see how Jessica uses Google Apps with her students!
"Can I use this material?" This is an common question both in the classroom and online. Rachel and John will explain how copyright law defines ownership of materials, and how two amendments, Fair Use and the Teach Act, create possible exceptions for educational use. Using a variety of media as examples, they will walk through the process and teach attendees to determine with confidence if the use of specific media is allowed.
We'll present a variety of tools that people have used for their in-person and online teaching.
Incorporating a few considerations into your routine when creating instructional materials can create an environment more welcoming to students with and without disabilities. In this session, we will describe practical tips that instructors and instructional designers can use for creating accessible text documents – including PDFs and PowerPoints – that we learned as part of working on our projects for the LTDC Accessibility Grant program. In addition, we will share options and tips for creating captioned videos.
You, too, can create quick animated videos using PowToons to introduce or explain a topic. PowToons is an easy to learn online application. Get at the what something is and the why your audience should care by creating a professional looking video for cheap or free. Introduce an assignment, yourself, a concept and more with drag and drop ease. We'll cover the basics and introduce some ways to make your videos even fancier.
As we move through the continuum of classroom teaching to online; student engagement becomes increasingly difficult. Using well-designed templates for your Learning Management System (LMS) fosters time on task, increases engagement with course materials, addresses different learning styles, and kindles the learning community. We will provide examples of scalable templates that function across disciplines and across Learning Management Systems. We'll also share how this concept has been received by faculty.
Faculty development programs for online and blended teaching, like the higher educational landscape itself, must continually adapt in order to effectively engage instructors who employ increasingly sophisticated approaches and tools for teaching. In a world that demands flexibility due to increasing workload, face-to-face faculty development programs are no longer enough. Units that support online and blended teaching and learning must provide opportunities for instructors to explore solutions to common pedagogical problems, share strategies that work, and create communities of practice in a flexible, engaging asynchronous environment that encourages anyplace/anytime participation. With this in mind, current and former members of the UW-Milwaukee Online and Blended Faculty Development team will share their experiences working with instructors to develop Scholarship of Teaching and Learning (SoTL) projects, with support from a grant through the Office of Professional and Instructional Development (OPID). Instructor projects featured solutions to common pedagogical problems in online and blended courses and were disseminated in an online collaboration space called the Virtual Teaching Commons (virtualteachingcommons.org) with the goal to: -decrease anxiety around online and blended teaching and learning; -enhance pedagogical knowledge and skills around online and blended learning; -build community among online and blended teachers; -highlight and reward the excellent work our instructors are doing on campus; and -promote quality in online and blended course offerings. Results from the initial round of SoTL projects and lessons learned from the process will be highlighted. Presenters will also share examples of instructor projects and the template used by the instructors to create the Virtual Teaching Commons contributions. Finally, future plans for growing and evaluating the Virtual Teaching Commons, as well as potential areas for cross-institutional partnerships will be discussed.
Mastery learning is a paradigm whereby a student must demonstrate proficiency with a set of material before advancing to new material. This teaching style can be very effective in a subject that builds upon itself such as chemistry. I have taught an 8 week introductory chemistry class with an enrollment of 130 students using mastery learning 5 times now. Each time I've looked for areas that need improvement and made adjustments with the next class. These areas of improvement include: selling the idea of mastery learning to the students, student attendance, materials supplied to the students, and time spent grading. In this session I will share why I felt it was necessary to revamp the introductory chemistry course, along with my trials, tribulations, and successes so far.
Remind.com is a fantastic tool to communicate with your students on the fly using a computer, tablet, or smartphone. Not only can you text your students messages, they can reply to you with short chat replies. Jessica uses this tool to communicate with all of her classes regarding course updates, schedule changes, and other important items of business. Students have been thankful. Jessica will provide a quick tour of this versatile, free tool that you can use yet this semester. Jessica is an instructor in the School of Education at the University of Wisconsin-Platteville. She teaches courses in educational technology and pre-student teaching for Secondary Education students. Jessica is also a Google Certified Trainer and Innovator and travels Southwest Wisconsin and Northwest Illinois training staff on Google Apps and other technology skills.
This presentation is a collaboration between the Learning Technology Center (LTC) and the Center for Students with Disabilities (CSD) at the University of Wisconsin-Whitewater. All instructors, whether teaching online or face-to-face, regularly run into issues with accessibility. This presentation will explore the most common issues regarding accessibility in D2L, and advice for better results. Topics will include document types, tables, colors, pop-up windows, alt-tags, and screen-readers.
I teach Accounting classes at UW-Waukesha. In the last year, I have incorporated a few new online tools. One is making powerpoint recordings with screencastomatic. (www.screencastomatic.com) I have made recordings of all of my powerpoint slides presented in class. Students can use this as reinforcement if they are having a hard time understanding a concept. I have also used screencastomatic to show students around a particular website. The program records whatever is happening on your screen. Another great tool I just learned about is doceri. www.doceri.com This program has many uses. You can load powerpoint slides to the program and then when using an iPad, you can use your finger to direct students to different parts of the slide. In addition, you can record your work. I also use doceri to create videos to show students how to work through a problem. I use an online homework tool from the publisher. The tool is called WileyPlus. It allows the student three attempts to enter the correct answer. After the first attempt, the parts of the problem that are correct are lit up in green. The parts of the problem that are still incorrect are marked in red. An instructor is able to see the time it takes for completion as well as the score. I have also used Blackboard Collaborate for a Sunday review session during a summer course. The course was pretty fast paced so I wanted to make myself available for the students. The goal of our first meeting on Blackboard Collaborate was to just work through any technical difficulties. We worked through getting everyone to be able to log on, getting the students to be able to hear me and getting their microphones working. Typically, the students preferred to type their questions rather than speak.
In this session, we'll explore the basics of creating,editing, and distributing a survey in Qualtrics. You'll also learn how to view your results and create reports that clearly display your data. Lastly, we'll steer you to where you can learn more and get assistance.
Green Screening is a relatively inexpensive technology tool that offers your students a way to collaborate and create digital projects in your courses. Using an iPad, Do Ink's "Green Screen" App, and a lime green background, students can create movies demonstrating their knowledge in a creative way. Green Screening is simply this: Using Do Ink's "Green Screen" app, students can upload a background image or video. As long as the iPad is pointed at a lime green background, the iPad will record a video of that background image or video behind students as if they were really standing in front of that image. For example, students could give a tour of a beating heart or a historical location all while standing directly in front of the footage! Sound interesting, but hard to imagine? Jessica will give you a tour of what students (and/or teachers) need to get started, how to use the app, and what to do with it when finished. Jessica is an instructor in the School of Education at the University of Wisconsin-Platteville. She teaches courses in educational technology and pre-student teaching for Secondary Education students. Jessica is also a Google Certified Trainer and Innovator and travels Southwest Wisconsin and Northwest Illinois training staff on Google Apps and other technology skills.

FAQ
Attendee Information
The conference is scheduled for April 5 and 6, 2017.
No. Anyone with a computer and an internet connection can attend.
It is free to attend the Virtual Showcase.
No, but it is recommended. Registering in advance will ensure that you will be informed of schedule changes and other important updates.
Presenter Information
Unless you are one of the keynote speakers, probably. You can apply as a co-presenter with someone affiliated with the University of Wisconsin System.
The deadline for submitting education session proposals is February 12, 2016.
We will notify presenters of selected education sessions in late February.
Technical Information
We will be using Blackboard Collaborate to conduct this virtual conference. Blackboard Collaborate is similar to other webconferencing tools like WebEx, GoTo Meeting, or Skype. Instructional Communications Systems will be monitoring all sessions to provide technical assistance. Volunteer moderators will also attend sessions to help presenters. 
1) Showcase website
2) Presenter responsibilities document
3) Live webconference training
4) Moderator during the session to help keep the session organized
5) Help Desk for technical troubles
Slide shows are generally PowerPoints although the Blackboard Collaborate (BbC) webconferencing application will also allow the upload of graphics. BbC converts uploaded files to a series of image files so links in your show are no longer active. You can also share your browser or any software operating on your desktop. Video shared will have delays and be choppy. If you want to share video, paste a link in the chat window and instruct participants to watch in their browser. They can indicate in the chat window when they are done watching the video.
A complete list of education sessions, descriptions, and links to the virtual conference rooms will be posted on the Sessions tab as it becomes available.
Yes. Sessions will be recorded and links to the archives will be posted on the Sessions tab after the conference.
Accommodations
Committee
The committee is comprised of representatives from across the University of Wisconsin system. Representatives are:
Karla Farrell – Chair
University of Wisconsin Colleges and Extension Central IT
Thomas Arendalkowski
University of Wisconsin Colleges and Extension Central IT
Bernard Gallagher
University of Wisconsin Extension CEOEL
Jennifer Hendryx
University of Wisconsin Oshkosh
Joshua Krohn
University of Wisconsin River Falls
Stacy Leno
University of Wisconsin Superior
John Oppenheimer
University of Wisconsin Madison Continuing Education
Elizabeth Simpson
University of Wisconsin Whitewater