Rich Media in Teaching and Learning: What is it, and how can you use it right now?
Steve Covello Tuesday, April 5, 2016 8:45 AM (CST)
This presentation will introduce a reinvented definition of rich media for teaching and learning, how to use it in a pedagogically effective way, and how everyone can use it no matter your level of experience. We will focus on finding ways to convey information that are most advantageous to learners, and then explore how to surround rich media with a "pedagogical wrapper" so that their engagement with it is relevant to your instructional goals.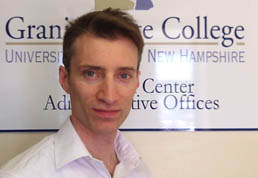 Steve is the Rich Media Specialist and an Instructional Designer for Granite State College (University System of New Hampshire) working directly with instructors on online course design and development strategies. He also teaches online for GSC's undergraduate Communications program. He earned his MS in Instructional Design, Development & Evaluation at Syracuse University, Syracuse, NY, and BA in Communications at William Paterson University, Wayne, NJ. Steve also holds an AS from Vincennes University in Bowling Lanes Management & Pinspotter Mechanics.
Prior to working in higher education, Steve worked for 20+ years in New York City as a video post-production editor and graphic animator serving TV commercial, broadcast, educational, fine art, and corporate clients. He is also a Web designer on the WordPress platform, and digital music composer. 
Steve sees the challenges of teaching and learning online as fundamentally based in communication: How can we convey information in a way that is most advantageous for learners? How can we reduce the potential for learners to interpret what we publish in ways other than how we have intended? How can learners produce artifacts that best express the character of knowledge and skills they have learned?
Steve has presented at NERCOMP (Educause), AAEEBL, USNH's Academic Technology Institute, Montclair State College's Emerging Learning Design conference, and currently holds a Research Associate position with the International Board of Standards for Training, Performance, and Instruction.
There has never been a better time in the evolution of teaching and learning to take advantage of the power and ease of use of contemporary Rich Media. The affordances of Rich Media belong in the mainstream of your online course design and development strategies right along side traditional ones.

Steve Covello
Preparing for Higher Education's Future Students: Trends in K-12 Education
Richard Byrne Wednesday, April 6, 2016 8:45 AM (CST)
From phones to tablets to televisions today's students are more connected to the world than ever before. With a few keystrokes and a click students can discover new information and challenge old information.  K-12 instructors are leading the way by incorporating technology into their courses in innovative ways.  What kinds of things are they doing?
What does this mean for higher education? What technology expectations will new students have of us? In this keynote Richard Byrne will offer some answers to those questions and challenge you to find new ways of leading students in a hyper-connected world.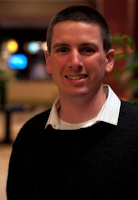 Richard Byrne is a former high school social studies teacher best known for developing
the awardwinning blog Free Technology for Teachers. He has been invited to speak at events
on six continents and would gladly go to Antarctica. Richard's work is focused on sharing free
resources that educators can use to enhance their students' learning experiences.

Richard is a five time winner of the Edublogs Award for Best Resource Sharing Blog.
Richard became a Google Certified Teacher in 2009. 2012 saw Richard receive a Merlot
Classics award from chancellor's office of California State University. In 2010 he was a finalist
for ACTEM's (Association of Computer Teachers and Educators in Maine) educator of the year
award. Tech & Learning Magazine named Richard one of their "people to watch" in their 30th
Anniversary celebration.

On a daily basis Richard's blog Free Technology for Teachers reaches more than 100,000 educators. In addition to writing Free Technology for Teachers , Richard also maintains PracticalEdTech.com. Richard's print work includes a monthly column for School Library Journal , contributing author to What School Leaders Need to Know About Digital Technologies and Social Media , and contributions to Teacher Librarian. Richard lives in Woodstock, Maine with his loyal dog Max.
I believe that when used correctly, technology has the power to improve student engagement and student achievement. I also believe that technology gives teachers the ability to form powerful, global, professional learning communities.

Richard Bryne