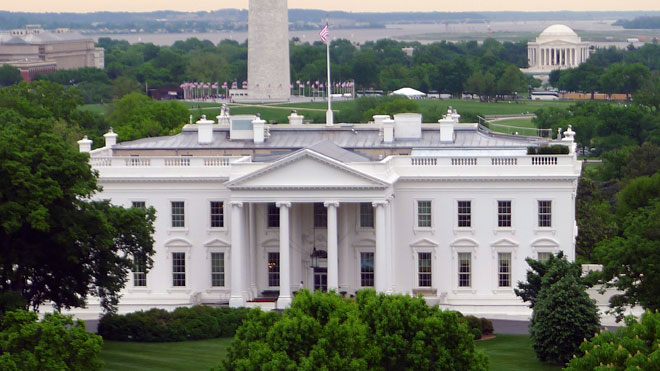 The UW System Office of Federal Relations oversees interactions with policymakers at the federal level.
The mission of the Office of Federal Relations is to increase the UW System's visibility in Washington, D.C., build partnerships with Wisconsin's congressional delegation and federal agencies, formulate and communicate federal priorities, monitor and analyze federal legislation and regulation, and support campus and student federal relations activities.
Kris Andrews is the Associate Vice President for Federal Relations within the UW System Government Relations office.
UW System – Federal Priorities 2017
The UW System's 2017 federal priorities build on the UW System's strategic framework, "2020FWD: Moving Wisconsin and the World Forward," a commitment to inspire, connect, and convene with the people, businesses, and communities of the State of Wisconsin and beyond. Through this vision, we will reinvigorate our economy and enhance the quality of life for all of our citizens.
The UW System's key priorities for 2017 include:
Funding of federal financial aid for students, including extension of the federal Perkins Loan program
Sustained funding for research and development
Relief from burdensome federal regulations.
FINANCIAL AID
In 2015-16, 37,000 Wisconsin resident undergraduate students attending a UW System institution received a Pell Grant, averaging approximately $3,800. Without that aid, low- and moderate-income Wisconsin students would likely be priced out of a college education. Further, with the growth in the number of "non-traditional" students and the push in Wisconsin for three-year degrees, the UW System supports the return of year round Pell Grants.
The Federal Perkins Loan program, meanwhile, provides low-interest loans to students based on financial need. The program expired in 2015 and was extended to Sept. 30, 2017, with the understanding that forthcoming legislation would consolidate federal grant and loan programs. To date, that consolidation – which the UW System supports – has not occurred. In the event Congress does not complete reauthorization of the Higher Education Act by the end of September, the UW System would urge that the Perkins Loan program be extended until an HEA reauthorization bill can be brought to the President for signature.
RESEARCH AND DEVELOPMENT
Federal research and development funding in all its forms helps drive academic quality and economic advantage for Wisconsin. In fact, Reuters ranked the UW System as #13 among its top 100 most innovative universities in the world in 2016. Federal funding for research supports a myriad of opportunities for students to engage in undergraduate research experiences that enhance their learning experience as well as their skill sets for entering the future workforce, benefiting both employers and employees. Many university-based research discoveries have commercial application. The UW System facilitates technology transfer by encouraging the disclosure of inventions and other intellectual property and then licensing and/or patenting promising inventions. In 2015, UW System institutions generated 528 disclosures, 88 new licenses for technologies and 174 U.S. patents. Federal funding at the National Institutes of Health, National Science Foundation, U.S. Department of Agriculture, and U.S. Department of Energy are vital to this work. The UW System recommends their continued support.
REGULATORY REFORM
The need for reform of the higher education regulatory system is profound. While oversight of taxpayer funding must continue, burdensome or excessive over-regulation imposes significant compliance costs on colleges and universities nationwide. UW-Madison is most significantly impacted; however, all UW institutions are subject to statutory, regulatory, and subregulatory requirements. Often with good intentions, federal oversight of higher education has evolved and expanded considerably over time. Streamlining, consolidating and even eliminating federal reporting and regulatory requirements are strongly urged by the UW System. The attached report provides the most comprehensive documentation UW System has ever provided to help aid Congress in its review.
The full UW System agenda of federal priorities for 2017 includes more detailed descriptions of the UW System's recommendations. It also includes supplementary information on the importance of federal financial aid to student success; key federal funding by appropriations subcommittee and agency; key federally funded UW System initiatives that advance discovery, innovation, and student and community impact; and recommended regulatory reform agenda items. This publication offers UW System's priorities as guideposts. As other issues arise, the UW System will work with its higher education partners and congressional delegation to review and respond accordingly.
Federal Relations
Kris Andrews
Associate Vice President for Federal Relations
1764 Van Hise Hall
1220 Linden Drive
Madison, WI 53706
608-263-3362
kandrews@uwsa.edu
Contacts
Connect with Members of Congress as well as legislative liaisons throughout the UW System. 
Federal Relations Updates