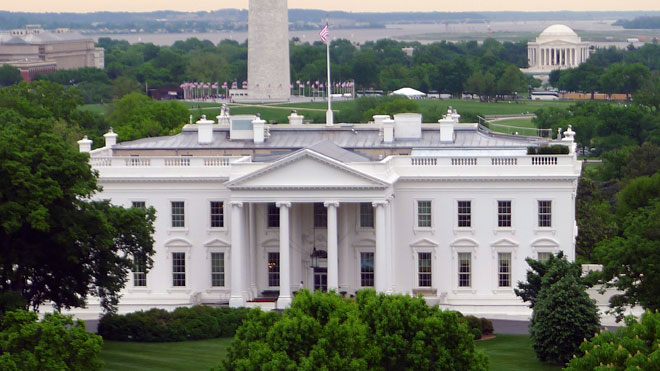 The UW System Office of Federal Relations oversees interactions with policymakers at the federal level.
The mission of the Office of Federal Relations is to increase the UW System's visibility in Washington, D.C., build partnerships with Wisconsin's congressional delegation and federal agencies, formulate and communicate federal priorities, monitor and analyze federal legislation and regulation, and support campus and student federal relations activities.
Kris Andrews is the Associate Vice President for Federal Relations within the UW System Government Relations office.
UW System Federal Legislative Priorities for 2018

The UW System's 2020FWD strategic framework priorities are strengthening the educational pipeline, supporting a dynamic university experience, and pursuing operational excellence. With that as a background, the UW System's key federal legislative priorities include:
Educational Pipeline
Access and Affordability
Enhance the Pell Grant program by providing cost-of-living increases in the maximum grant.
Support programs that minimize college debt burden for students.
Invest in the Supplemental Education Opportunity Grant and Federal Work-Study with a focus on student need.
Support continuation of the subsidized student loan program, including eligibility for graduate and professional students.
Support continuation of income-based loan refinancing programs.
Simplify the Free Application for Federal Student Aid.
Prepare Students for College
Provide robust funding for effective pipeline programs like TRIO, GEAR UP, and McNair.
University Experience
Foster Degree Completion
Support the needs of America's veterans.
Ensure effective implementation of the "Forever GI" bill.
Support long-term, comprehensive immigration reform.
Educate Students for Tomorrow's Workforce
Support competency-based education and direct assessment.
Invest in USDA Non-Land-Grant Colleges of Agriculture Program.
Solve Societal Problems through Research
Maintain strong funding for the National Science Foundation, National Institutes of Health, and U.S. Departments of Energy and Agriculture.
Operational Excellence
Enhance Campus Infrastructure through Regulatory Relief
Promote policies that advance campus safety and assist campuses with addressing sexual violence.
Support financial aid and research regulatory reform.
Remove loan origination fees.
Streamline the regulatory process to ensure research productivity.
Federal Relations
Kris Andrews
Associate Vice President for Federal Relations
1764 Van Hise Hall
1220 Linden Drive
Madison, WI 53706
608-263-3362
kandrews@uwsa.edu
Contacts
Connect with Members of Congress as well as legislative liaisons throughout the UW System. 
Federal Relations Updates