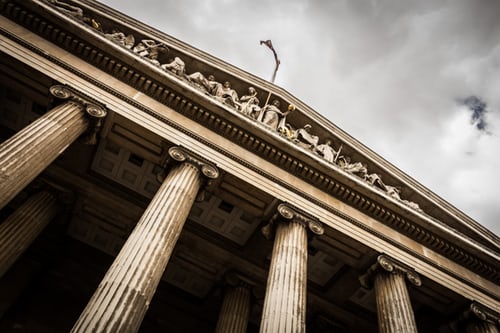 What's New?
On May 19, 2020 the U.S. Department of Education published new regulations governing campus sexual assault under Title IX, which prohibits sex discrimination at federally funded institutions. Stakeholders across the system collaborated to draft changes to Title IX codes and policies necessary to comply with the federal regulations. These changes will take effect on August 14, 2020 and can be found in the link below.
Emergency Rule Order For UWS 4, 7, 11, And 17 docx
Administrative Permanent Rule Drafts: Chapters UWS 4, 7, 11, and 17 are available for public comment until November 30, 2020, at 5 PM
Title IX Hearing Notice: November 30, 2020 from 10 a.m. to 11 a.m.
Interim Regent Policy Document (RPD) 14-2, Sexual Violence, and Harassment.
Title IX is a federal law that prohibits sex discrimination. Sex discrimination includes sexual harassment, sexual violence, sex-based misconduct, relationship violence, discrimination based on pregnancy, and the failure to provide equal opportunities in employment, admissions, or any educational programs or activities.
UW System adheres to all federal, state, and local civil rights laws prohibiting discrimination in employment and education. UW System does not discriminate in its admissions practices, in its employment practices, or in its educational programs or activities on the basis of sex. UW System is required by Title IX of the Education Amendments of 1972 to ensure that all of its programs and activities do not discriminate on the basis of sex and in compliance with Title IX,
Prohibited Conduct

Programs and Activities

Sex Discrimination
Sexual Harassment
Sexual Assault
Sexual Exploitation
Dating Violence
Domestic Violence
Stalking
Retaliation
Providing false information to a reporting or investigatory office on a Title IX matter
Refusal to comply with a reasonable request on a Title IX matter

Title IX's protection extends to a broad array of programs, benefits, and services, including:

admission/recruitment
housing
facilities
access to classes
counseling
financial assistance
employment assistance
health insurance
marital or parental status, including pregnancy
athletics
employment
UW System Title IX Coordinator Council Charter
Sexual Violence & Harassment Awareness, Prevention & Response site
Frequently Asked Questions
Title IX Coordinators
Title IX Coordinators at each institution.