9 a.m. to 4 p.m. (registration/light breakfast at 8:30 a.m.) March 9, 2023, at UW-Stevens Point
The UW System Navigate and Advising Workshop theme was "Building Communities to Advance Equity and Student Success," reflecting that UW System institutions continue to build the Navigate and advising community of practice by sharing best practices focused on student success and closing achievement gaps.
The morning plenary panel on "Doing the Work to Close Equity Gaps" included UW-Parkside and UW-Milwaukee discussing their implementation of Moon Shot for Equity best practices, impacts, and lessons learned. Northeast Wisconsin Technical College presented the afternoon plenary on "Strategies in Advancing Equity and Student Success." Breakout sessions showcased promising practices at UW institutions. Additional sessions allowed further cross-institutional sharing.
Advising Center Directors and Navigate Program Owners at each university collaborated on formation of their team.
---
Morning Plenary Speakers
LaToya White, EAB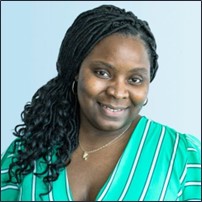 LaToya White is a Managing Director with EAB's Student Success Collaborative, overseeing partnerships and driving service strategies across the 400+ colleges and universities served by her team. LaToya leads a team of Strategic Leaders who partner with institutions to optimize their student success efforts. Her team leverages technology to provide data driven insights, support process improvement and workflow efficiencies, and enhance assessment capabilities. Prior to joining EAB, LaToya served as Executive Director at Health Leads Washington DC, a nonprofit focused on helping low-income families address their unmet socioeconomic needs. In this role, she partnered with senior executives at primary care clinics and community health centers to implement social interventions within patient care. LaToya holds a Master of Public Health from the University of North Carolina at Chapel Hill and a bachelor's degree from Boston University.
DeAnn Possehl, University of Wisconsin-Parkside
DeAnn Possehl currently serves as the Assistant Provost for Student Success at UW-Parkside and is leading UW-Parkside's student success efforts. She has over 30 years of higher education experience and previously served as the Assistant Vice Chancellor for Enrollment Management. As the Higher Expectations for Racine County Post-Secondary Education and Training Network facilitator, DeAnn facilitates the regional Talent Hub, focused on improving college completion in Racine and Kenosha County, and also serves on the planning team for the M7 Higher Education Regional Alliance Goal 1 (completion) work and the  Wisconsin Complete College America Alliance team.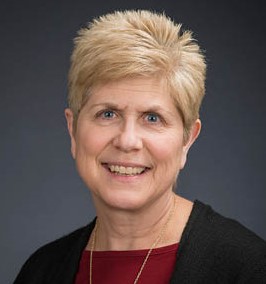 Jeremy Page, University of Wisconsin-Milwaukee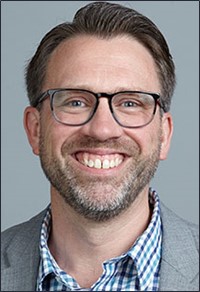 Dr. Jeremy Page is an educator and student advocate with a passion for fostering success both inside and outside the classroom. He has experience at a variety of campuses from West Coast to East Coast, including community colleges, small private institutions, and mid- to large-size state universities.  These opportunities have included interacting with students, faculty, and staff in student service areas including admissions, orientation, housing and residential life, leadership development, academic support, and retention programs. He currently serves the UW-Milwaukee School of Education as the Assistant Dean of Student Services. This involves overseeing enrollment management operations within the School of Education including marketing, recruitment, scholarships, academic advising, and co-curricular opportunities.  He also serves on the Navigate leadership team for UW-Milwaukee, coordinating and advancing use of the platform to foster student success in alignment with campus goals and the Moon Shot for Equity partnership. 
---
Afternoon Plenary Speaker
Matthew Petersen, Northeast Wisconsin Technical College
Matthew Petersen earned his Bachelor of Science in Exercise Science from Truman State University and a Ph.D. in Human Physiology from the Medical College of Wisconsin. He has taught in the biological sciences for over 15 years and has served in several administrative positions at Northeast Wisconsin Technical College (NWTC), most recently as Manager of Student Retention. He has also engaged passionately in NWTC's student success and equity agenda for over a decade, with an emphasis on expanding the availability and use of data to promote evidence-based growth and transformation.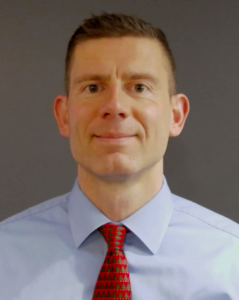 Log in with your email ID and password to access workshop materials, including presentation slides. 
Agenda
The agenda pdf includes details on plenary, concurrent, and "Hot Topics" discussion sessions.
Participant Roster
This roster pdf includes UW teams registered.
Location
UW-Stevens Point
Dreyfus University Center (DUC)
1015 Reserve St.
Stevens Point, WI
Contact
Sue Buth, Director
Office of Policy Analysis and Research
608-262-1751
sbuth@uwsa.edu