UW Law Days 2020
UW Law Days is coming to you! 
For roughly the last decade, we have been hosting UW Law Days, a symposium on legal issues and developments in higher education, here in Madison, Wisconsin.   This year we are changing our format to better deliver training across the UW System.  Our goal is to deepen our impact and expand it to a larger audience. 
Last year, we piloted Regional UW Law Days, which took UW Law Days on the road to four campuses across the state.  Based on feedback, it was a step in the right direction.  This year we plan to go further.  Our goal is to bring UW Law Days to each four-year campus for a single-day training.  Some of the advantages we've seen from the individual campus model include:
Lower cost to participants

 

Reduc

ing

 

participants

'

 need to travel

 

Training tailored 

to institutional needs

 

The a

bility to reach a larger audience

 
During the spring of 2020 we will be reaching out to each individual campus to discuss and choose the best date to host UW Law Days. 
Thank you for your support, engagement, and commitment as we create new paths to connect with you and your campus community.  
We look forward to visiting your campus! 
UW Law Days Updates - Distribution List
Do you want the latest updates on UW Law Days? Send us your information! You will receive important updates on UW Law Days, and your information will stay confidential.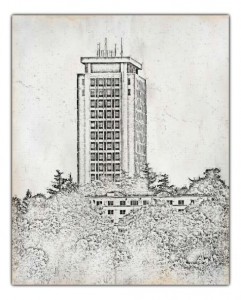 Thank you for participating!
Thank you for a successful UW Law Days 2018!
Post-Conference Survey and Results
Thank you to all of you who completed the post-conference survey.  We are pleased that UW Law Days success was been confirmed by the data.  Your feedback is important to us and helps us continue to provide a meaningful and productive conference.  You can download the survey results here: 2018 Law Days Post-Conference Survey Results pdf .
Continuing Legal Education (CLE) Credits:
UW Law Days 2018 was approved for 9 CLE credits by the Wisconsin Bar Association.
CLE Credit Approval Notice pdf