Regional UW Law Days 2019
Save the Date
The Office of General Counsel is taking our popular Law Days on the road later this year.
System Legal Counsel will be at the following campuses:
UW-La Crosse on Thursday, August 22
UW-Oshkosh on Tuesday, August 27
UW-River Falls on Tuesday, August 27
The agenda at Oshkosh and River Falls:
Legal topics for chairs and deans – 9:30-11:30
Ask-a-Lawyer session – 11:30-12:30
Copyright update – 12:30-1:30
Legal issues involving student interns and student employees – 1:45-2:45
Contracts and liability – 3:00- 4:30
The agenda at LaCrosse:
Legal topics for chairs and deans – 9:30-noon
Ask-a-Lawyer session – noon to 1
Legal issues involving student interns and student employees – 1:00 to 2:00
Copyright update – 2:00-3:00
Contracts and liability – 3:00- 4:30
Interested UW employees may sign up for any or all sessions at any of the three locations. We anticipate beginning a sign-up process in mid-August.
There will be no charge for these sessions, but lunch will be coordinated by the host campuses and may involve a cost to attendees.
Please circulate this to any persons at your institutions who would be interested.
While all are welcome, Regional Law Days is targeted to Office of General Counsel clients at the comprehensive institutions, which exclude UW-Madison and UW-Milwaukee.
Overview
UW Law Days is a symposium on legal issues and new legal developments in areas of interest to university administrators. Topics will include new developments and key legal issues in: Employment, Student Affairs, and Business Affairs.
University administrators including chancellors, provosts, deans, student affairs staff, chief information officers, public information officers, affirmative action directors, chief business affairs officers, human resources staff, athletic directors, campus chiefs of police, counseling and health services staff, international directors, risk managers, and others will benefit from this program.
Questions?
Contact
Office Manager
Office of General Counsel for UW System
608-262-2995
counsel@uwsa.edu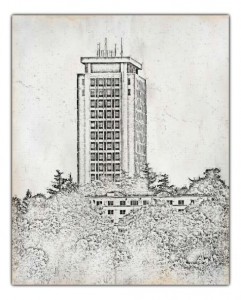 Thank you for participating!
Thank you for a successful UW Law Days 2018!  The dates for UW Law Days 2020 are still being determined.  When the dates are decided, we'll post them here and send them out the distribution list which you can sign up for below.  
Post-Conference Survey and Results
Thank you to all of you who completed the post-conference survey.  We are pleased that UW Law Days success was been confirmed by the data.  Your feedback is important to us and helps us continue to provide a meaningful and productive conference.  You can download the survey results here: 2018 Law Days Post-Conference Survey Results pdf .
Continuing Legal Education (CLE) Credits:
UW Law Days 2018 was approved for 9 CLE credits by the Wisconsin Bar Association.
CLE Credit Approval Notice pdf