Building the New: Innovate, Integrate, Motivate
The University of Wisconsin System is in the midst of restructuring. Longtime organizations are being re-shaped in this transition year. The University of Wisconsin System Learning Technology Development Council supports the University of Wisconsin System 2020FWD Vision. This Virtual Showcase is one way to promote the concept while we embrace and implement change in the learning technology world. We hope to ease the transition for our instructors and learners.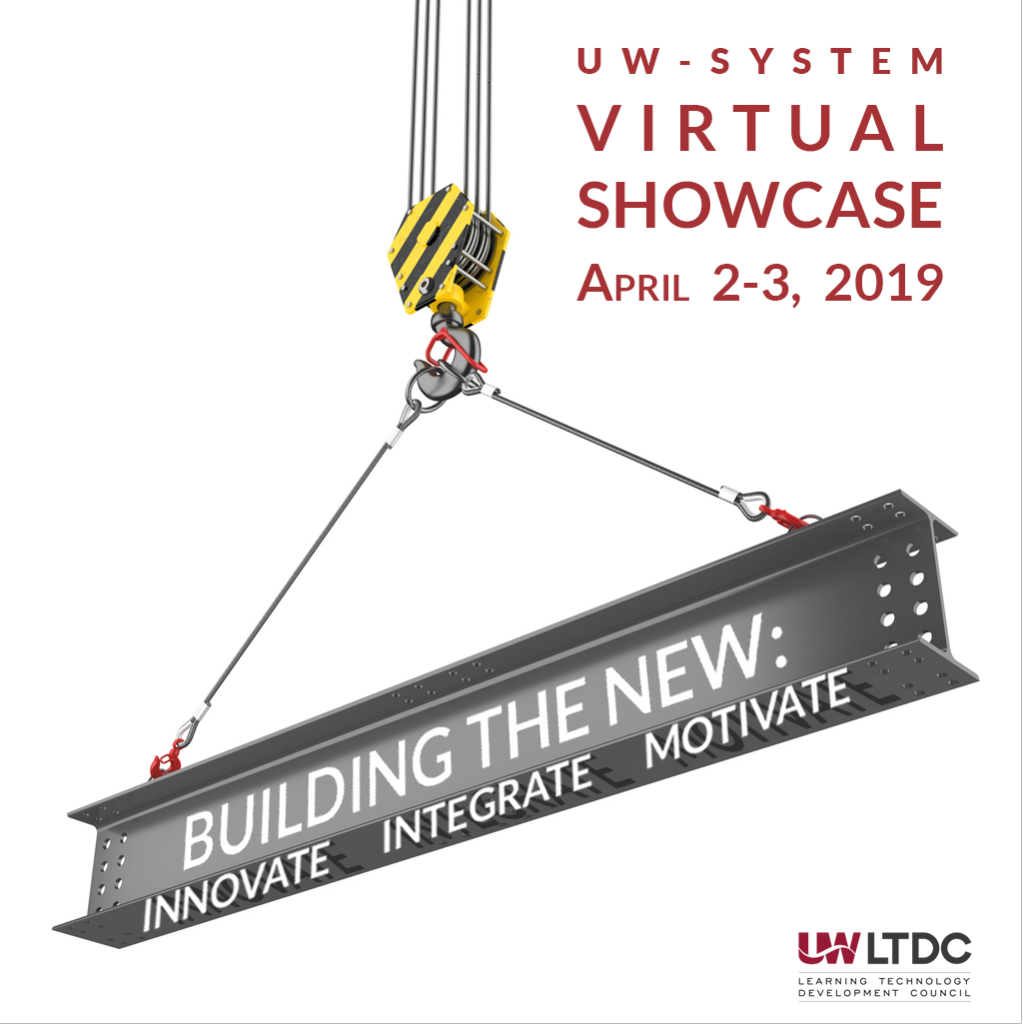 Register to Attend
Register to attend the 2019 UW-System LTDC Virtual Conference. Registration is free and open to everyone. You'll need a computer and an internet connection. Registered participants will receive notices of schedule changes and cancellations.