On Your Mark, Get Set, Go! How Digital Learning Skills are Shaping the 21st-Century
Leah Chuchran-Davis Tuesday, April 3, 2018 8:45 AM (CST)
No longer just consumers of information on the Internet, we are also composers and creators. As we prepare and support students for the future, we must consider the skills that are required to function in today's digital environment and in the workforce. What can we do as educators and administrators to strategically implement digital fluency, literacy and citizenship skills and competencies across the curriculum? This keynote will actively explore these topics through examples and discussion.
By attending this keynote, you will be able to:
Differentiate between digital fluency, digital literacy, and digital citizenship
Explore the role of the educator in developing 21st-century digital learning skills in students
Assess the implications of digital learning skills and competencies and how they apply to differentiation in the classroom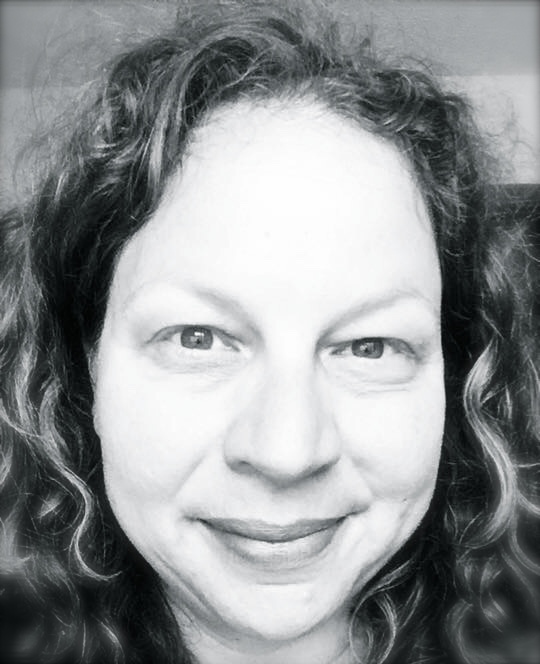 Leah Chuchran-Davis is the Director of Instructional Design Quality and Continuous Improvement at iDesign. iDesign is a higher education service provider which partners with universities to build, grow and support online and blended courses and program offerings. As an online educator and mentor, she also facilitates a variety of workshops and mastery series along with the Instructional Design Certificate Program at the Online Learning Consortium. For the last three years, Leah has supported the growth of the summer online program at Emory College, increasing the number of courses from six to 33. Since 2005, she has worked to support many individuals, departments, and schools that have been completely new to the online environment.

Leah obtained an M.S. in Organizational Management from Chadron State College, a post-graduate certificate in Instructional Technology from San Diego State University and a B.S. in Information Systems from the University of Phoenix all via online programs.

She currently resides in western North Carolina on 36-acres in the Blue Ridge Mountains as she and her family begin to grow a self-sustaining micro-farm. 
Teaching Philosophy:
It's almost like the "choose your own adventure" books from back in the day – just as much as educators want academic freedom, so do students. Given a supportive, active learning pathway, students will surprise us with their commitment and creativity.

Leah Chuchran-Davis
Change...The Spark of Innovation
Jamie Seger and Paul Hill Wednesday, April 4, 2018 8:45 AM (CST)
Appreciate when things go awry. It makes for a better story to tell later. – Simon Sinek
Everyone wants innovation. No one wants change. Change, however, is a critical element of innovation. Many of the world's most impactful innovations were born from constraint, stress, and even fear. When change is forced upon us, how can we adopt a different mindset to turn uncertainty into opportunity? How can change spark a culture of continuous improvement needed to address complex issues on our campuses and in our communities? Innovative practices can ease difficult transitions and spur momentous change for an organization and individual, by those who know how to transform vulnerability into action.

Jamie Seger has served as director for the Ohio State University Extension Educational Technology unit, which spearheaded both state and national innovation efforts from new scholarly review processes for digitally created works to hackathon events. She also co-founded the nationwide eXtension Educational Technology Learning Network and served as its leader of Community Design. Jamie has given more than 50 presentations, including invited keynotes and workshops, on technology use in innovation in Extension. Recently, Jamie's role in Ohio is currently in flux as OSU Extension transitions into their new organizational structure.
Paul Hill is a tenured Extension Associate Professor for Utah State University where he leads economic development and 4-H STEM education programs in Washington County. In 2015 he was awarded the Utah Governor's Medal for Science Technology as well as the Faculty Innovator Award from USU Extension for his work in spreading the Maker Movement statewide. Paul received a national fellowship with the eXtension Foundation to study the economic impacts of the Maker Movement nationwide and represented Utah as a Maker Ambassador to the White House during the 2016 National Maker Faire. In 2013, Paul piloted the first 4-H Computer Science Clubs and this year he is leading professional development for the National 4-H Computer Science Pathway program to reach 100,000 youth in 22 states with $1.5M funding from Google.
Jamie and Paul received the inaugural Joint Council of Extension Professionals Creative Excellence in Extension Award in 2016 for their leadership in educational technology and innovation.
Amazing things happen when we gently nudge each other out of our comfort zones.

Jamie Seger
Innovative work is inherently uncertain

Paul Hill