Course apps have been pre-approved for integration into your courses but have not yet been installed. Follow the below instructions on how to install an application in your course.
Open Settings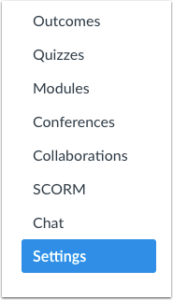 In Course Navigation, click the Settings link
Open Apps

Click App tab.
View Available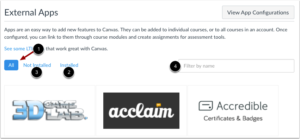 The App Center shows all apps available in your course [1]. You can also filter by installed [2] and not installed [3], or use the search field to locate a specific app [4].
View App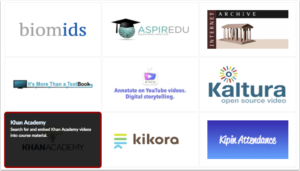 To view a quick description of an app, hover over the app. To view all details, click the app.
View App Details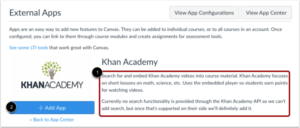 Note: The Canvas App Center does not always contain all the information about an app. You may want to visit the Edu App Center for complete information about the external app you want to configure.