Starting June 13, 2022, when you sign into UW System applications you will need to reselect UW-Shared Services from the dropdown menu. You will need to do this even if you have already saved your UW-Shared Services selection.   
The sign on screen will prompt you to select your institution. The image below shows where you will need to reselect your institution.
You will also notice that you will experience the new login screen that appears for Office 365 applications.  
This change only applies to the following email domains: @wisconsin.edu, @uwss.wisconsin.edu, @business.wisconsin.edu, and @humanities.org.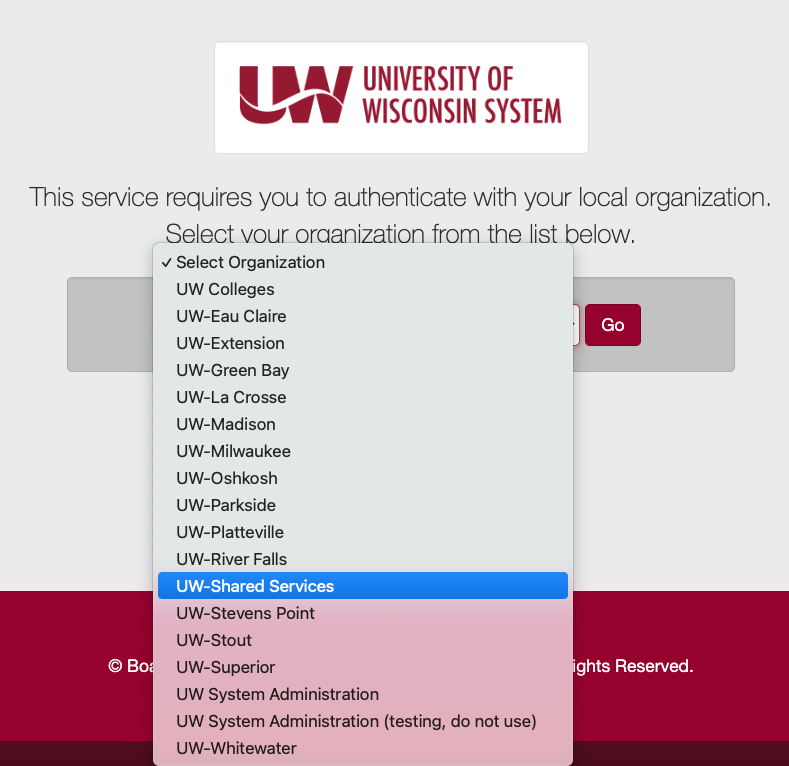 Note: If you use an email address with a domain (ex: @uwsa.edu) not listed above, you are not impacted by this change. 
If you use an application that uses the single sign on (image shown above) that is not working after June 13th, please contact helpdesk@uwss.wisconsin.edu.