Get Help
Contact a specific campus or county expert to get help with your questions.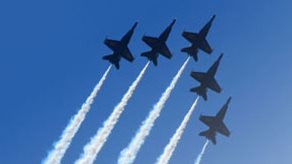 Four steps to get started on your college education:
Talk with your County Veterans Service Officer
Consider your career and education goals
Talk to a Campus Veterans Coordinator
Apply for admission
1. Talk with your County Veterans Service Officers
Every county in Wisconsin has a County Veterans Service Officer (CVSO) who can provide information and assistance in obtaining state and federal veterans benefits, programs, and services.
2. Consider your career and education goals
Exploring a Career
Use the resources below to learn about academic majors and professional careers.
WISCareers helps you self-manage your career with career assessments, information about occupations and schools, and resources to help you locate job openings.
Choosing a Major
For help choosing a major or program, check out MajorMania, a searchable site of University of Wisconsin undergraduate and graduate academic programs
3. Talk to a Campus Veterans Coordinator
Each of the UW System campuses has a Campus Veterans Coordinator who can talk with you about veterans' services and refer you to other specialists at the campus to answer questions about academics and special opportunities offered at that campus.
Wisconsin Technical College System campuses offer extensive career advising and have counselors who can answer your questions and refer you, as appropriate, to other campus resources.  Please contact the college or campus you are interested in.
If you have previously served
Knowing what federal and state benefits you are eligible for, and how much you are entitled to under each benefit, is an important first step in your decision-making process.
For information on all services and benefits available to you as a veteran, see your County Veterans Service Office (CVSO).