You may know that you can use Site Improve to view statistics about visits to your site. Now, we can get a better idea of where that traffic is coming from.
The Helpdesk recently helped us using campus IP address lists to add filters that allow us to view traffic that comes from campuses.
In SiteImprove Analytics, choose the filter. There are options for each campus, and "UW-System-wide" which includes all campuses. Finally, you will see a "Public" filter which excludes all campuses.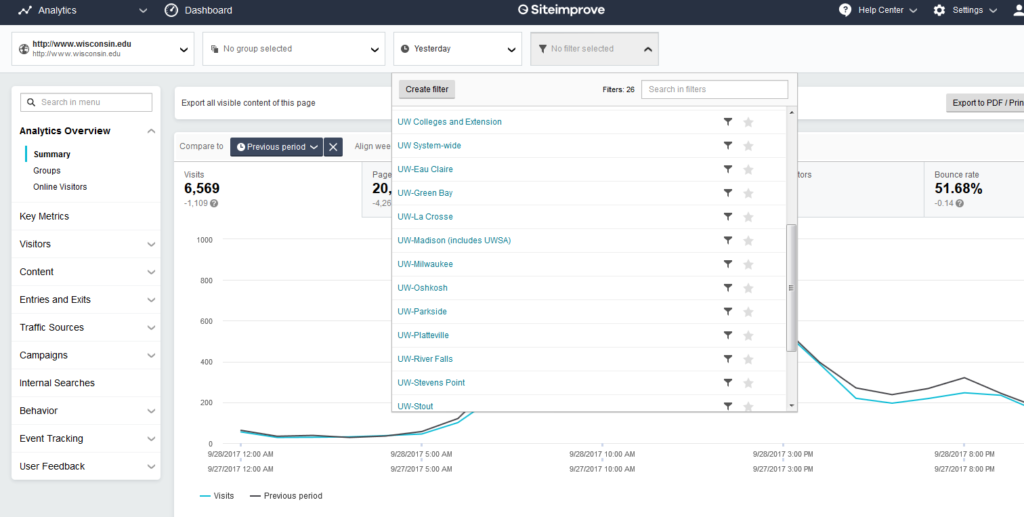 Related Links