Discover Access, Affordability, and Opportunity
The UW System is expanding access to higher education, maintaining affordable tuition, and increasing opportunities for students. We are doing this by joining UW Colleges' 13 two-year campuses with the UW System's four-year comprehensive and research universities. Uniting these institutions ensures the future viability and sustainability of all UW campuses. Restructuring the UW System upholds our longstanding commitment to providing access to affordable, quality higher education to all Wisconsin residents.
We hope you will join us on this exciting journey. Discover the new UW System.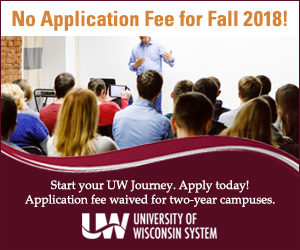 Discover Access, Affordability, Opportunity
UW System Restructuring Plan Approved
Alignment of 13 two-year UW Colleges with seven four-year UW comprehensive and research institutions is effective July 1.
Board of Regents Resolutions
UW-Eau Claire RESTRUCTURE
UW-STEVENS POINT RESTRUCTURE
UW-Whitewater RESTRUCTURE
UW-PLATTEVILLE RESTRUCTURE