As university travel picks up pace, travelers may notice longer than anticipated  hold times. Travel Incorporated is aware of the long hold times and is working to improve operations in order to answer calls in a timely fashion. In addition to a phone call, here are other ways you can reach Travel Inc. that may be more expedient:
Chat – can be used to reach Travel Consultants or Online Technical Support and is found within the eItinerary (e-mailed after a trip is booked) and the Travel Hub.
.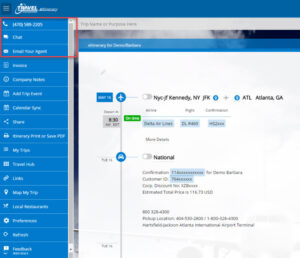 Call back feature – Callers will be presented with the following option "Your call is extremely important to us. Your estimated wait time is less than X minutes. If you would prefer to receive a callback, you will not lose your place in line, Please press 1. Otherwise remain on the line, and the next available travel consultant will assist you."
Email – uwtravel@travelinc.com. This email box is monitored by the  dedicated UW team and is available from 7AM-8PM CST (excluding Holidays) Monday thru Friday.