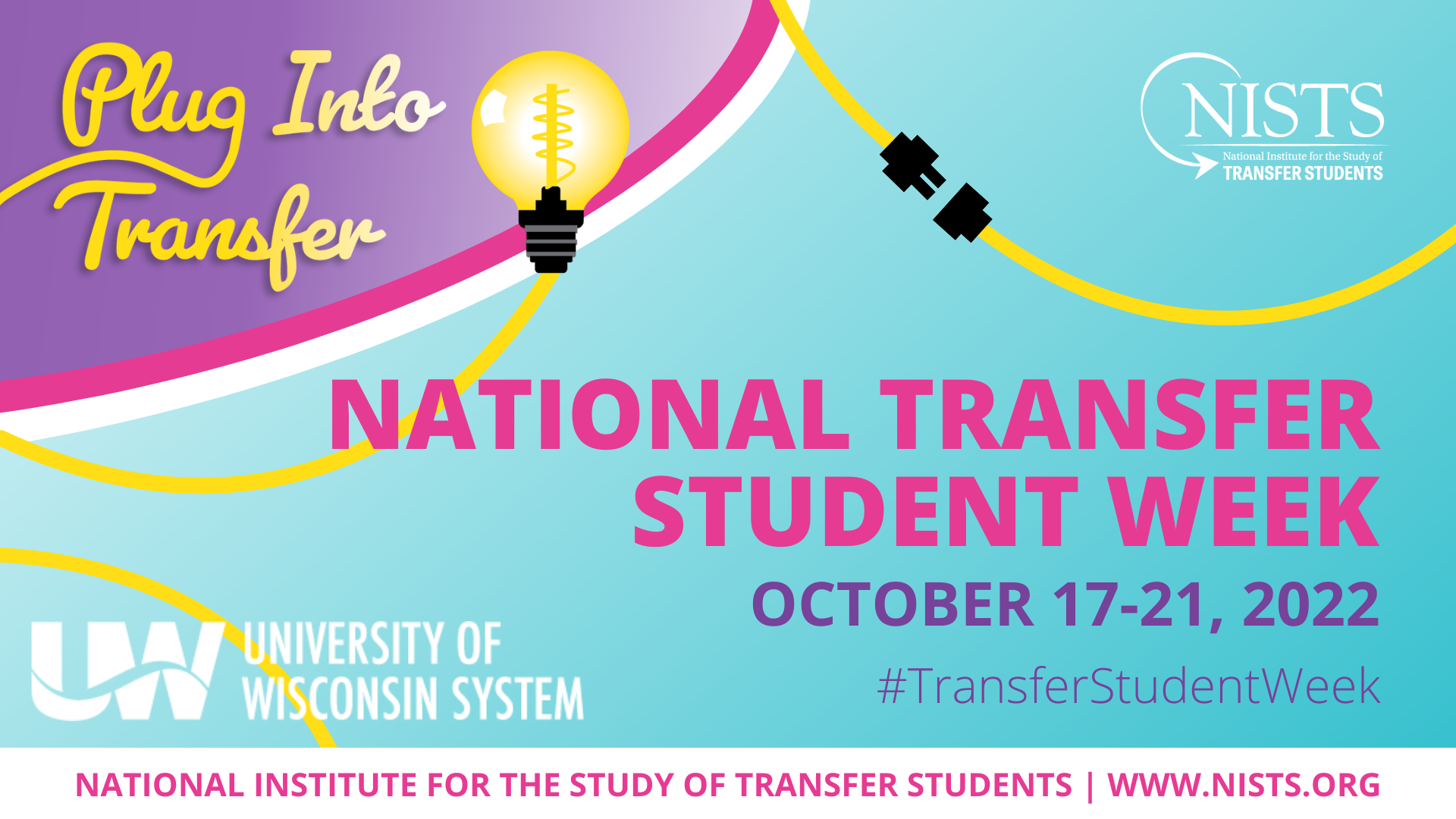 Check us out during National Transfer Student Week to view more Transfer Student Spotlights!
Transfer Student Spotlight
Marcos Cecenas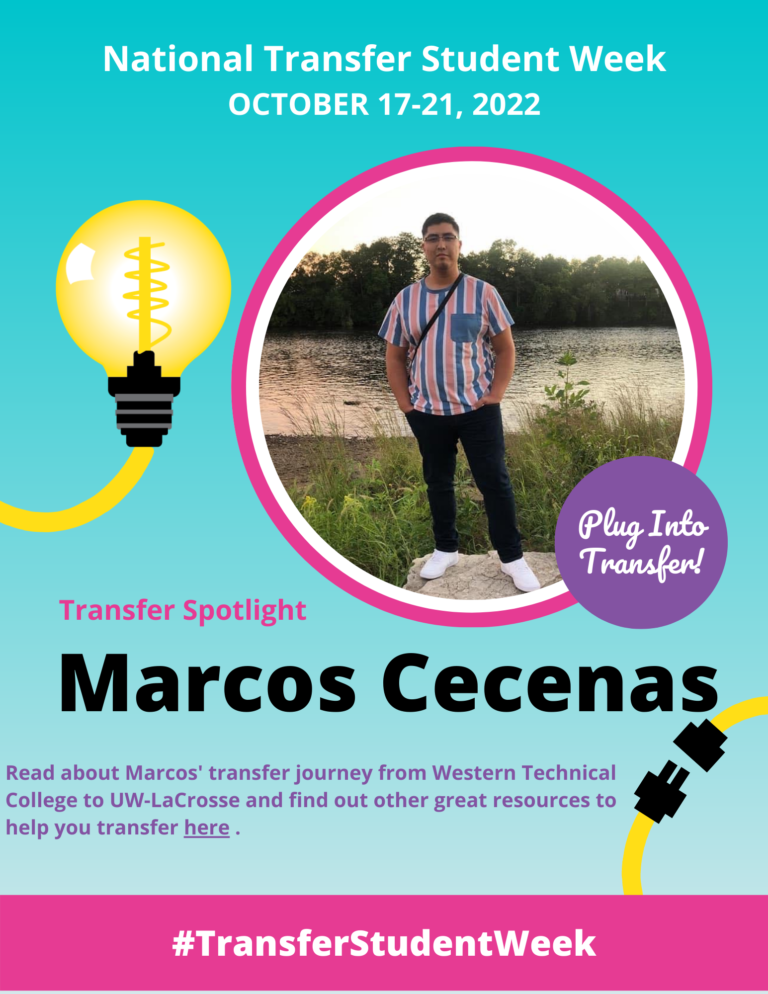 What school did you transfer from and the program you were in?
I transferred from Western Technical College and I was in the Transfer program.
What school did you transfer to and your major? 
I transferred to UWL and began as a physical education Major and ended up switching to Education Major (MCEA)
Why you chose your major?
I decided to become an MCEA Education major because I love working with students. I've been doing it for years and have an abundance of experience working with students. I realized being a PE Teacher meant only a limited amount of time with groups and I prefer having a closer bond with my students and what better way than to have my own classroom. I like making kids know they are cared for and matter. Yes, education is important, but their well-being comes first to me. If I can make them feel welcomed and safe, then the learning will come naturally.
Why did you decide to transfer?
I started at western because I had no idea about what career I wanted. So, I remember talking to my advisor about paths and they said a transfer program was possible while I figured myself out. I then studied and did my generals and eventually transferred out to UWL.
What went into your decision to choose UW-La Crosse?
I chose UWL because it was near, and close to home as well as I was commuting for a long time. I knew the campus was well liked and it was a good option for me. I was going to select another [university] but it didn't feel as right compared to UWL. UWL has such a closed yet open campus that lets you just venture out and enjoy the college experience. I enjoyed La Crosse as well and knew that being in a familiar location would better suit my transfer.
Overall transfer experience?
It went very smoothly, especially being a student who suffered at the start. I didn't have the GPA to get in automatically but UWL and Western worked out a plan to allow me to get into UWL. I was worried about having to hold back but luckily, I was accepted into UWL. Prior to this my college aspirations were not there, and that's what affected my GPA. I knew I had help and it meant a lot. Now I thrive, and I'm making Deans list consistently, making a difference, and just enjoying my experience here thanks to the easy and smooth transfer.
Suggestions/Tips for other transfer students:
Ask for help! Use your resources, they are there for you to use. UWL Staff is extremely kind and welcoming to anything.
Find yourself and your community. Be patient with it as well, you may take some time to do so or you may find your community fast, you never know but it will come.
It's better to be ahead then behind, do not procrastinate!
We all hear in high school that professors are stricter and "Mean"- It's a lie! They WANT you to succeed, ask for help when you need it, and communication is key.
School is important but mental health is a priority. Take care of yourself first, we all have rough days and it's okay.