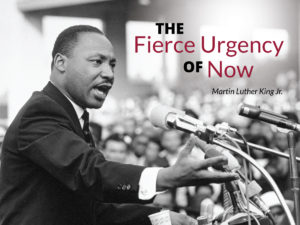 Today, we honor the work and legacy of Dr. Martin Luther King Jr. and his dream of equality and justice for all. His words and spirit also speak as a personal call to action.
Dr. King spoke powerfully of "the fierce urgency of now." He reminded us that we must do more than long for a world that values diversity, equality, and justice. We must work for it together. We must demonstrate our commitment to this shared responsibility, through our daily tasks and also in how we define our greatest challenges and opportunities.
As we think of our great state of Wisconsin, we must join together to make it a place with quality of life and a sense of belonging for all.
The UW System supports our state's role and responsibility to realize a better future for our communities and citizens. That vision, which is reflected in UW System's 2020FWD strategic framework, includes:
• A Wisconsin known around the world for its creative, innovative, talented and diverse workforce – a Wisconsin where every child crosses the education finish line and has access to a dynamic and relevant educational experience.
• A Wisconsin where anyone, regardless of past experience or financial circumstances, can learn anything, anywhere, at any time — a Wisconsin where people can get a job, change careers and adapt to new challenges and opportunities.
• A Wisconsin that attracts and retains talent from around the world AND a Wisconsin where every community is connected to the network of institutions that are the University of Wisconsin System.
Throughout the year, we must commit to honor Dr. King's leadership, inspiration, and courage in our words and our actions.