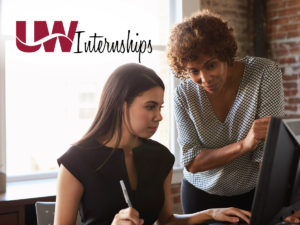 An old adage states, "There is no substitute for experience."
The knowledge gained in lecture halls, classroom discussions, study groups, and exams are critical to the university experience. Our world-class faculty and staff give students a unique understanding in their chosen field of study, guiding them as they move from college toward their chosen career.
Classroom learning, however, is only part of the equation. As I travel around the state speaking to employers, their consistent message is they want and need employees who think critically, operate creatively, work collaboratively, and possess an ability to adapt to change.
These skills can be obtained through internships or other work-related experience. Internships build good work habits, teach responsibility, and broaden a student's experience in a professional setting. They also expand professional networks and increase the likelihood of an employer hiring that student after graduation.
Eighty-five percent of UW System graduates stay in Wisconsin. We know every time a student gets an internship with a Wisconsin employer, the likelihood of them staying here is increased, benefiting the economy and keeping our state a great place to live.
One of the goals of UW System's 2020FWD strategic framework is to provide every student with the opportunity to experience at least two high-impact learning practices, including internships and undergraduate research. Exciting new tools like the Career Connect website and a partnership with the Department of Workforce Development are helping us connect students with employers more quickly than ever before.
Wisconsin's economic success will be determined by our ability to prepare students for the workforce of the future and providing them with opportunities to keep them here in Wisconsin.