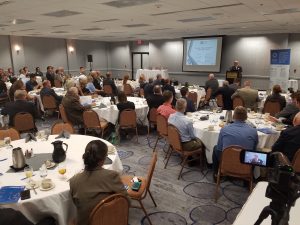 The Wisconsin Technology Council invited me to their Innovation Networking meeting on June 28, where WTC president Tom Still spoke about the vital part the UW System plays in driving a vibrant Wisconsin economy. In fact, the main conclusion of the WTC's recent report, "The Value of Higher Education to Wisconsin's Economy," is that further cuts in public support for higher education will harm the state's economy.
I would like to add an exclamation point to the WTC's findings.
With our focus on education, research and service, the UW System is – and should be – a premier driver of a strong future for the state and its citizens. We help advance the growth of workforce talent, intellectual property, and economic activity to all of our benefit.
We need to work with our current and future partners to share that message. Forcefully. And often.